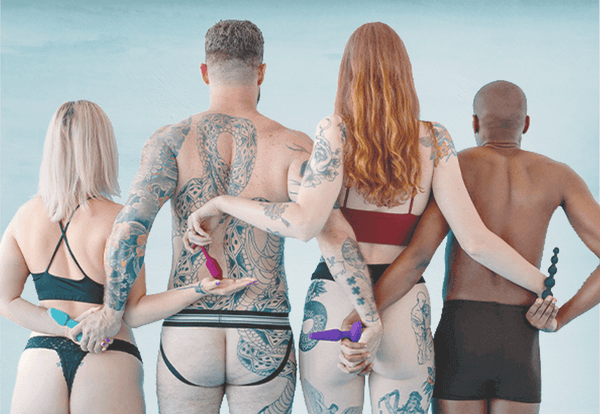 We don't mean to brag, but we're pretty good at sex toys. Wait; let us explain! When we say that we're good at sex toys, we don't mean that we're good at using them (we're not saying we aren't, either!), but that we know pretty much all there is to know about adult toys . Our day to day, 9-5, dawn till dusk lives here at PinkCherry – otherwise known as the best online sex shop ever – have been centered around sex toys for over a decade now. What can we say – we love 'em!
We love the wide variety of toys we're able to offer our pleasure-craving customers, we love seeing exciting tech-forward newcomer sex toys rolling/vibrating in, and we love being a part of changing (always for the better!) attitudes toward sexual expression and sex positivity. We decided to spend some blog-time on the good ol' classics, those beloved basics, the top sex toys that will never go out of style, and the forever-best sellers.
Dedicated to our toy beginners, curious friends, and experts looking to brush up on their sex toy ed, here's our PinkCherry sex toy guide.
The Vibrator
What Is It?
You're not going to believe this, but… it vibrates! Used for all sorts of stimulation purposes, the vibrator (also known as simply 'vibe') is probably the top sex toy people are most familiar with. There are a ton of different shapes, sizes , and materials available, but vibration ties 'em all together. An electric, battery-powered or rechargeable motor produces mechanical stimulation that can be directed wherever it's most wanted.
What Does It Do?
In terms of simple physics, a vibrator's motor causes lightning-quick oscillations of various inner workings. Those oscillations bounce off the vibe's surface and voila! As to what a vibrator does to you physically – in other words, why it feels so good – we have to think biologically. Under our skin's surface, there are millions of blood vessels, both large and small. Vibration stimulates those vessels, which causes them to widen, an effect that increases blood flow to nerve endings. The brain, in response, releases endorphins. You may have heard of endorphins called the pleasure chemical, and in this case, it's definitely true. Now, nerve endings and pleasure receptors in the pelvis happen to be extra sensitive to the vibration effect. When they're stimulated, they send arousal signals through the spinal column to the brain and that's where the real feel-good magic begins! You can, of course, get pretty darn aroused without vibration – your favourite thrusting vibrator, rabbit, bullet or clitoral vibe simply speeds up the process.
The History:
There are a few theories floating (buzzing?) around about the original vibrator and its inventor. The most interesting would have to be the tale of Cleopatra and her bees. In the 1st century BC, Cleo may have filled a gourd with angry honeybees. She'd hold the gourd against her to feel the bees buzzing and bumping off the gourd's surface. We looked into the Cleopatra theory in more detail here, but we're still not sure if it's legit (we hope so, though!). The most probable original vibrator prototype was an invention of Dr. J. Mortimer Granville, a physician in the 1800s. Dr. G patented a huge electric vibrating device as a medical and therapeutic aid. Some colleagues (he claims to never have used his invention for this purpose) began using it to 'cure' the long-debunked condition of 'female hysteria' by directing vibration to women's pelvises. Side note – The world-renown Magic Wand began its illustrious pleasure career as a 'therapeutic' device (body massager) too!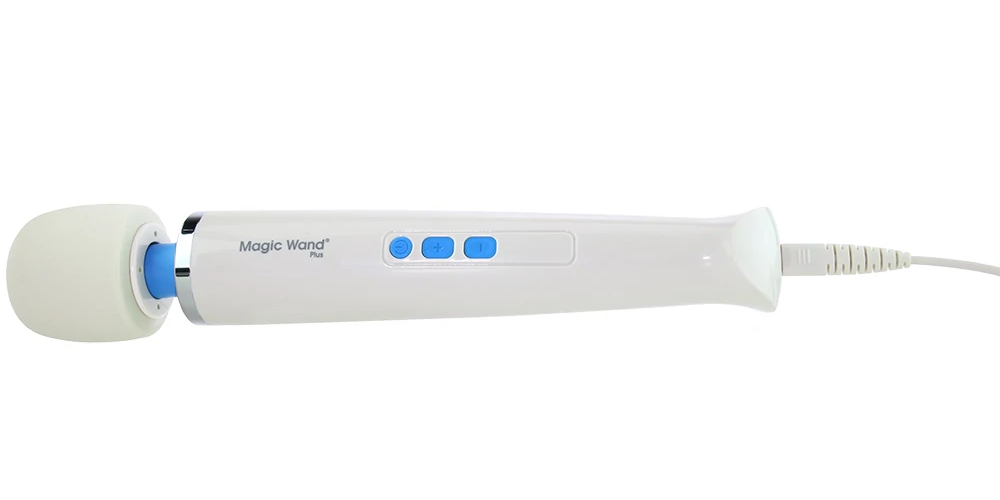 Vibrator Types:
Speaking of the Magic Wand, it's one of the best-known and best-loved vibrators of all time. There are tons of massagers just as powerful though, Magic Wand Plus included! Next up popularity-wise would have to be the rabbit vibrator . Our top two are both fantastic in their own unique and very different ways. Wand or massager vibes, as well as bullets, clitoral vibrators and the majority of finger vibes are designed for external use. They're best for stimulation of outer areas – clitoris, nipples, head of the penis, outer anal area etc. The rabbit, on the other hand, stimulates outside sweet spots AND penetrates. It's a pleasure double whammy! In between the two, there are lots of other options, most targeting specific body areas and erogenous zones. The g-spot vibe seeks (shockingly!) the g-spot or prostate, realistic vibrators satisfy cravings for a penis, anal vibrators buzz in or around your butt, and traditional vibes can work for any number of pleasure purposes. We have to also mention that some of our most exciting vibrators right now don't vibrate at all! A new style of stimulator using pressure wave or pleasure air technology is rocking the sex toy industry and thrilling people left and right. We highly recommend checking one of these out!
Best For:
Solo or shared masturbation, g-spot or prostate seeking, clitoral stimulation oral sex enhancement.
Tips:
Don't be overwhelmed! Yes, there are a ton of options, but if you focus on what you'd like your vibrator to do for you, choosing the perfect vibe will be easy. Look at how you'll be using it (inner or outer stimulation, alone or with a partner etc), what type of functions it has (multi-speed, customizable rhythms), and its size. We provide lots of information on each vibrator's function, measurements, materials, waterproof (or not) design and the type of power (batteries, rechargeable, electric). We've set up our site to let you search by bestseller, featured, newest arrivals and price, as well as type of vibrator. We also post honest reviews of our toys, all written by real-life customers – they're a great way to figure out what might work for you.
The Cock Ring
What Is It?
Sometimes called an erection ring, enhancement ring, love ring or penis ring, a cock ring is a round strap or band designed to fit around the base of the penis, over the base and balls, or sometimes, over the balls/scrotum alone. Cock rings range from basic to vibrating fancy, and from standard to vibrating. Vibrating cock rings are extra popular with couples, FYI!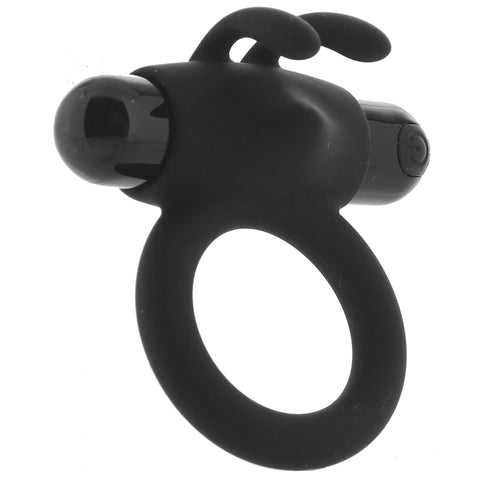 What Does It Do?
The constriction of a cock ring around the penis helps trap blood in the shaft. In other words, it keeps your dick hard! When a penis owner is aroused, extra blood flow gets rerouted to the pelvis. Behold the magic of erection! A cock ring prevents all that boner-blood from leaving the penis too soon. Aside from their erection benefits, many cock rings feature vibration, which feels great for both the wearer and their partner. Can't go wrong there!
The History:
We researched (a lot!) and found what may be the origin point for what we now know as the cock ring. During the Jing Dynasty in China, men were encouraged to have lots and lots of sex with the intention of producing as many heirs (male babies) as possible. They often had multiple wives plus a few concubines. To keep themselves ready to endlessly procreate, they would tie a goat's eyelid around the base of the penis to maximize erection. Ew to goat's eyelid, but apparently, it worked like a charm! Eventually and thankfully for the goats, ivory, jade, leather and precious metals replaced eyelids, and after the industrial Revolution up to now, we have rubber, silicone, plastic and more.
Cock Ring Types:
There are many types of cock rings, but the 'ring' part ties (or snaps) them all together. Classic cock rings usually consist of a simple strap, loop or band in a soft material like silicone, but there are harder versions, too. Vibrating cock rings hold mini-stimulators above or below the ring portion. Sometimes the vibrator(s) can be removed – a fun option since they can then be enjoyed elsewhere – but sometimes they're built right in. Many vibrating cock rings now come with remote control, which makes them even easier for couples to enjoy together. Needless to say, we're big fans!
Best For:
Penis owners, couples.
Tips:
If you're just starting out with a cock ring, choose a soft material and a larger size. Softer cock rings will stretch easily and the roomier size won't squeeze you too tight. Advanced cock ring users can go with a firmer material and a smaller size, or even try something a little (or a lot) more intense like a chastity cage or cock and ball device. As with all our toys and tools, we provide measurements, materials and care instructions, plus real-life reviews.
The Masturbator
What Is It?
Sometimes called a stroker or a sleeve, a masturbator is a sex toy designed for…wait for it…masturbation (by a man, typically). Some male masturbators are small enough to hold in your hand (or have a partner hold in theirs), while others are large or even life-sized.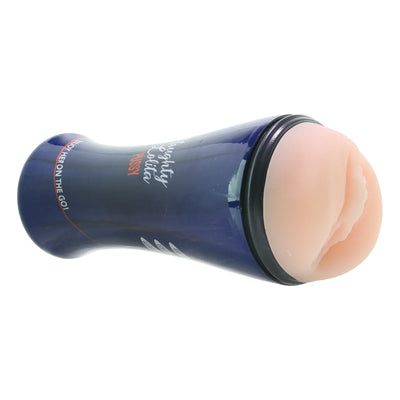 What Does It Do?
Aside from giving your hand a break and adding some extra texture, suction or other features not usually found in nature ( vibration , specifically), a masturbator or stroker mimics the sensation of sex with a mouth , vagina , butt , and beyond. Not just for solo stroking, a masturbator can be a great hand-job helper, too.
The History:
One of the very first (recorded) masturbators may have been as simple as a piece of hollowed-out stale bread soaked in olive oil for slipperiness. That was an ancient Greek special. French sailors in the 1700s fashioned cloth and wood into lady shapes and used them to relieve sexual tension on long journeys – you can probably thank these 'dames de voyage' for the modern-day sex doll! Let's be real though, any object with the potential to be penetrated probably has been!
Masturbator Types:
The most popular masturbator type is of the hand-held variety. Pocket pussies and self-contained (think Fleshlight) strokers are simple, portable, and sometimes very discreet. We're seeing lots of interest in life-sized sex dolls , especially as they become more and more realistic and affordable. Vibration is a common masturbator add-on; same goes for unique stroking or sucking features .
Best For:
Penis owners and their partners.
Tips:
Preference is key, as with many sex toys. You'll want to figure out what kind of faux body part you'd like to play with if any (there are plenty of non-detailed masturbators available), what kind of texture you like and whether you want a simple stroker or something automated or vibrating. No matter the case, we definitely recommend stocking up on a favourite water-based lube beforehand!
Anal/Pegging
What Is It?
Any sex toy that can be safely used around or penetrated into your or your partner's butt counts as an anal toy. We've all probably seen a butt plug, but there are many vibrators, probes, and massagers specifically designed for anal play.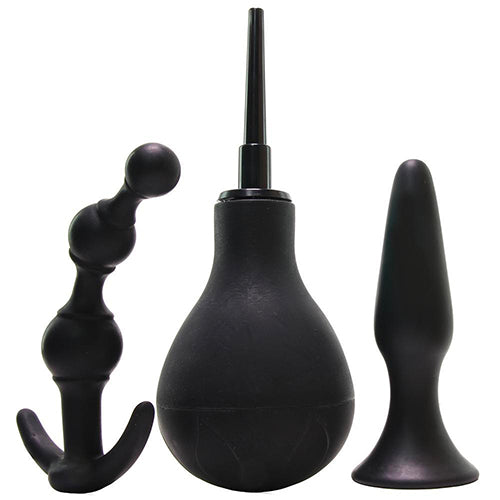 What Does It Do?
We're not 100% sure why the anal area contains so many nerve endings and pleasure places, but the fact remains, it does! Stimulation of the butt, inside and out, feels really good for most people. The prostate gland is directly accessible through the anal canal, and the g-spot runs parallel to it, so the right plug, anal dildo, beads or massager will feel great for just about anyone open (so to speak) to anal play.
The History:
First off, we have to give a hand to anal toys as a whole. While most sex toys have a history of misunderstanding and misinformation behind them, anal toys have the longest, by far. Out-dated ideas about butt play being sinful and deviant (it is not either of these things, obviously!) followed the anal toy far into the sexual revolution and beyond. We're at a point now where most of that nonsense is behind us, and toys for the butt are being bought up faster than any other type. People just like putting things in their butts, plain and simple! As for the first actual anal sex toy, we traced an early butt plug back to late 19th century America. A Dr. Young patented a set of tapered objects called the Ideal Rectal Dilator. Like the vibrator, the Dilator was marketed as a medical device, not a sex toy. Doc Young claimed that rectal dilation could cure stomach problems, issues with mental clarity, nervousness, acne, anemia, hemorrhoids and more. Not surprisingly, they didn't, but we'll guess that at least one or two users of the Ideal found out how good 'rectal dilation' felt. In the 1940's the FDA seized a shipment of Dr. Young's product for mislabelling and misleading claims. It's possible that the government had caught on to the Ideal being used as a less-than-medical device and decided to put a stop to it, but we'll never know for sure. When the industrial and sexual revolutions hit, the butt plug and other anal play tools began to be produced, sold and, finally, celebrated. Thanks, revolutions! 
Anal Toy Types:
The butt plug is probably the most recognizable of all anal toys. Usually tapered to a point, a plug stretches the anal opening to varying degrees and stimulates all that sensitive anal skin. Most folks love the feeling of fullness once the plug is in place. Ranging from tiny to huge, butt plug s come in many materials, can be any colour of the rainbow, and feature all sorts of textures. Anal beads are another familiar butt toy type. Also meant to stretch and stimulate, anal beads are inserted one by one and removed one by one, sometimes during orgasm. Just like the butt plug, anal beads are available in all shapes and sizes and can be enjoyed by both anal play newcomers and experts. Any dildo with a big base can go in your butt, likewise for vibrators.

Anal beads are another familiar butt toy type. Also meant to stretch and stimulate, anal beads are inserted one by one and removed one by one, sometimes during orgasm. Just like the buttplug, anal beads are available in all shapes and sizes and can be enjoyed by both anal play newcomers and experts. Any dildo with a big base can go in your butt, likewise for vibrators.

Now, we wouldn't dream of leaving out pegging toys ! The act of pegging – a woman strapping on a dildo and penetrating her male partner anally – has seen a surge of interest and popularity over the last little while, and we couldn't be happier! Beginner peggers should start with something small and non-threatening, while advanced couples can skip straight to any good strap-on .
Prostate massage is one more type of anal-specific play that we definitely have to mention. Sometimes known as the male g-spot or p-spot, the prostate gland can be felt a few inches into his butt on the upper anal wall. The prostate is extremely sensitive to stimulation for most men, and it can bring on some seriously intense orgasms when massaged or stroked. There are lots of p-spot-appropriate dildos, plugs, and probes out there – anything with a curve can work – but there are also some (wildly popular) massagers specifically designed to stimulate the prostate.
Best For:
Anyone with a butt! So…everyone!
Tips:
The golden rule of anal is USE LUBE. So much lube! Spit or water won't cut it in this case – the anal canal doesn't self-lubricate, and lubrication, friends, is essential. A thicker water anal lube that won't disappear with friction is the best bet for butt play, but any favourite water or silicone-based formula (please don't use a silicone lube with a silicone toy, though!) will do the trick, too. Always be sure that any toy going in your butt has a nice wide base, handle or distinct grip point. The anal area doesn't have an 'end', so you'll need some protection against too-deep penetration. Trust us, nothing kills the mood quite like a trip to the emergency room! If you're new to anal play, look for something small and sleek. We love a good anal training kit or starter plug. Take your time, relax and enjoy. You can always move on to something bigger when and if you're ready.

The Dildo
What Is It?
A dildo (sometimes called a dong) is a sex toy shaped to penetrate the vagina or butt, though you can certainly put it in your mouth if you like. Usually phallic (shaped like a penis with or without detail), a dildo generally doesn't vibrate. You'll need to move it yourself, or your partner can do the honours. Most dildos come with a built-in base, balls, or both.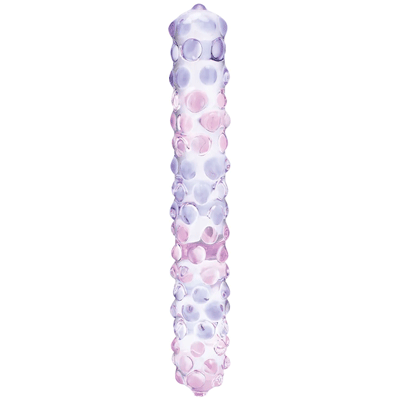 What Does It Do?
For the most part, a dildo is used to mimic the sensation of sex, be it vaginal, anal or oral. A dildo's main function is insertion or penetration of your or your playmate's body. Some dildos are designed to help stimulate the G-spot or prostate.
The History:
We dug up some dirt on the dildo and found that a few years back, researchers uncovered what was very clearly a penis shaped artifact among some Stone Age (Paleolithic period) remains. The 20 cm siltstone penis might have been carved and used as a fertility symbol, admired as early art, or even worshipped. It's also possible, some historians admit, that the dick-rock (our words, not theirs!) could very well have been used for sexual pleasure.
Dildo Types:
There are many styles of dildo; same goes for color, material , texture, and shape. A curved or angled dildo will do the trick for g-spot and prostate stimulation, while a nice thin, smooth wide-based dildo will be perfect for pegging. If you're after the ultimate in realism, a realistic dildo should make you happy, but there are plenty of non-detailed choices, too.
Best For:
Pegging, solo sex, strap-on and harness play, anal penetration.
Tips:
This is one of the only times you'll catch us saying this but size matters! We make sure to list all measurements (total length, insertable length, girth, and thickest width) so you'll know what you're getting into and what's getting into you. If your new dildo is too big or too small, it'll end up collecting dust in a drawer, so please take the time to read our dildo measurements. If you have a dildo already and like the size, use it as a basis for comparison. You'll thank us later! Of course, you'll also want to think about how you'll be enjoying your dildo. If you'll be using it in a strap-on or harness, measure the harness O-ring or connection point to be sure it'll fit. The base of a dildo is also something to be mindful of. If said dildo will be going in your butt, it MUST have a base or wide balls to prevent any too-deep slips. A base and/or balls can also act as a grip point or handle for easier control. Lately, we're seeing lots of dildos with suction cups at the base. Suction makes it possible for you to attach your dildo to walls, windows and shower doors for hands-free play. You'll be able to search our dildo selection by bestseller, newest, price or feature – just click your preferred search order to the right of the screen. Of course, you can always just type 'dildo' into our search bar and see what pops up!
Bondage
What Is It?
The word ' bondage ' in sex toy terms covers any toy, tool, equipment, or accessory that could be used for bondage play, or BDSM (an acronym for bondage and discipline, dominance and submission, sadism and masochism). Bondage play describes any sexy (always consensual!) situation where one partner is dominant and the other submissive. There are too many degrees of bondage play intensity, fantasy specifics and levels of experience to get into here, so we'll leave the deep-delving research up to you if you're interested. Our bondage and fetish toys cater more to beginner and intermediate bondage players, but we've got some unique pieces perfect for advanced kinksters, too.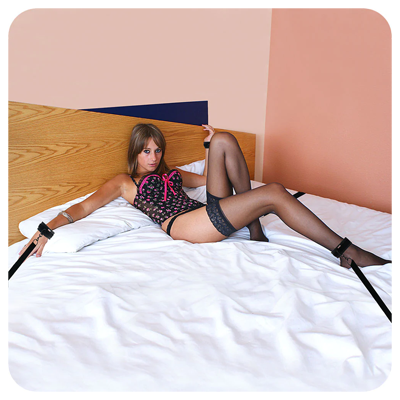 What Does It Do?
Bondage toys and tools can help couples safely explore their fantasies, tease and test each other's limits and discover new ways to play.
The History:
Bondage for pleasure has been around a very long time, though the terms 'bondage' and 'BDSM' weren't widely used to describe consensual sexual situations until the sexually revolutionized 60's (approximately). The Kama Sutra details the many respectful ways couples can inflict pain for pleasure, and historian Anne O'Nomis theorizes that BDSM as a sexual practice may have originated around 4000-3100 BC in Mesopotamia. The goddess Inanna would whip her followers to ecstasy, inspiring them to dance for her. Full of lust, they'd end up in an orgy. Inanna intended the passion and pleasure to continue the existence and power of Mesopotamia. The ancient Greeks practiced ritualistic flogging, as did the Romans. In the 1950s (yes, we skipped a few generations, there!), pin-up queen and alternative model Bettie Page posed for some super-sexy bondage-inspired photographs.
Those photos may have helped push bondage play out into the mainstream, as film directors and artists began exploring the genre. Just a few years back, the Fifty Shades of Grey trilogy exploded in popularity. Love it or hate it, the playful bondage scenarios of Christian Grey and Anastasia Steele definitely caused a surge of interest in and the continued normalization of bondage and fetish play. For that, we thank them!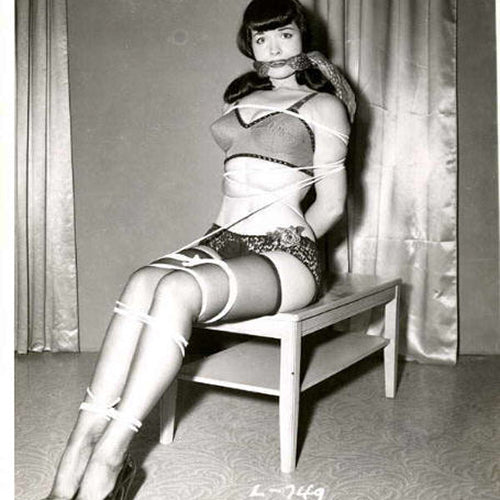 Those photos may have helped push bondage play out into the mainstream, as film directors and artists began exploring the genre. Just a few years back, the Fifty Shades of Grey trilogy exploded in popularity. Love it or hate it, the playful bondage scenarios of Christian Grey and Anastasia Steele definitely caused a surge of interest in and continued normalization of bondage and fetish play. For that, we thank them!
Bondage Toy Types:
Ropes, cuffs, whips, crops, and paddles are all relatively well-known bondage staples. Anything that could be used to tease, tie up, wrap, or otherwise restrain a partner, in other words. Collars and leashes (usually both) fit very well into bondage fantasies, as do gags and blindfolds. More advanced bondage-minded couples could set the scene with a sex swing or suspended restraint before experimenting with electro-stimulation or cock and ball control. Nipple clamps can be extremely exciting for either or both playmates – they come in varying degrees of pinch intensity to suit any experience level. One of the really nice features most bondage toys share is compatibility. Most can be mixed, matched or otherwise combined, making it easier for you and a (we'll say it again…CONSENSUAL) partner to create your perfect scene.
Best For:
Couples, BDSM partners.
Tips:
We always recommend that new bondage players start slow, especially when it comes to restraints. For example, someone who hasn't been cuffed before might not be able to anticipate the intensity of the sensation. They might love it or absolutely hate it. Very good communication and respect is a key factor in any kind of play but becomes doubly important in a bondage / BDSM scenario. There are too many degrees of bondage play intensity, fantasy specifics and levels of experience to get into so we'll leave the deep-delving research up to you if you're interested. All that being said, our bondage collection is packed with playful, more beginner-friendly bondage must-haves. We've gathered some great starter kits and newcomer-ready pieces, but feel free to assemble your own personalized set. A classic pair of cuffs, a beginner ball gag, a tickler, and a soft blindfold, for example, will kickstart your fantasy exploration just right! Definitely have a look at this ultra-versatile bed bondage set; it's earned rave reviews from day one. Like all the toy collections on our site, you'll be able to search by bestseller, featured, newest arrivals and price. Play safe, folks!
How to Clean and Care for Your Sex Toy(s)
Any object – toy or otherwise – will attract dirt, dust, and bacteria, no matter how carefully it's stored. Before you play, and definitely afterward, you'll need to do a little cleanup. The tips below will work for most adult toys but we highly recommend that you read over any clean and care instructions the manufacturer may have provided. Many masturbators, dildos, cock rings, plugs and more can be sanitized using a good toy care fluid or foam , but mild soap works well, too. Whichever clean-up method you're using, be sure to get right into any texture, curves, and crevices. If you choose a toy cleaner in a foam or spray – ours are great, by the way – let it sit for a few minutes to let the cleansers work. After cleaning and before storage, please make sure your toy is dry. This is important for any sex toy, but specifically for any lifelike material including ULTRASKYN, FantaFlesh, Cyberskin, and TPR. These are porous materials and the toys they're made of can take a little longer to dry. Put your realistic toy somewhere safe and ventilated for at least a few hours after a wash. In terms of sex toy storage, we've got some suggestions for you, plus cases, lock boxes and antibacterial pouches specifically designed to keep toys safe and ready to play. Whether you choose to use a toy case or the drawer in your bedside table (a classic!), you'll need to be mindful about storing certain materials together. Keep soft toys from touching other soft toys during storage, this includes silicone. Soft and silicone sex toy materials have a tendency to 'melt' or adhere together if they're in contact for too long, so let's avoid that, shall we? Plastic, glass and steel sex toys aren't as picky about their neighbours, but they should be wrapped in something soft to prevent any scratches or nicks. A quick PSA on batteries – if your toy requires batteries (we always let you know what kind and how many), please use fresh new ones, at least for the first run. People sometimes think that their new toy is defective only to find that the batteries they put in were drained or dead. Rechargeable batteries are a great green choice, but they can be a little larger than standard batteries. If you try to pop in a rechargeable and it feels tight, please don't force it.
Sex Toy Materials
Like mom always said 'it's what's inside that counts!' She probably wasn't talking about sex toys, but we are! The material(s) making up a toy can, in turn, make a big difference when it comes to sensation, pleasure, and after-care. Generally, a softer toy will be made from silicone or specialty rubber (thermoplastic or elastomer) while firmer toys come in steel, aluminum, and plastic. Choose a firmer toy if you're after more precise massage or specific sweet-spot pinpointing and a softer toy for flexibility and movement. Keep allergies in mind, too. There aren't many toys made with latex (a common allergen) these days, but if so, we always mention it. Materials like hard plastic, silicone, glass, and steel will generally be safe for any skin type.

Lubricants & Toys
There are about as many lube choices as sex toy options, but we're going to make this really easy for you! Go water based. A water-based lubricant like ours will be safe for any toy material, from latex to glass.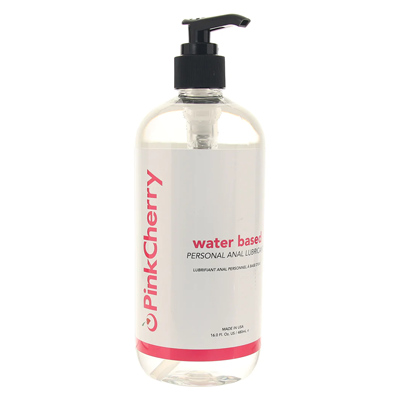 You can certainly pick a silicone or hybrid (water + silicone ) lube to use with rubber, glass, steel, and plastic, but please don't use a silicone lubricant with a silicone sex toy. Remember that melting problem we mentioned when silicone toys are stored together? That goes for silicone lubricant with a silicone toy, too. We don't recommend ever using an oil based lube with a sex toy; oil-based lubricants should be kept for masturbation (with a hand!) or body massage only.
So there you have it, our sex toy guide! You're all caught up on some of the most important top sex toy basics. Here's the bottom line: the end goal of any sex toy is pleasure, pure and simple, and while little tweaks and additions are always good and very welcome, it's important to remember what works, what has always worked, and what will continue to work. Like our high school history teachers lectured: if you can't understand what came before, you won't understand what comes after. That old nugget takes on a little *wink wink* innuendo in the context of sex toys, it's true, but we stand by the sentiment!