'Tis the season to be thankful and show gratitude for the people in our lives and things we have. While there are all kinds of things to be grateful for, we think one of those things should be your man's sex toys. Maybe this was the year he finally tried one or maybe you've always incorporated them into your sex life. Either way, there are several reasons to be thankful for them, now and all year long!
Reason 1: All the Sensations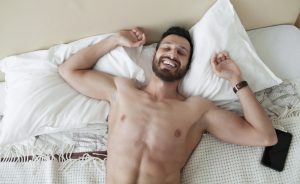 The thing about any sex toy, from penis pumps to dildos, is that they offer new sensations for the user. Even when you play with a toy for a long time, there's always a new angle to try or a new way to play. For your sex toy newbie, he probably didn't realize he could feel those sensations. He may have been surprised to get off the way he does with a sex toy.
Once you find the right spot or the right setting, you want to keep going. Your guy may have been no different. For men who use Fleshlights and other masturbators, they're usually amazed at how much better a sleeve feels compared to their palm. Some never want to go back to their old way of jacking off again.
Reason 2: Find New Ways to Get Off
Was this the year you tried strap-on sex for the first time? Did he finally use a butt plug or play with kinky toys like clamps or paddles? One of the most underrated things about sex toys is that, when you use them in creative ways, you find new ways to orgasm. If your man learned that truth this year, it's something to be thankful for.
Learning what your body is capable of in terms of sexual pleasure opens you both up to new possibilities. Your sex life becomes a playground, and your sex toys are what you play with. This is definitely a time to use your imagination together to continue to explore sexual pleasure, with and without a sex toy.
Reason 3: It's Good for His Health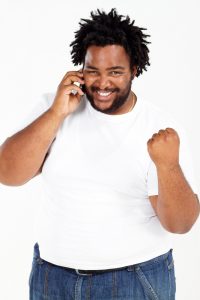 Studies show that masturbation, in general, may be good for everyone's health. For anyone with a prostate, orgasms can be especially important in reducing the chance of getting prostate cancer later in life. Regular masturbation and orgasms may also help reduce prostate enlargement — an added benefit that may not sound like much but will definitely be important later in life.
Sex toys aren't required to achieve these benefits. But if using a prostate massager or masturbator helps your guy get off, it shows that sex toys definitely help. Anything that keeps your guy wanting to orgasm regularly, alone or with you, may keep him healthier for longer.
Reason 4: He'll Have More Fun in Bed
Even if you haven't brought his sex toys into bed with you (yet!), you may already have experienced the benefits of a partner who regularly uses sex toys. He may be more excited than ever to get naked. Penetrative sex may last longer than before. Even better, he may be more willing to experiment and explore now that he's had time to do it solo.
And if you are using sex toys together, you're probably having even more fun during sex! Playing with your toys alone is one experience. Playing together is another. Combining toys, sensations, and new positions create more sexual pleasure for both of you!
Reason 5: You'll Have More Time for Your Sex Toys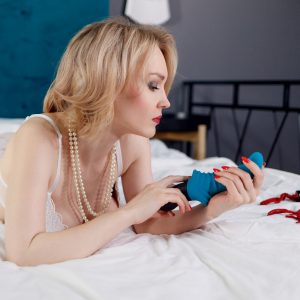 Not everyone will have this to be thankful for, but some will. If your man uses his own sex toys, there's a better chance he's less insecure or weirded out by your toys. Whether you masturbate alone more often or use them together during sex, you're likely getting more time with your favorite toy. That's definitely something to be thankful for.
More time spent with your sex toys improves your sex life, helps you relax, and gives you the benefits of orgasms, too. If you haven't taken advantage of his acceptance and/or love for toys to play with your own, why not? Charge it up, put new batteries in, or simply make sure you've got plenty of lube, and take some time for yourself. He shouldn't mind since he may do the same thing!
Conclusion
Depending on how comfortable you both are with sex toys, you may have a lot to be thankful for this year. It's important to celebrate sexual pleasure and the things that help us get there. If getting your man his first (or fifth) sex toy this year was part of that, it's definitely something to be thankful for!
Does the man in your life use sex toys? If so, what's his favorite one? Share with us in the comments below!