When you think of Pride, do you think of rainbows, dance music, and a fun parade? Does the entire month feel commercialized and fake? You're not alone in that feeling, but it doesn't mean Pride Month isn't necessary. The fun aspect plays a celebratory role in Pride (among other things) and definitely has a place in the movement. But sometimes we need to be reminded what Pride can do and is doing for people in the LGBTQ+ community — in June and all year long.
Jack and Jill Adult asked multiple experts to share their thoughts.
Pride Reminds Us That Representation is Still Needed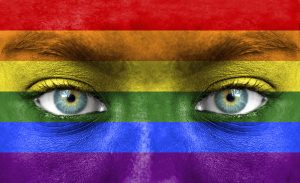 "The LGBTQ+ community is still under-represented in literature, media, and popular culture," says Dr. Sheena Howard, Professor of Communication. "We have yet to move beyond "coming out" stories and see the community in all of its complexity and authenticity."
We're not there yet, but more LGBTQ+ representation continues to occur in TV and in the movies. It's a small step in the right direction, but we definitely need more.
Pride Fosters a Sense of Community
"Pride fosters a sense of community," states Nicole Arzt, a licensed family therapist, and writer for Invigor Medical. "Many people still struggle with feeling isolated or alone with their sexual or gender identity. Large-scale events provide a sense of friendship, support, and community, all of which can offer a sense of connection."
Pride Marks an Important History
Arzt continues. "Pride Month celebrates the victories and successes society has made towards advancing civil rights. It also acknowledges the hardships the LGBTQ+ community has faced in the past. There's a common notion that 'those who cannot remember are condemned to repeat it.' That's why it's essential to remember the events that unfolded in the past."
Just remember that the first Pride was a riot.
Pride Reminds Us There's Still More Work to Do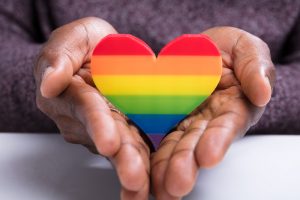 "Across this country, the LGBTQ+ community can still be fired due to their sexual orientation and the community is not a protected class federally," says Dr. Howard. "Thus Pride Month reminds us that there are still gains to made and justice to fight for. And it's a visible platform to fight for those goals."
Pride Shows the Fight Against Stigma Continues
"Pride Month and other celebrations of queer love, as well as the impact LGBTQ+ people, have had in and on the world, are critical," says life coach, Kyle Elliott. "We must not forget that LGBTQ+ folx are still being discriminated against, attacked, and killed simply because of who we are. Pride Month is not only important for addressing and curing public stigma but also the self-stigma and shame that so many LGBTQ+ people face."
Mental health advocate Ron Blake knows that all too well. "When I spoke at Western Nebraska Community College last year there were anti-gay posters put up around the city in anticipation of me speaking there. Police protection was provided to safeguard me and others at the event."
"There are individuals I have met on my cross-country odyssey during these last five years who told me they would rather die by suicide than tell their family and community they are gay," continues Blake. "We can't live our lives in fear. Or we simply can't live our lives."
Pride Tells You That You're Not Alone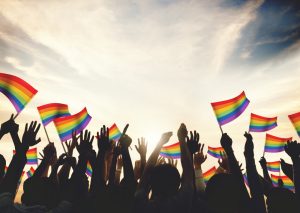 "Pride is quite a bit more than buying a rainbow flag and dancing to Madonna songs," says Blake. "It is about coming together and showing strength in numbers. It is about reminding the world…and each other that work still needs to be done to eliminate injustice. It is about showing people they are not alone. There are others like you and it is OK to be you and to be vulnerable."
Arzt agrees. "Even though we've made strides, we still have such a long way to go regarding equality. Same-sex couples still face tremendous discrimination, especially in some parts of the country. Hate crimes are still rampant. Pride Month events allow and embrace public affection and self-expression."
Conclusion
Yes, there's still plenty of work to do in order for the LGBTQ+ community to be treated equally and fairly in society. Gay marriage rights are a great start, but the need for Pride didn't end with one court decision. Pride is a celebration of who people are, but also a reminder of the work that still needs to be done. Celebrate all things rainbow or avoid the commercialization of Pride Month but don't forget the work that still needs to be done.