Unlike most women, very few men think they're not supposed to masturbate or that it's "weird" if they do. But like anyone else who didn't get a good, safe, positive sex education experience, a lot of guys still feel bad for their masturbation habit. Maybe you've moved beyond the "hairy-palms" myth but if it feels like your dirty little secret, you're not alone. And if you feel weird for using a sex toy, it's not just you. We're here to help you get beyond that weirdness and feel better for reaching for your favorite sex toy.
Here's what you need to know.
Relieve Boredom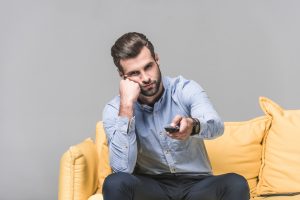 If you can jack off in a few minutes, barely register it happened, and get back to binging Breaking Bad on Netflix, your masturbation routine might have hit a boredom rut. Sex toys made for guys are designed to make the experience new and exciting again. The time spent masturbating doesn't have to be yawn-worthy or barely break your concentration. It can be exciting and new — with the right toy.
Give Your Hand a Break
Hairy palms and blindness are myths. After all these years of masturbating, you've figured that part out. But that doesn't mean your hand doesn't need a break — especially if you jack off multiple times in a day. Masturbation strokers do more of the work for you plus they feel better than your palm ever will. Add a bit of lube first, and then start stroking. And if you really want to give your hand a break, hold your sleeve steady and move your hips instead.
Try New Things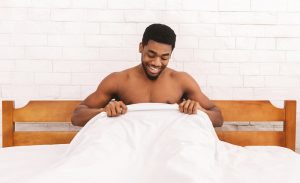 Remember that boredom thing we mentioned a while ago? It's not just your masturbation habit or even your personal style that gets boring. The sensations can start to feel old and yawn-worthy, too. Sex toys like penis rings, butt plugs, and even vibrators let you explore entirely new forms of stimulation. Sure, your hand on your shaft feels one way, but what would happen if you used a penis pump to make yourself extra sensitive or inserted anal beads to add some butt action to the fun? You might just explode with pleasure.
Have Better Prostate Health
Okay, so we're not saying that sex toys keep your prostate healthy, but they may help in a couple of ways.
Consistent orgasms help reduce certain cancer risks.
Prostate massage can also help you learn more about your prostate — and help you get off.
Studies have shown that frequent ejaculation make help reduce prostate cancer. And an enlarged prostate can cause other problems as mild as frequent urination to as serious as kidney and bladder health concerns. Why take the chance? Use a prostate massager or any sex toy for men and enjoy more orgasms and get up close and personal with your prostate.
Decrease Your Risk of Erectile Dysfunction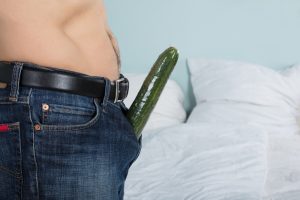 Like your prostate health, there are no guarantees that sex toys can prevent erectile dysfunction (ED) but it may help. ED occurs for a variety of reasons including health conditions you have and medications you take. But your ability to get hard is also a use it or lose it kind of thing. It can also be affected by stress, anxiety, and other mental health concerns. Masturbation and orgasms release dopamine in your brain, help you sleep, make you feel good, and contribute to feeling more calm. If a sex toy helps you masturbate more often, it's definitely something to consider.
Sex Toys are Fun
Even if none of the other reasons appeal to you, remember that sex toys are just plain fun. They feel good, make masturbation more interesting, and help you get off in all new ways. You can use them while you watch porn or let your imagination go wild without a video clip. Experiment with stimulation, sensations, and what your body can handle. The reason they're called "toys" is because you're meant to play with them (and yourself). So go ahead and have some adult fun with a new sex toy!
Conclusion
You don't need any specific reasons to use a men's sex toy. "Because you want to" is more than enough. But for anyone who struggles with their own masturbation habit, a sex toy can make the act more intentional and more enjoyable. When you're ready to explore new sensations and new pleasure, find a sex toy you'll love at Jack and Jill Adult!
Do you use sex toys for any of these reasons or do you have another reason? Share with us in the comments below!