Yes, plenty of people laugh or make jokes about small peen. We've all heard at least one, and we might have even cracked a few, too. But if you have a penis, there's a good chance you've also worried about whether you were big enough for your partner or how you measured up to other guys. Size isn't just an issue in terms of penises. People definitely have opinions on the size of the dildo they want, too.
Let's talk about why size matters and why it doesn't, but maybe not in the way you think it does.
Why Size Matters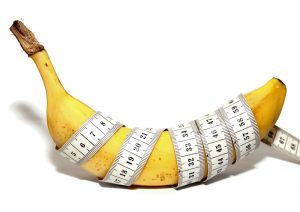 We're not going to shame anyone here. So this isn't about how size helps you attract a partner or have better sex. The ways in which the size of a penis or dildo matter aren't just about comparing yourself (or your partner!) to other people. In fact that's definitely not a good idea and doesn't help anyone have better sex.
Comfort
Believe it or not, there's such a thing as too big. No matter what porn or erotica might lead you to believe, not everyone wants to have their cervix pounded. (In fact, for many women that's profoundly painful). And not everyone who wants to experience or enjoys anal can take the biggest dildo or penis you can find. In fact, for many people, smaller is better. An "average" size dildo is closer to six inches with a girth of 1 to 1.5 inches. Real life penises aren't that far behind in size. Bigger isn't always better especially if it's uncomfortable for the person on the receiving end.
Personal Preference
Sure, size queens and size kings exist, and they know who or what they want. That's why 12-inch dildos also exist, because trying to find a partner who can measure up isn't always easy. And not everyone picks their boo based on how much they're packing. Believe it or not, some people don't want big penis or dildos. They know they have a better experience when their partner is closer to an average size.
The Sex You Want to Have
What kind of sex do you want to have? Anal sex for the first time? Oral sex on your knees? A major pounding in missionary? The size of the person or dildo penetrating you matters. From elimination of pain to how accustomed you are to the sex act, bigger isn't always better. For some people they love a challenge and want the kind of sensations that come with long and thick peen. Others need to ease into things. And in terms of oral sex, gag reflexes are very real and not everyone wants to vomit all over their partner.
Why Size Doesn't Matter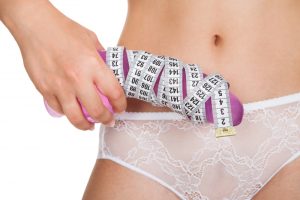 On the other side of things, penis and dildo size don't matter at all for a very big reason: not all sex is penetrative. If you're the bearer of a smaller penis that makes you self conscious or the owner of a massive one your partner can't take all the way, you can pleasure your partner and yourself in so many other ways.
If penetration is important, but your size makes it difficult, buy a dildo.
Perfect your oral sex skills and learn how you can satisfy with your tongue. Ask your partner to give you a blowjob.
Use your hands and fingers to touch, caress, tease, and please. This can also include anal play or vaginal fingering. Your partner can also give you a handjob or you can try anal.
Focus on dirty talk or roleplay fantasies that incorporate mental arousal into your sexual pleasure.
Try out a kinky fantasy whether that's bondage and blindfolds to orgasm control with a vibrator.
Bring sex toys into your sex life to enhance or add to what already feels good between you both.
Size doesn't have to interfere with sexual pleasure. There's always something else to try or explore, on your own or with a partner. And yes, if size really is that important, you can always buy a dildo.
Conclusion
The culture at large tries to convince us that bigger is better. For some people that might be true, but plenty of satisfying sex happens without a massive penis (or dildo). It's all about finding what your partner enjoys that you do well — and learning a few skills and tricks to give them more of the pleasure they really crave.
What do you think? Does size matter to you — or your partner? Share your thoughts down in the comments!