Most people with penises grow up thinking that the only thing they need is their hand and maybe some lube, soap, or lotion but that's only the beginning. Sex toys for men take what your hand can do to a whole new level.
Because there's a stigma around men and sex toys, most people don't know why they should use them or how they can increase your pleasure or make sex better. Let us help with that… here's what you need to know.
Any Sex Toy Works for Guys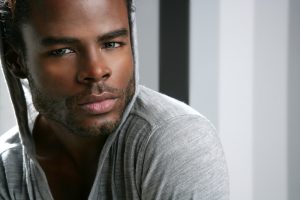 While some toys get labeled "for men," any sex toy can make you feel amazing. Wand massagers and other vibrators might feel really good against your penis and testicles. If you enjoy anal penetration, a dildo might be a great way to explore even more. You might think of penis rings, strokers, and sleeves, but there are no real limitations on what sex toys you can use.
On the other end of the spectrum, not everyone who identifies as a man has a penis. While a penis ring or prostate massager might not do much for those men, a clitoral stimulator or g-spot vibrator might be perfect. What it means to be a man isn't always what you think it is. Any man can use any sex toy that appeals to you and works for your body.
You've Got Choices
Guys with penises tend to think of strokers and sleeves. Even within those singular types of sex toys, you've got more options than you realize. Fleshlights, vibrating penis rings, prostate massagers, prostate stimulators, anal plugs, beads, and probes, oh my! If you've only ever used one type of sex toy, you're missing out.
When buying a sex toy for the first time, start with the type of stimulation you know you enjoy. If you like to penetrate something when you masturbate, try a new type of masturbation sleeve or stroker. If you enjoy vibrations or pulsations, look for a vibrating penis ring or a prostate massager. You've got so many options.
Use Them with a Partner
We tend to think of sex toys as something to use during masturbation, and they're definitely good for that. When your hand gets boring or you want to amp up the sensations, a sex toy is definitely a great option. But if you're only using them solo and hiding them from your partners, you're missing out.
Masturbating together can be a great way to have sex, especially if you're too tired or recovering from an injury. Using sex toys on each other offers a different level of sensation. Your partner will never stroke you with your Fleshlight the way you will. Wearing a penis ring while jacking off is different from wearing it during sex. When you play together, you get to enjoy new experiences.
Prolong Your Orgasms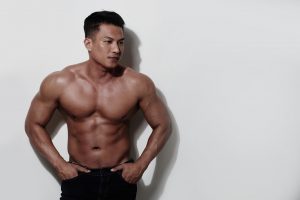 Some sex toys, like a penis ring, are designed to prolong your orgasm. They get you hard and keep you that way longer. But other toys like masturbators can be used in ways that you can make yourself last a little longer. As you play, you gain more control.
Sure, a quick wank is often what you want when you pull out your sex toy. And contrary to popular belief, few partners really want you to do them "all night long." We get tired and want to rest! But no one wants to get off in the first minute right when things are getting good. With a bit of edging and learning how to stop your own orgasm, you can last longer and have bigger climaxes when you do get off.
Make Sex Better for Both of You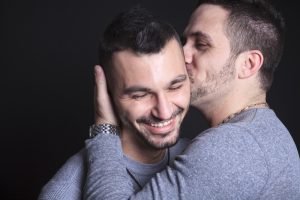 If you've got a partner who you like, love, or just really enjoy having sex with, you want it to be good for both of you. Right?? Sex toys give you the opportunity to learn more about yourself, whether you're playing alone or with your partner. The more you know about what gets you off, how you like to be touched, and, yes, how to last longer, the better sex can be for both of you.
Sex toys get you in touch with yourself in a new way. When used during sex, they help you and your partner connect and create new sensations and pleasures together. No matter how you prefer to use your toy, being intentional with it, and enjoying the hell out of it, can help you when you're ready to get down with your partner.
Conclusion
No single sex toy works for every guy. You won't love every toy you try, either. But finding what makes you feel good and is fun to play with is good for you. Ultimately, sex toys for men or anyone else can improve your sexual pleasure, your sex life, and even your health. What's not to love about them?
Did you learn anything? Are you ready to use a sex toy for the first time? Let us know down below!