For some people, shopping at a local adult store is a fun, exciting way to explore sexual pleasure and find a new sex toy. For others, though, it's nerve-wracking and filled with questions about what to expect. Shopping online for sex toys is popular for many. You get full privacy and plenty of selection. But there's a lot to be said for shopping at a local sex toy store, especially a good adult shop.
If you're ready to explore your local stores, here are the things you should expect any time you walk through the door. Your local adult shop doesn't do these things? It's time to find a new store like Jack and Jill Adult store.
A Wide Variety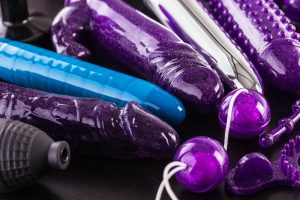 While a sex toy store can't carry the tens of thousands of products available online, a good store should have a fairly wide variety. Regardless of your preferences or your budget, you should be able to find something to suit your needs and desires. The biggest problem you should have is not knowing what to choose because you've got so many available options.
Dildos, vibrators, and other sex toys should be available in multiple colors, materials, and prices. You should be able to find lube in nearly every flavor, scent, and formula. Lingerie and costumes ought to be available in a wide variety of colors, styles, and sizes. Whatever you're into, a decent sex shop will have more than one of it because they everyone likes and wants something different.
Helpful Staff and a Sex Positive Atmosphere
For many people, their favorite adult store is the first (and only) sex-positive place they're ever in. While we wish the rest of the world was understanding and accepting of sexuality, gender, and kinks, the one place you should always find this is where you buy your sex toys. And part of that will be because of a helpful staff.
Employees at a sex toy shop need to be able to answer your questions about how to use a specific toy and help you find the right size stocking, sexy shoe, or costume, too. But they should also be open, friendly, and non-judgmental about whatever thing you're into. For many shoppers, the staff at an adult store are often the first people to let you know that the thing you're into is completely normal.
New Things to Discover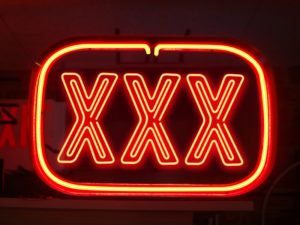 Some people go to a sex shop because they know exactly what they want to buy. Others go in for the novelty of the experience. No matter why you've walked into a local store, you should have the opportunity to discover new things each time you go. Whether it's a workshop on how to talk about sex or a private booth for watching porn, adult shops ought to open your eyes and expand your horizons, at least a little bit. Even if you only go because you're looking for something specific, once you arrive, you should have the opportunity to find something unexpected.
When you find something new (in porn or erotica) that turns you on, head to your favorite sex toy shop to learn more. Here you should find the toys, gear, or other products that will help you explore your new desire. If not, ask an employee for help. They should be able to easily point you in the right direction. And when you're not sure what you want, wander the aisles until something grabs your attention and then ask a lot of questions about it.
Conclusion
If you've never shopped at an adult store before, you may not realize what you're missing. And if you worry they're all seedy places with sticky floors, you haven't shopped in the right store yet. At Jack and Jill Adult, we take pride in our friendly, fun, and sex-positive environment. Our staff is ready to help everyone who walks in the door from the nervous newcomer to our sex toy regulars. We also don't tolerate abuse, lack of consent, or judgment of kinks and desires.
If you're in Florida, check out one of our local stores — we have five locations to choose from! And if your sex toy store doesn't offer these things, it's time to find a new place to shop!
Have you ever shopped in one of our stores? What was your experience like? Share in the comments below!