Getting a new sex toy can be exciting and full of possibilities. How many orgasms will you have? What will it feel like? Will it be loud or quiet?
Receiving a sex toy as a present might be even better. Someone liked you enough to give you a gift of pure sexual pleasure whether for the holidays or some other occasion. It's even more fun when you can play with your new toy together.
But what do you do if you don't like your new toy? Are you stuck with a vibrator, dildo, or toy that you can't use or is there anything you can do with an adult toy you don't like? The answer is that it depends — on the type of toy you have and where you bought it.
Try It Again
Unless you completely hate your new sex toy, it causes you physical pain, or you see red every time you think about it, trying your new toy again is always a good idea. A lot of factors contribute to sexual pleasure, with or without an adult toy.
Your body and mind may not have been in sync the first time you tried it.
You may have been too tired.
The problem could have been the wrong setting.
It's possible you didn't play with it long enough.
A different position might create a different sensation.
As long you're open to the idea, try your new toy again. Pick a different time or wait until you're in a better mood. Use it with your partner if you tried it alone the first time or play alone if you tried it with your partner the first time.
Return It to the Store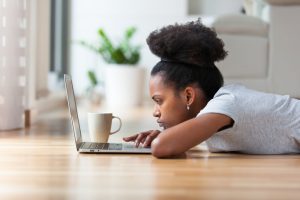 Okay, so you tried it again, your new vibrator or dildo still isn't doing anything for you. Or you can't bear to use it a second time because you just hate it that much. If it's a relatively new toy, the best option is to return it to where it was purchased from. Ask the person who gave you the gift or consult the adult store — online or in person — where you bought it.
Here at Jack and Jill, our online return policy is meant to be as easy as possible. You can return any toy, for any reason, within the first 30 days. No questions asked. Before you return an unwanted adult toy, do a few things first:
Clean it as best as you can. Sterilize it if possible or just use soap and water.
Find the original package and box.
Do you best to place your sex toy back in the box.
Not all adult stores have the same return policy so always check before you send it back. Some may not take your purchase back at all and others may only offer a partial refund or charge a restocking fee.
Re-Gift Your Sex Toy…Maybe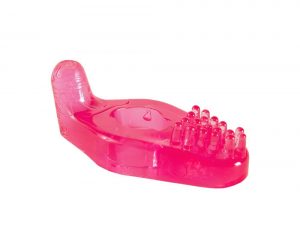 Before you automatically hand over an unwanted or unreturnable adult toy to a friend, stop. Not every sex toy is safe to share with another person. Before you re-gift your vibrator, penis ring, dildo, or any other toy, check a few things first.
Ideally, share only non-porous toys as bacteria either won't grow in most circumstances.
Clean and sterilize your toy before giving it away. Silicone, glass, stainless steel, and hard plastic can be sterilized to kill any potential bacteria.
Only share porous sex toys if you used a condom with it or if you've been recently tested for sexually transmitted diseases or infections and know you're free of infections.
Re-gifting sex toys shouldn't be taken lightly. Jelly, TPR/TPE, Cyberskin, and other of these types of materials cannot be fully sterilized. Before you give a dildo or another toy away, be completely sure it's safe for another person to use. When in doubt, toss a sex toy you can't return and aren't sure will be safe for someone else.
Conclusion
Hopefully, you'll love every sex toy you buy for yourself or that a partner buys for you. Even if it doesn't feel good the first time, maybe it'll hit all the right spots on the second try. But when a vibrator or masturbator isn't right for you, don't feel stuck with. Return it to the store if you can – and if you bought it from Jack and Jill, you definitely can within the first 30 days. Only give an unwanted toy away if you're absolutely positive it's clean and safe to do. We hope you love every toy you buy or are given but if not, you do have options and maybe more than you realize.
Have you ever gotten a sex toy you didn't like? What did you do? Comment below!