If you've ever seen any of the hype around masturbators and wondered what the deal is, consider this your answer. Not everyone loves everything, but a masturbator is loved and popular for a reason — several reasons, in fact.
The simple answer is that strokers and sleeves are great and feel good. But why? Here are just a few reasons that they're one of the most popular sex toys for men.
Portable Pleasure
The nice thing about masturbation is that you can just do it with your hand, whenever you want, nearly anywhere (within reason!). Masturbators work the same way because they easily fit into your hand. If you can hold it and move it back and forth, you can use it. No batteries or charging cords needed.
You can take your stroker to bed or in the shower. If you're feeling adventurous, throw it in your luggage when you go on a business trip or vacation. Some are made to look like a can so no one looks twice at them. Some masturbators are fairly large but some are the size of a small can of soda or beer. They're literally meant to fit in the palm of your hand.
Huge Variety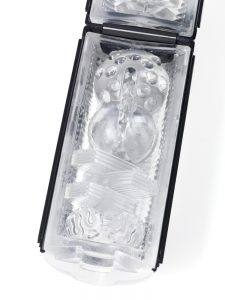 Just like no two vaginas are alike, no two strokers are alike, either. If you've got the money (and the storage space), you can buy as many varieties and styles of masturbators as you want. Each one will have a different feel around your shaft and a different texture to try.
The most popular masturbators are the porn star varieties. Have a favorite porn star? Chances are you can buy a stroker modeled on their vagina, anus, or mouth. Want something completely different — try aliens, ice, or beer can strokers. And even if you're looking for a basic sleeve, you still have the choice of vagina, anus, or mouth. The sheer amount of variety may be a little intimidating at first, but it means that you're more likely to find something you like.
Better Than Your Hand
We're not going to say that a masturbator is better than a real live person and their warmth, sexy, consenting body. But they're definitely better than your hand. Yes, the familiarity of your palm and knowing exactly how much pressure and speed to apply feels good and can be comforting. But it also gets boring.
With a good stroker, you can mix it up in ways that your hand will never be able to do. Masturbators are tighter than your grip, and they last as long as you need them to without getting tired.  You can choose from textures like ribbed, ridges, or bumps or check out Fleshlight and other types that offer suction power. You might need to build up endurance in your arm for the wanking but at least you'll have fun in the process.
Affordable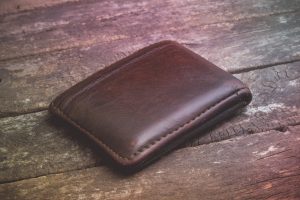 Masturbators come in a range of prices from dirt cheap to expensive, so whatever your budget might be, you can find something. But overall, they're more affordable than other luxury sex toys like vibrating penis rings or prostate massagers.
Choose from one-time use strokers where you wank, get off, and then throw it away — great for easy cleanup. Or try the reusable kind that you can clean with soap and water and use again and again. You'll pay more for strokers with extra features, but you don't have to if you want something basic.
Prevent Boredom
Everyone who masturbates has a go-to wank. You're going to touch yourself here, stroke yourself like that, get to this speed, and get yourself off…or not. We can almost do it in our sleep. There's nothing wrong with a familiar wank, but it can also get boring.
When you use masturbators, you change things up immediately. With each one you use, you get new sensations and even new fantasies. You're taken out of your normal routine and forced to focus on how you feel. Whatever you feel, it definitely won't be boredom.
Conclusion
No single sex toy is perfect for everyone, and no brand or model works on every penis. But masturbators are well-loved and popular for a good reason — they work, and they feel good. Finding your favorite stroker or sleeve is half the fun. The other half is finding ways to use them that turn you on and get you off.
If you've never tried a masturbator before, start with simple styles and low prices. As you figure out what you really like, look for toys with more features and options that are built the last. You'll spend a little more, but you'll get your money's worth, too.
Do you have a favorite masturbator? What do you like most about it? Comment below and let us know!