Have you ever let your partner reach around during sex and stroke your booty? Do you sometimes like to touch your anus or think about using a butt plug? You're not alone in these desires. Lots of people love anal play. Before you stick anything up your butt, it's important to do a bit of anal training.
Simply put, anal training helps prepare your body for anal penetration. It can be useful in helping you experience pain-free anal sex for the first time or get comfortable with larger anal sex toys or a penis up your butt.
If you're interested in anal play, here's what you need to know about anal training.
Anal Training is a Slow Process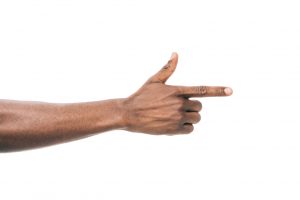 You shouldn't decide you want to try anal penetration and immediately grab the biggest, thickest butt plug you can find. Training your anus to be comfortable with penetration and stimulation is a slow process. You start with something small, like the tip of your finger and gradually work your way up to larger adult toys or a penis.
The first step is to stroke your bum from the outside to make sure it feels good and that you want to continue. This can also help you relax which makes penetration much easier. As you learn what feels good to you, and you feel comfortable with your finger, it's time to move up to something bigger.
Lube is Always Required for Anal
Your butt doesn't produce lubricant to make penetration more comfortable and easier. Remember, your anus is designed to be an exit, not an entrance. One of the main reasons people experience pain with anal? They don't use enough lube. Lube needs to be included during the entire anal training process and beyond.
Add lube to your finger. Not a drop or a small dollop, but enough to coat your finger and your butthole. Once your lube begins to dry up, add more. When you use anal beads or an anal plug, add lube to your toy and your butt. If something hurts during the anal training process, always add more lube.
Level Up with Anal Sex Toys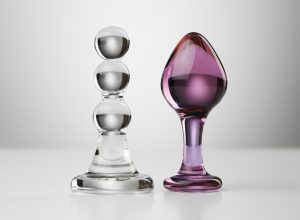 The idea behind anal training is that as you grow comfortable with one type of penetration, you're ready for something bigger. Once you finger your butt and get comfortable with that, you may be ready to move onto anal sex toys like butt plugs, anal beads, anal probes, prostate massagers, and even dildos.
Because you're "training" your body to get used to the penetration and the stretch, move up to a new size once you find a current sex toy easy to take. Anal training kits are available to make this easier. Instead of buying a bunch of butt toys, they're all included in one kit, and you can move up to a new size whenever you're ready.
Change Sizes Gradually
Anal training isn't a race. This is about having a pain-free experience and getting the most pleasure possible. Going from a butt plug the width of your finger to something larger doesn't (and shouldn't) happen right away.
Allow your body to get comfortable and really enjoy the sensations before you try something new. Many people will wear a butt plug (during sex, masturbation, or just because) for a little while each day until it slides in easily with a bit of lube. Only then will they move up to a new size.
Anal Fun Alone or with Your Partner
Any kind of anal sex can be a solo thing or something you do with your partner. If they're not into it, make anal training a part of your masturbation fun. And if your partner is down with any kind of butt stuff you want to try, let them join in on your training plan.
As you're leveling up and adding bigger anal penetration, it's important to relax as much as possible so you don't feel pain. The easiest way to do this is by adding other forms of sexual pleasure. You can do this solo with masturbation or ask your partner to touch, lick, finger, or otherwise stimulate your body so you can relax. This will make anal penetration more comfortable.
Conclusion
Anal isn't for everyone, and you should only do it if you're really interested. But you also shouldn't try to do too much, too fast. That's a recipe for injury, pain, and hating anal and never wanting to do it again. Anal training helps you take your time and focus on the process and the pleasure. With the right anal toy, you can have an amazing time and find out exactly how much your body can handle.
Know someone who's curious about anal training? Share our infographic below!