Not all vibrators are created equal. Some are genuinely better than others, and some are absolute duds. What matters most is that the vibrator you choose feels good and is safe. But how do you know which one to buy?
When you're on the hunt for the vibrator that will make you feel all the things, you'll likely come across luxury vibrators. What makes these different from every other toy?
While luxury vibrators are often more expensive than their less luxurious counterparts, it takes more than price to set these vibrators apart. Before you dismiss these toys as overpriced hype, find out what makes them special. A luxury vibrator could be exactly what you need for ultimate pleasure.
Made from Better Materials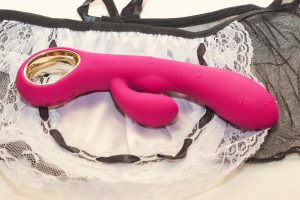 Luxury vibrators are made from medical grade, body safe silicone. This makes the vibrator non-porous, safe for sharing, and longer lasting. Using high quality materials doesn't just make your sex toy last. It feels better against your skin and in your body, too. The material is firm but pliable, silky to the touch and with enough give to feel comfortable no matter where you use it. When you use any vibrator, the way it feels is as important as the power of a motor. A luxury vibrator can most often be described as decadent.
Get a Better Motor
A vibrator needs to do more than look and feel good. The motor needs to be on point, too. Without that, your vibrator loses all purpose. Luxury vibrator motors are often made with better materials that are designed to last longer. The motors and the toy itself are designed to be more powerful and yet quieter. The noise is often reduced simply because the motor isn't banging against cheap plastic. With steady use, you can expect to lose some power over the course of a year or longer, but not so much that it becomes unusable or dissatisfying. Luxury vibrators are built to last.
Offers High Tech Functionality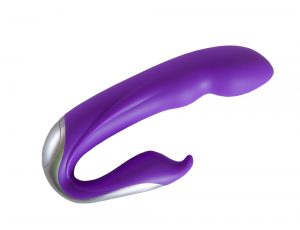 Standard vibrators tend to have an off/on switch, and, if you're lucky, the ability to increase or decrease the sensations. Luxury vibrators take this control a step further. Mobile apps and wireless remote functionality aren't uncommon. These options often give you access to many more features and vibration patterns. Even toys that don't work from a mobile app often have additional features like memory to remember your last setting, temperature control to add heat, and even extra movement for additional stimulation.
Doesn't Look Like Your Typical Vibrator
Any vibrator you use needs to fit against your body in a way that feels good. But most luxury vibrators ignore the cylindrical phallus of old in favor of new angles, curves, and shapes you might not be used to. This is the beauty of these vibrators. They're made almost like a piece of art with the decided goal of reaching every spot you love and some you didn't know you had. These toys aren't just designed to look better or last longer. Luxury vibrators are meant to feel superior to their lower-priced counterparts, giving you bigger and better orgasms.
Get More for Your Money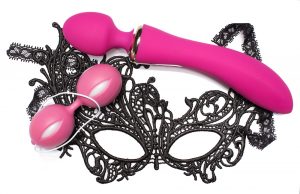 If you've ever bought a vibrator that came in a clear plastic package with no instructions and no batteries, you know what it's like to feel underwhelmed before you even turn it on. Luxury vibrators take the opposite approach. From the moment you open the box, your pleasure is the primary goal. The packaging is luxurious and filled with everything you need — carrying cases or beautiful toy bags, charging cords, and an instruction manual that helps you get the most out of your toy from the moment you turn it on. If you use everything included in the box and read the manual, your vibrator will last much longer than the cheaper models. But if something goes wrong, most designer brands offer a warranty to fix or replace your toy.
Conclusion
Any vibrating sex toys that make you feel good and gets you off in the way you want is the right one for you. But luxury vibrators offer something extra, give you more, and last longer. Always do your research and read reviews before you buy, but spending the extra money can be a worthwhile investment in your own pleasure.
Have you ever purchased a luxury vibrator? Share your thoughts in the comments below!