Looking for a kinky way to have fun with a butt plug? Want to make your sexy fun a little more public without anyone knowing? Wearing a butt plug in public may be more common than we think (you don't know what's going on in someone's pants!).
Before you stick a plug in and head out for the day, here are a few things you need to know about this kinky form of anal play!
Pick a Comfortable Butt Plug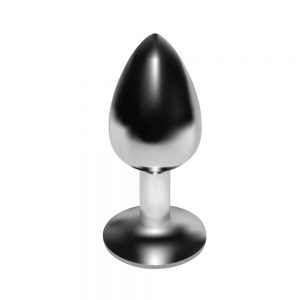 The key to inserting any butt plug into your body and keeping it there for any amount of time is comfort. That means you need to pick the right size and the right material for your body. Public butt plug fun might not be the time to try out the next biggest size and force your body to adjust. It should be something that fits comfortably in your body without causing too much strain. You also want something that's soft and feels good against your skin. Silicone is one of the best materials for any sex toy, including a butt plug you plan to wear long-term.
Be Ready to Re-Apply Lube
You already know you need lube when you use a butt plug. If you're going to wear your plug for a long period of time, you'll need more than you're used to. Why? Because you need to add more after a while. If your plug feels uncomfortable, and you're not ready to take it out, try adding more lubricant first. Many times that will ease any friction or pain. This is especially important if you use a water-based lube which dries out more easily than silicone options. It's not that big of a deal to do as long as you have access to a bathroom while you're out — but it's something you want to plan for.
You Can Wear It for a Few Hours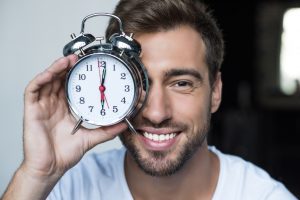 While it's not a good idea to wear a butt plug for more than three hours, as long as you feel okay (and you're adding more lube), you can usually wear it while you're out and about. You might only wear it out while running errands or maybe you wear it during date night. Pay attention to your body and how you feel. As long as nothing feels sore, tired, or uncomfortable, you're probably fine. But if you want to be safe, make sure you have a plan for taking it out while you're out.
Taking Out Your Butt Plug in Public
If your butt plug becomes uncomfortable, you need a way to get it out and store it. No one wants you to whip it out while you're in front of anyone. Always go to a restroom or changing room once you're ready to remove your plug. If you think there's a chance you'll need to take it out while you're out and about, having a plastic baggy or some kind of container that can hold it for you. If you take it off in the bathroom, there should be a sink where you can rinse it off. But if you slip off to a fitting room in a store, you'll need something to wipe your hands off. Plan to bring a bag or wear something with deep pockets so you don't have to carry your butt plug through a crowded place and worry about it being visible.
Sit Carefully
Any butt plug you use should have a wide, flared base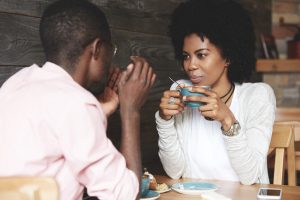 so that it stays put and doesn't get pulled into your rectum. Depending on the size of the base, sitting may need to be done carefully. If you're used to plopping yourself down in a seat, you need to rethink that. Sit down slowly and adjust your body (and butt) until you're comfortable. If you find that sitting and butt plugs don't mix for you, it may be better to remove it, even if you planned to wear it longer. Allowing the toy to press into you for too long could cause other discomfort later on, even after you take the plug out.
Conclusion
Wearing a butt plug out into public can be a lot of kinky fun, but it's rarely something you do without a bit of planning. No matter how daring or exciting it feels, make sure you're prepared for the reality. Bring lube and know where you'll go and what to do when it's time to take it out.
Looking for a butt plug you can insert and use with ease and comfort? Jack and Jill Adult carries hundreds of options so you can find exactly what turns you on and gets you off.
[jj_slider title="Best Selling Items" orderby="bestsellers" categories="butt-plugs" count="12″]