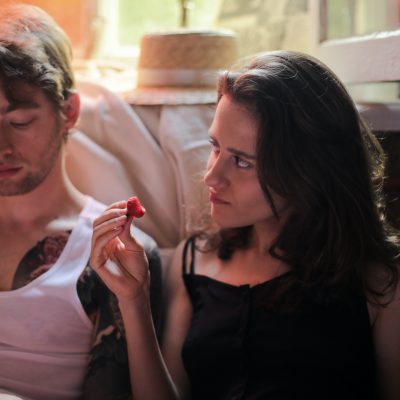 Oral sex is an excellent way to pleasure your partner. In addition to trying different techniques, you can also try different positions. If you're looking to switch things up, try these top oral sex positions:
The Elevator is a position where the receiving partner stands up with one leg elevated on a table or chair, while the giving partner kneels so their head is between their partner's legs. This gives the receiving partner a feeling of dominance, while the giving partner has feel access to the pleasure areas. To make this position more thrilling, consider using handcuffs or wrist-to-thigh restraints on the receiving partner. The giving partner can also use a vibrator or stroker on themselves while pleasuring their partner.
Mirror Mirror is an oral sex position where the giver lies on their back with their knees bent at a hips-width apart. The receiver positions themselves on all fours in a slightly raised position over their partner's head facing their partner's feet. This position allows the giver to pleasure the receiver orally, while the receiver can use their hands to pleasure the giver. 
The Mount Joy is a position where the giving partner is sitting, while the receiving partner straddles them with their crotch aligned with their face. This position allows the receiving partner to guide the giving partner's head, helping them find their sweet spots. A flavored lube can make this experience more pleasurable as well.
Try these oral sex positions with a partner to spice things up in the bedroom. If you want to take things to the next level, you can add toys and lube into the mix as well. Shop with Jack & Jill Adult to discover the best sex toys, lube, lingerie, and more!