The handjob, also sometimes referred to as an "old fashioned" is a masturbatory act one performs on their partner. It's one of the more unique sexual acts, as it's thought of as relatively easy, yet the giver of one sometimes believes that they might not be doing it right. If you find yourself reading this article, then you may have a few lingering self-doubts. This isn't necessarily because your technique is bad, it's simply a matter of human nature. We take assurance in the fact that we can be the source of pleasure for our significant other. Think of what follows as a quick reference guide and not an indictment on anything you've done before.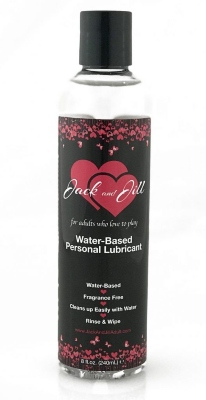 A Three-Tiered System of Success
One of the methods that experts agree on is the three-tiered system of hands, eyes, and lube. Allow us to explain this method in further detail…
Hands
While the term "handjob" implies the use of a single hand, we recommend that you use two. And let's face it, "Hands-job" just isn't a catchy or grammatically acceptable term. This is a case of one hand washing the other, and by that, we mean one hand can work the shaft while the other can tease the head or balls. 
Eyes
The second part of our system becomes a choice in and of itself. A famous ballplayer once remarked, "keep your eye on the ball." This is where the choice presents itself. Think about what your partner likes. If it's intimacy, look them in the eye. If it's pleasure (or pain) remember that the balls are sensitive as is the tip of the head. 
Lube
The final part of our three-tiered system is optional. While lube is a necessity for anal play, a handjob can be performed with or without. The correct lube, such as a warming lubricant, can feel wonderful and intensify the entire experience. 
Oral Stimulation and Rhythm
While you might be thinking that we're discussing oral stimulation in terms of fellatio, we mean something else entirely. One should never underestimate the power of the spoken word, introducing some sexy talk into the situation can make things more exciting. In some downtime, practice rhythm and keep a consistent pace. Once you've mastered this technique through muscle memory, you can go into auto-pilot for those occasions where you want to excite your partner through dialogue. 
Jack and Jill Adult 
Speaking of keeping your eye on the ball, Jack and Jill Adult is your one-stop shop for all things of a discreet and steamy nature. No matter what prize you have your eyes on, we have the perfect accessories to make that special evening a night to remember. Visit our store at jackandjilladult.com for our products and more articles like the one you just read.