We can do almost anything with our phones these days. Order food. See a doctor. Ask Google for advice. If you can imagine it, there's an app for that.
It only makes sense that sex toy manufacturers are getting in on the mobile app game. While some privacy issues have had to be answered and dealt with, sex toy companies are learning from past mistakes. The focus of these adult toys and their apps is about your pleasure, whether you share it with anyone else or not.
We-Vibe Sync Couples Vibrator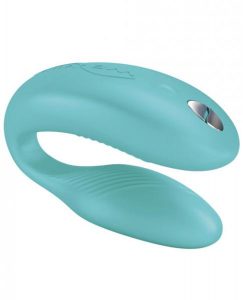 The We-Vibe Sync Couples Vibrator isn't just a fully adjustable toy that's meant to hit your sweetest spots. You can also control it with your app. Once you get it in the just-right spot, you don't have to fumble around looking for the button to change the settings. Even better, your partner can control your pleasure whether you're next to each other on the bed or hundreds of miles apart.
Remoji Surfer Plug Vibrator
You didn't think the only toys controlled by mobiles apps were vibrators, did you? The Remoji Surfer Plug by LELO isn't just an anal plug. It's also a vibrating plug that you can control from your phone. Once it's inserted and comfortable, you can play with the six different settings and find what brings you the most pleasure.
Blue Motion Vibrating Panty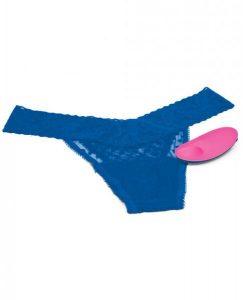 Take your kinky games of power and control out with you thanks to the Blue Motion Vibrating Panty. Always liked the idea of being teased and tormented in public but didn't want too much attention? Slip these on under your clothes and wait for your partner to open the app. By the time you get back home, you'll be ready to have them ripped off.
Vibratissimo Cinque G-Spot Vibe
If you have to be apart from your partner for any amount of time, you can still give them mind-blowing orgasms. With the Vibratissimo Cinque G-Spot Vibe, your partner can play and you can create a "vibe mix" just for them through the app. Nothing says, "I miss you and I want your body" like customized vibrations sent from your phone. It's much better than a pic of someone's junk.
Remoji Masturbator Sleeve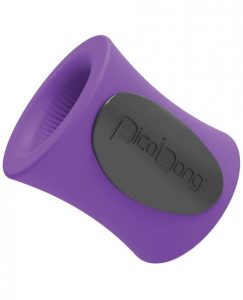 Vulva-owners aren't the only one who benefit from toys controlled by mobile app. Check out the Remoji Masturbator Sleeve from LELO. Instead of fighting with buttons to find the perfect setting, just scroll through the mobile app. Once you find the perfect vibrations, you can forget your phone and let it rip!
Vive Nea Vibrator
The Vive Nea is already unique in design and functionality. Now, add the iPhone app and the ability to create your own customized vibrations, and you'll be ready to explode in pleasure. The shape, technology, and custom settings make this an unbelievably strong and effective toy.
Remoji Lifeguard Ring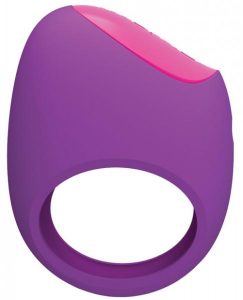 You've got to hand it to Remoji, they don't leave any part of the body left out of the pleasure via mobile app fun. The Lifeguard Ring is stretchy and meant to pleasure both partners with its strong vibrations. Even better, you can control the sensations from your app instead of that awkward reach between you to change things up.
Vibratissimo Sei Stimulator
All clits deserve more love and attention. What better way than the non-phallic, hand-held Vibratissimo Sei Stimulator. Once you get it nestled against your body in the most comfortable way, you can find the perfect setting through your mobile app. You'll be able to focus on finding your own pleasure instead of finding the button again. Best of all, you can save customized vibrations for the next time you play.
We-Vibe Wish Vibrator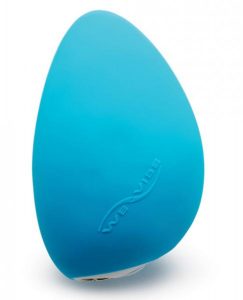 What feels like a wand without looking like a wand? It's the We-Vibe Wish Vibrator. This unique toy is designed to stimulate the entire vulva and bring on waves of pleasure. Download the app to find and create the perfect vibration settings and then sit back and surf along those waves of pure bliss.
Blue Motion Nex 2 G-Spot Vibe
While not a toy you can use with your partner if they're in a different state, the Blue Motion Next 2 G-Spot Vibe is definitely one to try together. The app lets you do more than find the perfect setting to bring you to orgasm. You can actually track your orgasms or use the record feature to remember and playback those screaming explosions later.
Conclusion
Thanks to emerging sex technology, you can have a shared experience with your partner from almost anywhere in the world. Even if they're in the room with you, mobile technology is making it easier to focus on your pleasure instead of the mechanics of the toy itself. If you're still using the same toys from a decade ago, it might be time to upgrade your pleasure.
Think everyone should have sex toys that work with their phones? Share our infographic below and let everyone know!