The notion of anal sex can seem stressful to people who are curious about giving it a try. Jack & Jill Adult provides you with an ultimate anal sex guide below to help alleviate any fears.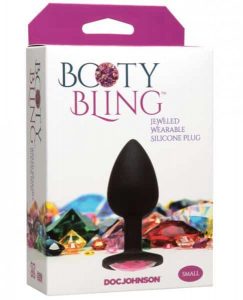 Feeling apprehensive about anal sex can cause the muscles around your anus to become tense and make perforation a painful and grueling and act. The best way to become familiar and comfortable with anal penetration is to start by practicing alone.
First, experiment with inserting a small butt plug ideal for newbies during your usual masturbation escapades. Another terrific idea is to try using a vibrating anal toy when you masturbate. Always use plenty of lubrication for optimal comfort and ease. Anal relaxers are also available to further your comfort. These creams contain mild numbing substances or muscle relaxants. Take it slowly and gently in order to relax and begin to enjoy the penetration. Make certain that you stop if you need to. 
Cleanliness is a top concern for the majority of participants when it comes to anal play. An effective solution that prevents a possible messy embarrassment is to use an anal douche. This product flushes water throughout the rectum and is simple to use.  
After you are comfortable using anal toys alone, introduce them into the bedroom…or any other room…to your partner. Added confidence can be attained by douching beforehand since you'll know that your bottom is squeaky clean. This reassurance may also assist you in relaxing during anal shenanigans with your partner. Have fun exploring and make sure that the doors of communication are always kept open with your companion. When it comes to intimate pleasure between people, trust and respect are vital.
Jack & Jill Adult is the perfect place to obtain items you can enjoy while engaging in anal sex and every other type of sex imaginable. Our company has stores throughout Florida and clients can also shop for products in the privacy of their homes by using our website. Jack & Jill Adult can be contacted by calling 1-800-307-9531.