If you're a person with a vulva who doesn't orgasm just from penetration during sex, you are not alone. In fact, you're in the majority! Different studies cite different numbers, but anywhere from 75 to 95% of vulva owners need clitoral stimulation to reach orgasm.
One of the easiest – and most fun – ways to achieve this is with a vibrator. That's why we've compiled this handy list of the best vibrators for that extra clitoral stimulation during penetrative sex.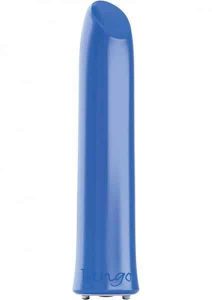 We-Vibe Tango
The We-Vibe Tango is small but mighty. Widely regarded as the most powerful bullet vibrator on the market, don't be fooled by its tiny size. The Tango delivers deep, thrumming, rumbly vibrations which, thanks to its ABS plastic body, are not dampened by a layer of silicone. The Tango is perfect for slipping between bodies while you have sex. The simple one-button interface on the bottom of the toy also means you don't have to fumble with multiple buttons. Simply scroll through the settings until you get to the one you want.
The Tango is the queen of bullet vibes for a reason!
We-Vibe Chorus
The Chorus by We-Vibe is the latest in the company's long line of wearable vibrators. This poseable, C-shaped toy is worn with one arm inside the vagina while the other rests snugly against the clitoris and delivers delicious, powerful vibrations.
The Chorus features a really nifty bit of tech I haven't seen anywhere else, in the form of a squeezable remote control. The tighter you squeeze, the more powerful the vibrations get. To turn the intensity down, simply loosen your grip. (There are also ordinary buttons on the remote control.) It's ideal for that extra bit of clitoral pleasure during penetrative sex because you don't have to reach down and fiddle with buttons to change the setting or speed.
The Chorus is also compatible with the We-Connect app, allowing you or your partner to control it from your phone anywhere in the world.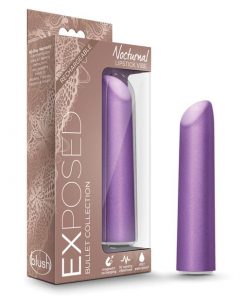 Blush Exposed Nocturnal Lipstick Vibe
The Exposed Nocturnal Lipstick Vibe by Blush Novelties remains one of the biggest pleasant surprises of my sex writing career. This ridiculously affordable bullet can rival, and beat, many of the much more expensive toys on the market.
Its small size make it easy to slide between bodies during sex, and its two-button up/down interface makes it easy to skip between the settings you like best. The Exposed Nocturnal Lipstick Vibe has multiple graded speed settings, a tapered tip allowing for pinpoint stimulation, and is packing some serious power.
Doxy 3 Rechargeable
It's no secret to anyone who reads my work that I'm an enormous Doxy fan. But the Original and Die Cast models are just too big and heavy to be easy to use during penetrative sex. Enter the Doxy 3 Rechargeable, a miniature – but no less powerful – version of the classic wand. All the rumbly power you know and love, but in a much smaller package. Plus, as Doxy's first rechargeable toy, with the 3 Rechargeable you don't need to worry about staying close enough to a plug outlet. Just make sure it doesn't run out of battery mid-session!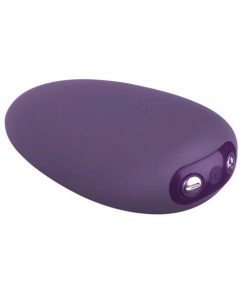 Je Joue Mimi Soft
If you're looking for palm-sized power, look no further. The Je Joue Mimi Soft, an upgraded version of the classic Mimi from Je Joue, is a small but powerful pebble-shaped clitoral vibrator. Its thin body and flat shape makes it ideal for unobtrusive use during partnered play.
Thanks to the soft silicone casing, it's somewhat gentler than the plastic vibes listed above, but still strong and rumbly. The Mimi is ideal for those who prefer broader, less focused stimulation across the whole vulva.
Conclusion
Remember: needing clitoral stimulation to orgasm isn't something to be ashamed of. It's actually the case for the majority of people with vulvas. So stop worrying, and do what you need to do to get off. If your partner cares about your pleasure, they'll be only too happy to bring toys into play if that makes things hotter for you.
Have you tried any of these vibrators or do you have another favorite you like better? Let us know in the comments below!