Loud, rumbly, and able to induce screaming orgasms, the Original Magic Wand as a personal massager and sex toy, stands the test of time. Few other vibrators enjoy such longevity and can say they've been around in nearly the same form as long. While not originally sold as a way to help people have better orgasms, once discovered, there was no turning back.
The Original Magic Wand, available on Jack and Jill, turns skeptics into devoted fans every single day, after nearly 50 years.
A Back Massager Comes to America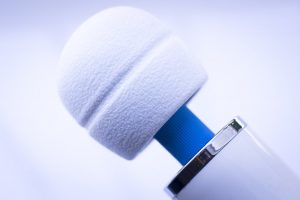 Japanese company, Hitachi, brought what we know today as the Original Magic Wand to the United States in 1968. Marketed and trademarked as a back massager, they sold it people wanting to relieve their aches and pains. The company registered the massager as a physical medicine device with the Food and Drug Administration (FDA). Meant to be therapeutic for people with back problems, they had no idea that it would become one of the most popular sex toys in the world.
The Hitachi and Masturbation
In the late 1960s and into the 1970s, sex educator Betty Dodson popularized the Original Magic Wand, known more commonly as the Hitachi, as a masturbation aid for women. Through demonstrations and classes, she taught women how to find pleasure with the massager. Used primarily as a clitoral stimulator, some women found the sensations too much. Dodson recommended placing a towel over their vulva to dull the vibrations. This became known as the Betty Dodson Method. Countless women learned to give themselves orgasm thanks to her classes and advice.
Kinking Up the Hitachi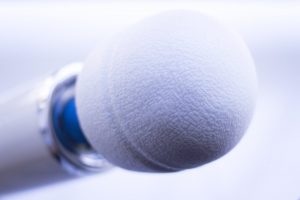 The Magic Wand has been a sex toy classic for years. Distribution stopped for a short time in America when a manufacturer closed. Watchers of porn and lovers of BDSM and kink know it from plenty of forced orgasm scenes in kinky porn. The wand helps a lot of people orgasm, thanks to its high powered nature. For those who orgasm more easily, try the Original Magic Wand for forced orgasms in your kinky play.
You most often see the massager paired with bondage in BDSM scenes. A helpless bottom or submissive lies, sits, or stands in a tied position while the heavy vibrations blast their sensitive parts. They're teased and taunted through orgasm after orgasm. For people who get off on it, the sight and experience are hot and kinky.
Attachments for Nearly Everyone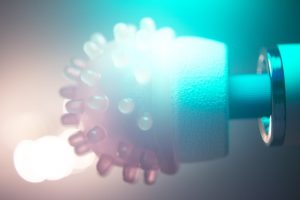 Not everyone needs or wants the strong clitoral stimulation that the Original Magic Wand offers. Even those who do don't always want the same level of intensity every time. Attachments let you change which part of your body feels stimulated while still benefiting from the strength of the wand. G spot, penetrative, rabbit, and prostate attachments are all available. If you can think of a spot to stimulate, you can buy an attachment for it.
Hitachi Becomes Original Magic Wand
In 2013, the Hitachi company – uncomfortable being associated with a sex toy – decided to stop producing the wand massager so many had come to love. Thankfully, Vibratex, the company that helped manufacture the toy, convinced the company to rebrand and change the design and materials a bit. Too many people loved their wand, and no one wanted to see the icon disappear forever. The toy rebranded itself as the Original Magic Wand and dropped the name "Hitachi." Anyone who's been using their wand for more than a few years probably still calls it by the old name.
Original Magic Wand Unplugged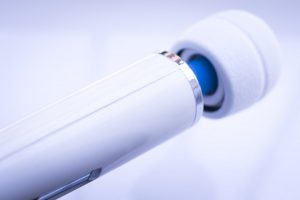 One of the newest changes since the rebrand of the Original Magic Wand has been the introduction of an unplugged version. Since the late 1960s, all Magic Wands came with a cord with meant you needed an electrical outlet to use it. You had to stay close to a power source in order to get off with it. Now, an unplugged, rechargeable version is available without losing the power of the original. You can now take your biggest, most explosive orgasms with you wherever you go.
Conclusion
It's not easy being an iconic, classic sex toy especially when the original maker never considered that people would use it as such. The Original Magic Wand, for all its heft and bulk, has been a consistent masturbation aid for years. It's produced enough pleasure to create millions of devoted fans. You don't have to be a superfan to know that any sex toy loved for that many years must be doing something right.