Materials like leather and suede are tremendously popular for kink products. There's a good reason for that. They're safe, durable, feel great, and look beautiful. But many people don't feel comfortable using kinky toys made from animal products. 
I'm a vegetarian and though I will buy leather and suede items on occasion, I do have some ethical qualms about it. Where there's a vegan alternative that's affordable, I'll choose that instead. Vegans, and many vegetarians, strictly avoid animal-derived materials.
Fortunately, there is an increasing availability of high-quality, cruelty-free alternatives. I've curated a list of some of my favorite animal-free kink products to help you get your kink on without compromising your values.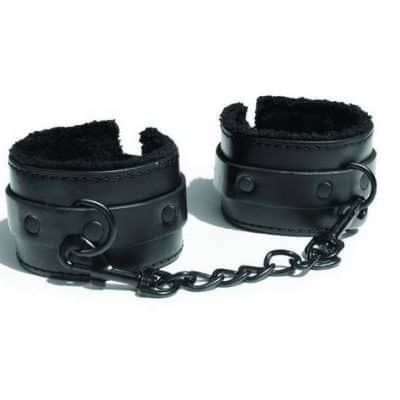 Sex & Mischief Shadow Fur Handcuffs
You no longer have to choose between real leather or hard metal for your handcuffs. The Sex & Mischief Shadow Fur Handcuffs are made of a polyurethane-based vegan leather alternative, and the insides are lined with luxuriously soft faux fur. 
Strict Leather Cats Tail Vegan Hand Flogger
The Strict Leather Cats Tail Vegan Hand Flogger measures in at only 14.5" in length, but it can still deliver a serious sting! Made of vegan polyurethane leather, it's a great alternative to a traditional leather flogger. Bonus: it's more affordable, too!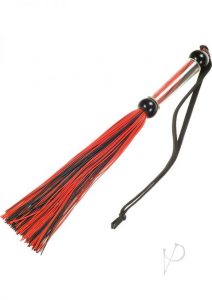 Kinx Tease and Please Silicone Flogger
Silicone isn't just for insertable toys any more! It can also pack a punch as a material for impact toys. The Kinx Tease and Pleasure Silicone Flogger features body-safe, animal-friendly silicone falls. Don't let it's lightweight body fool you. It's surprisingly vicious!
Tantus Plunge Silicone Paddle
Speaking of silicone, it's also a great material for paddles. Fair warning: silicone paddles, like the Tantus Plunge, hurt a lot more than you think they will! My silicone paddle is one of the few impact toys in my collection that can pretty reliably make me cry with little effort on behalf of my Dom. One for real masochists and those who don't mind ending up covered in bruises!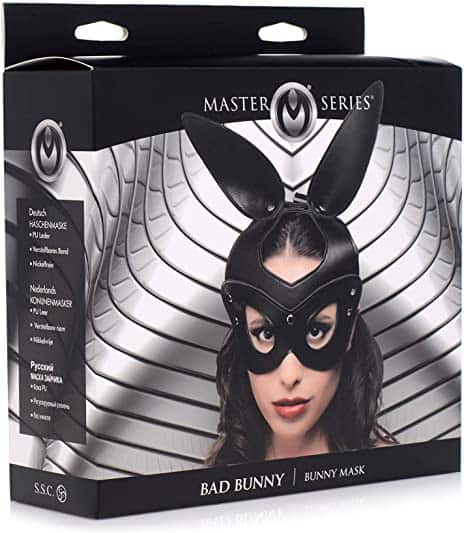 Master Series Bad Bunny Mask
Looking for an adorable/sexy Halloween costume or just something to add to your pet play collection? The Master Series Bad Bunny Mask is sexy as hell and made of 100% vegan-friendly faux leather. It's fully adjustable, so one size fits most. 
Entice Crop
This hand-stitched riding crop is both sturdy and stylish! The Entice Crop is also made of phthalate-free PVC and contains no animal derived materials. Whether you want to deliver a sharp sting or a gentle tickle, this versatile tool offers the whole spectrum of sensations.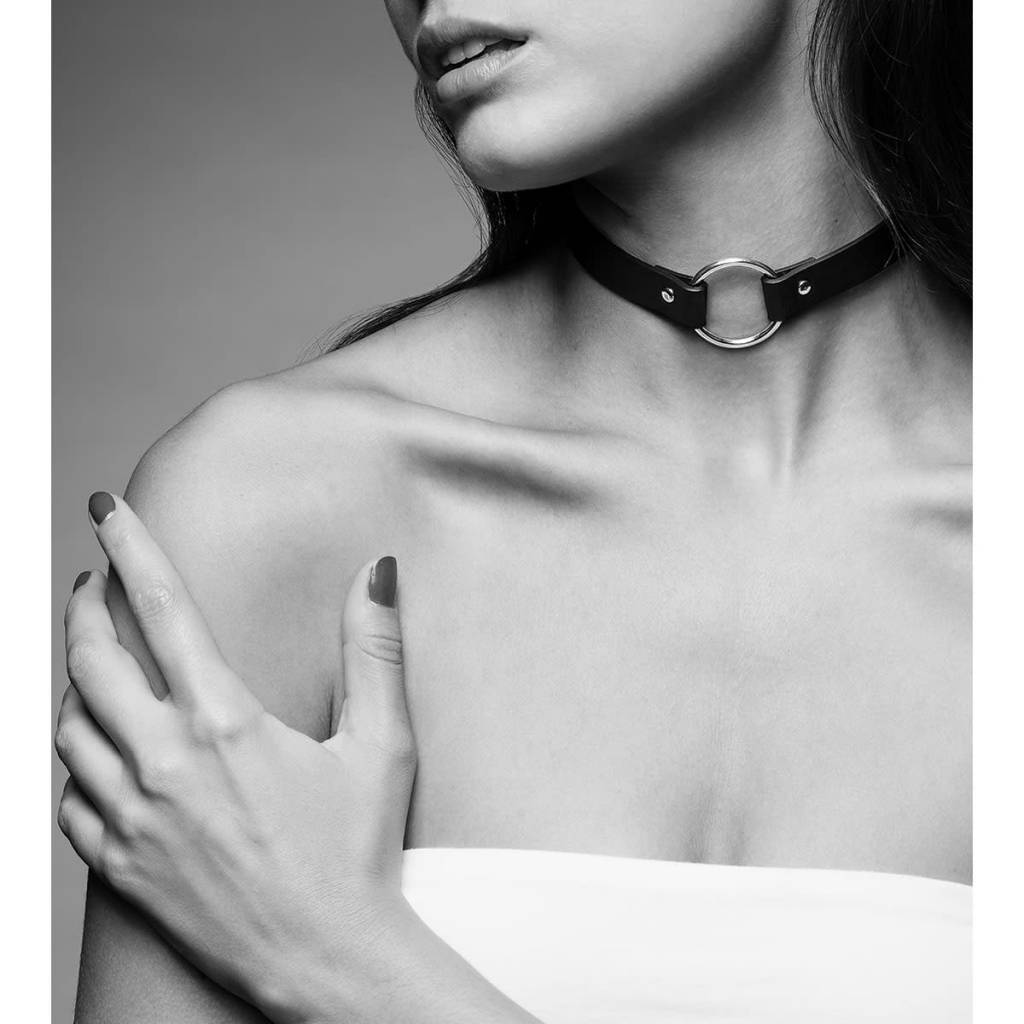 Bijoux Indiscrets Maze Collar
Bijoux Indiscrets are the masters of gorgeous, luxurious, and vegan-friendly kink gear. Their polyurethane-based faux leather, the Maze Collar, is the most convincing I've ever seen. This collar is one of my favorite pieces in my whole collection. It's completely adjustable, and surprisingly strong. Clip a leash to the O-ring to complete the look. 
Her Royal Harness The Regal Empress Vegan Leather Harness
If you've ever wanted to try strap-on play, the Regal Empress Vegan Leather Harness, a gorgeous crotchless harness set has got you covered! Made of plush and comfortable vegan leather in a striking gold color, it also comes with three interchangeable rings so you can use it with any of your favorite dildos. It's also adjustable up to 64" to fit a wide range of bodies.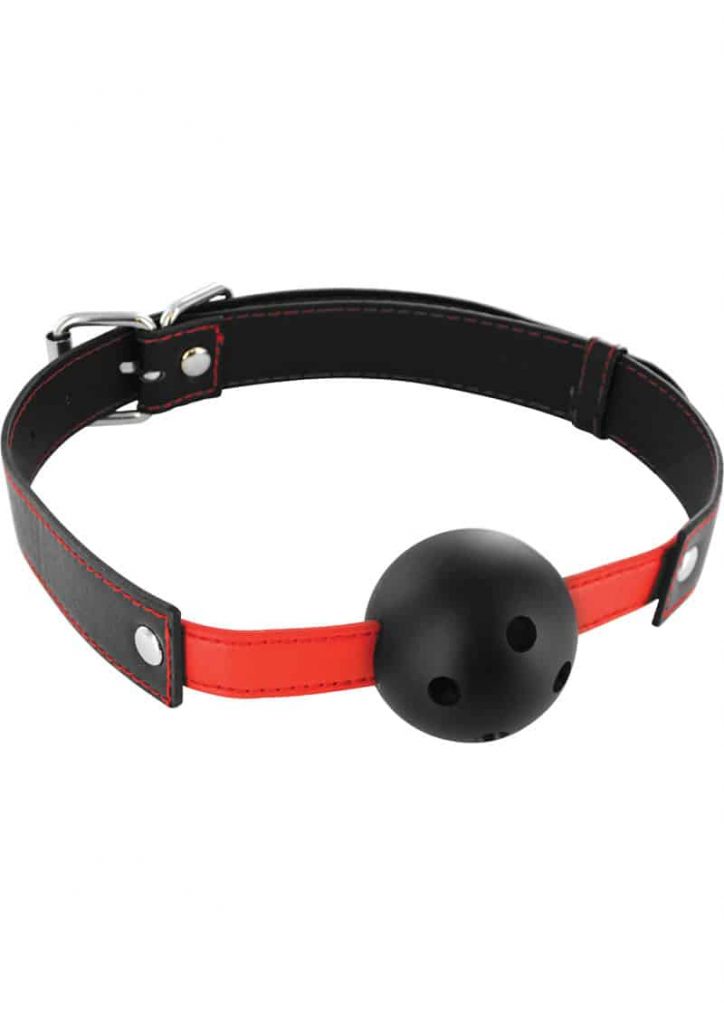 Subdue Me Breathable Ball Gag
The Subdue Me Breathable Ball Gag is firm, tasteless, and odorless, with holes to make it breathable for safer and more comfortable wear. Both the ball itself and the leather-look straps are made of vegan-friendly materials. The gag is highly adjustable to fit a range of sizes. 
Heat Vegan Massage Oil Candle
A gentle massage, or something a little more intense? Wax play is a fun way to experiment with different sensations and temperatures and can span the range from sensual to painful. The Heat Vegan Massage Oil Candle is made from vegan-friendly ingredients with a soybean wax and coconut oil base. Bonus: it's great for your skin! 
Conclusion
Whether you're a dedicated vegan or just dipping your toe into the world of animal-friendly kink gear, we'd love to hear about any top picks you have! 
Celebrate World Vegan Day on November 1 and any day of the year, and enjoy getting your kink on in a way that aligns with your values.
Have you tried any vegan-friendly kink gear on this list? What are your recommendations for animal-friendly BDSM toys? Share with us in the comments below!