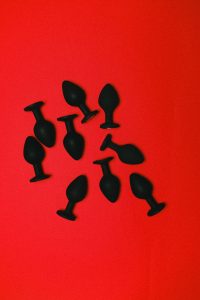 You may think having a healthy sex life with your partner requires proximity, but think again. Long-distance couples can have an excellent sex life with one another, even if they're hundreds of miles away. These are the best sex toys for a long-distance relationship:
A love egg toy is a toy designed for insertion into the vagina. Some love egg toys are compatible with smartphone apps, meaning a user who is miles away can control the toy.
Butt plugs are ideal toys for anyone of any gender. A butt plug with a motor can pleasure you or your partner. Using a vibrating butt plug during phone sex can help you or your partner feel an increase of pleasure, even from a distance.
Some vibrating underwear sex toys are made with a remote control that allows a partner to control the vibrations. Couples can use this toy whether they're right next to each other or miles away.
Some sex toys are designed to replicate the feeling of oral sex. Consider a sucking toy designed for use on the clitoris for you or your partner if you cannot have oral sex together. This toy can replicate that feeling until you get to see your partner again.
Stroker toys are a type of sleeve that is designed for use on a penis. You can find pulsating, vibrating, and super realistic-feeling strokers that couples can use when they're away from each other.
Seek couples set if you're looking for corresponding toys. You can find sets that contain a vibrator wand that pleasures the G-spot and a sleeve that gives a realistic feel of penetration. These toys are designed to be used by couples, even if they're far away from their partner.
If you're in a long-distance relationship, shop for sex toys for you and your partner at Jack & Jill Adult. We carry top-quality toys that can help you and your partner have a thriving sex life, no matter how far apart you are.