The Fleshlight is one of the most popular men's sex toys on the market. That makes sense once you realize just how customizable and life-like they can be. When you buy a Fleshlight, you're investing in your sexual pleasure. Yes, the cost can seem pretty steep, especially if you compare it to other masturbation sleeves or strokers.
Once you realize how a Fleshlight is made and the way it's meant to work, you'll understand why it's so well liked by so many men and why the cost is worth it.
Realistic Material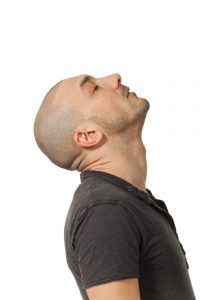 Let's start with the inner workings of Fleshlight toys because that's what brings everyone back. All Fleshlights are made of SuperSkin, a soft material that's as close to real skin as you can get without having a woman in bed with you. Once you pair it with the right lube, you'll feel like you're sinking your shaft into a wet, tight woman who's begging you for more.
Each Fleshlight has a unique texture so each one you buy gives you a new sensation. Whether you choose a porn star model or one of the more basic designs, it'll feel like you've got a new partner in bed with you with each new toy you try.
Sleeve Design
The sleeve, the part made of SuperSkin, has a design unlike other strokers and sleeves. It stretches to accommodate your girth and moves with you, just like a wet, warm vagina does. Fleshlights are designed for repeated thrusting and stroking, so as long as you take care of it, you'll be able to enjoy that life-like feeling over and over again.
Adjustable Suction
What makes penetrative sex feel good isn't just the slick, soft body of a partner. It's the way your shaft is gripped and tugged with each thrust. Fleshlight gives you that thanks to an adjustable vent that lets you control the suction. Turn the adjustable venting control to prevent uncomfortable air pressure and to get the exact grip you want around your body. You get all the tightness you crave without any soreness or, worse, "rug burn" later.
Discreet Canister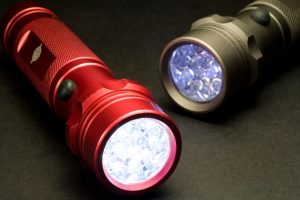 Why is it called a Fleshlight? Because from a distance, it looks like a flashlight. Pretty clever, right? The sturdy canister can fool people at a quick glance, and it can still hold up to whatever pounding you want to give it. The basic Fleshlight is about 10 inches long and under four inches in diameter. The insertable length is 9.5 inches and it can handle a girth of up to seven inches. So yes, every size, from small to big guys, can enjoy a Fleshlight.
Easy to Clean
While a Fleshlight is easy to clean that doesn't mean you can simply run some water over it and call yourself done. The easiest way to keep it clean is to use a condom, but since that's not a favorite way to use it, let's talk about how to actually clean it.
First, use the right cleansers. Fleshlight makes its own proprietary cleaners that are safe for your toy. But anything that doesn't have alcohol in it should be fine, so watch out for anti-bacterial cleaners — read the ingredients first. You also don't want to expose the SuperSkin to high heat in a microwave, dishwasher, or boiling water. Warm water is fine, though.
Remove the two end caps from your Fleshlight.

Slip the SuperSkin insert out of the canister

Thoroughly clean the insert and allow it to dry completely before putting your Fleshlight back together. You'll need to get into all the nooks and crannies so your stroker doesn't get gross later.
Multiple Styles
While the basics of the Fleshlight are similar, you get so many options in styles, it can be difficult to know where to start. Oral, anal, or vaginal strokers are all available. You can even choose a smaller Fleshlight that's the size of a beer can. Even better, you can buy a Fleshlight modeled on your favorite porn star:
Stoya

Riley Reid

Jenna Jameson

Angela White

Alexis Texas

Jessica Drake

Teagan Presley

And more!
More Fleshlight girls are added all the time, so if you don't see your favorite star now, just wait. She may be an option soon enough.
Conclusion
Fleshlights aren't your typical masturbation sex toy. They're made to last and to give you bigger, better, and longer orgasms. Compare them to other sleeves, and you'll see the difference immediately. Consider your next Fleshlight purchase an investment in your own pleasure and your future orgasms. You can thank us later, when you regain the power of speech and the ability to move again after you use your new Fleshlight.
Know someone who could use a Fleshlight in their life? Share the infographic below!