A sex date can put the spark back into your romantic relationship. When sex begins to become boring and routine it is time to shake things up. One great way to do that is to look at each other in a whole new light. There are a few ways you can go about doing this.
Meet At A Bar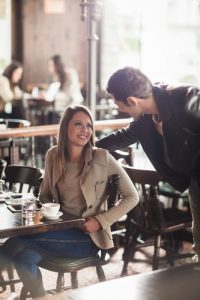 To bring the romance back to your relationship, take one night to go back in time. Recreate meeting each other for the first time, No matter where you initially met each other a tried and true method of rekindling your love is for one of you to pick the other one up at a bar.
One of you shows up at the bar of your choice and sits down alone. The other waits for a period of time and then shows up. One of you starts chatting the other one up as if you two have never met. You then offer to order them a drink. By the time you are done, chances are you will be in the mood to go home and have mind blowing sex. If going home seems anticlimactic spring for a hotel room so the whole experience feels fresh and new again. This is the most common way to pull off a sex date.
Take A Vacation
Since sex usually feels more enjoyable when you are away from home, consider taking a vacation together. Where you go doesn't matter as much as how you feel when you are there. Being away from the pressures and responsibilities of home can do wonders to strengthen your relationship.
When you arrive at your destination, check into your hotel and unpack….especially if all you brought was lingerie and sex toys. Lock your hotel room door, pop open a bottle of champagne and enjoy the idea of just being together, with nothing to distract either of you. A sex date during vacation should make use of whatever you have in your hotel room. A Jacuzzi is a great place to reignite your passion for each other.
Even if your room doesn't have a Jacuzzi, find creative ways to reconnect sexually. This may mean ordering food from room service and lovingly feeding each other. Any food that is a natural aphrodisiac is a great choice.
Try New Sex Toys And Positions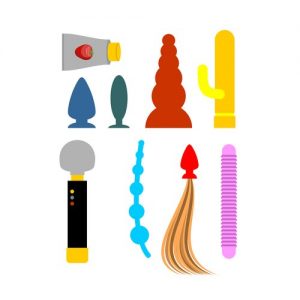 Regardless of where your sex date takes place, it is the ideal time to introduce sex toys and/or positions you haven't tried before. Sometimes this is all it takes to reboot your sex life and get back the euphoria of sex with a new lover.
Reconnecting in the bedroom is all about trusting each other and allowing your vulnerabilities to be seen by your partner. Something as simple as constant eye contact and a position where you can fully see each other can make a huge difference.
To keep any long term relationship hot and heavy in the bedroom you have to try new things. The more novelty you bring into your sex life, the more satisfying your relationship will be.
Spiritual Connection
There is something to be said for becoming more spiritual in order to revitalize sex. The easiest way to achieve this is to move as slowly as possible in the bedroom. Receiving a full body massage from your partner can make the experience more sensual. After the body massage, you should continue to spend as long as possible arousing each other.
One way to prolong your arousal is to use just the right sex position. You can do this by sitting on your partner's lap and wrapping your legs around him. When your bodies are moving together you will feel more connected. It also helps to continue to look at each other. If you both take a deep breath and focus on each other, sex will become much more intimate.
Bringing sex toys into the bedroom to spice up the romance calls for a variety of toys you can try together. Consider purchasing a sex toy kit so you can explore your options.
Remote and non-remote vibrators are one of the most basic sex toys but can also be the most satisfying. While remote vibrators are generally meant for couples who are physically apart, you can use them together in the bedroom. You may want to take turns being the one to control the remote. This can help both of you discover sensations that can kick your sex drive back into high gear.
Conclusion
Keeping your relationship sexually healthy is something you have to work on constantly. As a couple, you want to find new ways to excite each other. The sex date provides a way to do that and gives you something to look forward to. It can often be the ticket to putting the intimacy back into your relationship.
Have you ever made a sex date in your relationship? Share your experience in the comments below!