Did you know more than half of women who use sex toys receive their first one from a friend? How many of them would never have bought one for themselves if their bestie hadn't given them one? The world may never know, but it brings up an important point. Sometimes we need to be shown and told that it's "okay" to use a sex toy and claim sexual pleasure for ourselves.
Can you think of a friend who could extra pleasure in their life? Thinking of buying them a sex toy? Consider these things before you go shopping for your bestie.
Do they want a sex toy?
If your best friend has been dropping serious hints about a specific sex toy or talks about getting bored with their hand, the answer is probably yes. But if you haven't developed the kind of friendship where you talk about your sex life, this one can be hit or miss.
When your friend drops a major hint about a specific brand or type of sex toy, pay attention. Make a note on your phone if you need to. But if they never mention sex or masturbation, think carefully before you go shopping for them.
Do you know what they're into?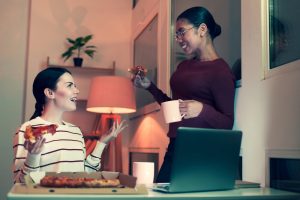 Some sex toys are better for specific genitals. A Fleshlight will be for your bestie with a penis. A vibrator might be perfect for your vulva-owning friends. But anal sex toys can be used by anyone with a butt — as long as they're into it. And choosing the right vibrator for someone else is tricky if you don't know if they like clitoral or G-spot stimulation.
If you're determined to get them a sex toy, talk to your BFF about what they're into sexually or what they'd like to try. Ask them if they've used sex toys before, and if there's something they wish they had. You don't have to tell them you want to buy it for them. Just be curious and start the conversation. Maybe over wine and pizza or mimosas and brunch.
Check the return policy
You've decided to just do it — buy your best friend a sex toy so they can have more sexual pleasure in their life. Before you shop, check the return policy of the website or store. Will they exchange a product that hasn't been opened? Can your friend get store credit to pick something else?
No sex toy works for everyone and just because you think a certain vibrator will be perfect for your BFF doesn't mean they'll like it or even want it. You can relieve pressure from yourself and your friend if you can tell them they can take it back and swap it for something else or that they don't have to keep this particular toy if they hate it.
Go shopping together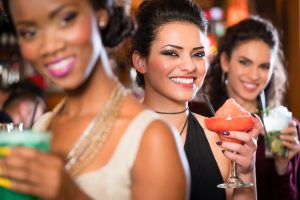 Who says you have to buy your bestie a sex toy in secret? The easiest way to get them something they'll love without stressing about whether they want it, is to take them shopping at a local adult store. Make it a night out on the town with dinner, drinks, and then a quick (or not so quick) stop to shop.
They may never have walked in if you hadn't suggested it, and by being there with them, they may feel less awkward. When you get to the counter, whip out your credit card first and know that you've helped them add even more sexual pleasure to their life.
When in doubt, buy a gift card
If the stress of picking out the perfect sex toy for your BFF is just too much, get them a gift card instead. You can still take them shopping if they've never been and help them pick something out, but you won't have to worry about it being the wrong thing or something they hate. Gift cards are perfect for any occasion and don't expire. It might be the perfect solution to helping your bestie get a new sex toy!
[jj_slider title="Best Selling Items" orderby="bestsellers" categories="dildos,vibrators,anal-sex-toys" count="12″]
Conclusion
For your closest, oldest bestie, a sex toy might be the perfect gift. They might be dropping hints all over the place but feel too nervous to buy anything for themselves. That's when you know you need to pick something nice for them. But if there's any question about whether it's a good idea, take your BFF shopping or give them a gift card instead. The end result will be the same, but you won't feel nearly as stressed about it. And the one thing a sex toy shouldn't cause is stress!