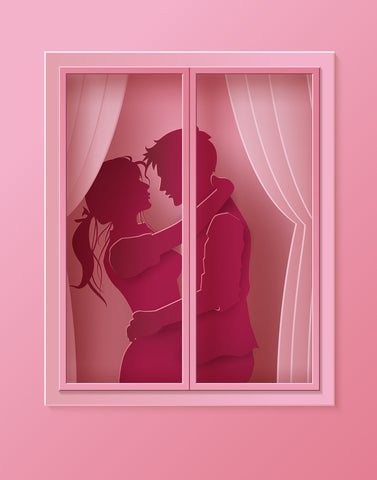 Now that New Year's has passed, many couples have their sights set on what could very well be the sexiest day of the year: February 14th — Valentine's Day. Yes, it falls on a Thursday this year, but with Cupid on your side, even an ordinary weekday can become extraordinary. But don't despair if you've misplaced your bow and arrow; you and your partner can still reach the Big O with sexy gifts for Valentine's Day from PinkCherry.
Sexy Gifts For Her
Every lady wants to look great for her partner on Valentine's Day and feel great in return. These sexy gifts for women are sure to add an extra level of spice to the bedroom fun—and keep that fun going long after V-Day is over.
Vibrating Panties
Just because you're going out on Valentine's Day doesn't mean that sexy fun can't happen outside of the bedroom. PinkCherry's Vibrating Panties with remote control technology are a discreet way to play wherever you and your partner may roam. The black lace panties have a small, sturdy pocket to slip in the Vooom! rechargeable bullet, which sends ten pulsating modes of pure pleasure right where it needs to be. Use it on yourself or hand off the remote to your partner for a teasing tussle. After use, simply wash the panties on delicate and clean the bullet with warm soapy water for next time.
GoodHead Vibrating Tongue Vibe
Looking to give your partner extra-good vibes this Valentine's Day? The GoodHead Vibrating Tongue Vibe is a surefire way to make this year's Valentine's Day sex the best. This one-time use vibrator slides easily and comfortably over the tongue to provide up to 30 minutes of pulsing pleasure — but we doubt you'll need that long. This sexy gift is made of hypoallergenic silicone that's taste-free for you and soft and supple for her. It's the perfect toy for any cunning linguist.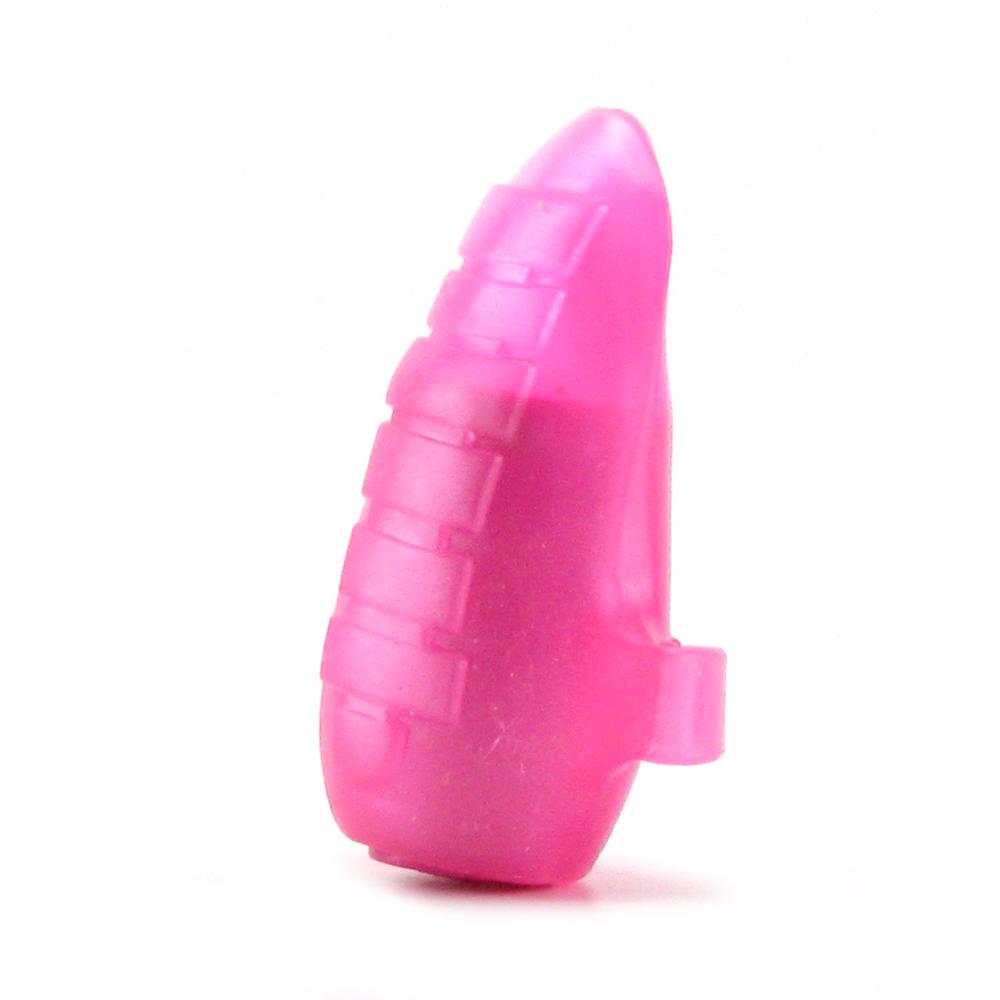 Le Désir Red Wonder Rhinestone Bodysuit
Whether you want to give your partner a sexy surprise or you're the one doing the surprising, the Le Désir Red Wonder Rhinestone Bodysuit never fails to heat things up. The lacy, hot red bodystocking hugs and accentuates curves in all the right places — not to mention, they're secretly crotchless for easy satisfaction. Of the sexy gifts for her, this one is the ultimate prelude to all kinds of sensual adventures that will have you seeing red.
Sexy Gifts For Him
Cupid has his sights set on the fellas this Valentine's Day, too — it takes two to tango, after all. That's why PinkCherry is rolling out some sexy gifts for men that are sure to entice and excite in all the right places.
Black Modern Fishnet Thong
Our lack Modern Fishnet Thong feel like a second skin. The center pouch provides subtle package enhancement with not-so-subtle framing to give him the most tantalizing V-Day look yet. The fishnet will provide support and comfort at the same time. The shorts are low-rise, and sit perfectly on the hip, without any need to readjust them.
Anal Explorer Kit
Valentine's Day is the perfect time to get exploratory, and anal toys make great sexy gifts to stoke (and stroke) your curiosity. The PinkCherry Anal Explorer Kit In Black comes with all the anal play essentials, including a pre-penetration douche, a plug and a prostate massager. The silicone plug provides smooth and gentle stimulation to sensitive anal areas, while the bubbly prostate massager targets the male G-spot with ease. These toys are sure to enhance your Valentine's Day sex and most likely will make special guest appearances during future bedroom sessions. Remember to clean them with warm soapy water or your preferred sex toy cleaner after each use and store the anal training kit away from other silicone-based toys.
Neon Luv Glove
Looking for a handy hand-job enhancer? Sorry, couldn't resist. And neither will you when you introduce the Fist It Silicone Stimulation Glove
into your playtime routine. This male masturbator glove is made of a soft, super-flexible material and has unique textures that bring a new dimension of pleasure to any hand-job. You can use it on yourself or with a partner to make this year's Valentine's Day sex a knock-out. When playtime is done, simply clean the pad with soapy water or toy care fluid or foam. To completely restore its supple softness, sprinkle a little cornstarch on the surface.
Sexy Gifts For Everyone
Valentine's Day is something everyone can enjoy, especially when you get up to sexy antics with your favorite partner. From the sweetly sensual to the classically kinky, PinkCherry is here to help you set the mood any time of the year.
Massage Candles
Create an indulgent ambiance with sensual massage candles this Valentine's Day. These sexy Valentine's gifts for him or her are a great way to set the mood. Just rub your hands all over each other and let the tension melt away. Simply light the candle and let the wax begin to melt. Then, scoop out the warm melted wax and drizzle it over your partner's body. Rub it in, or if you used an edible candle, lick it up. PinkCherry massage candles are made with natural ingredients, making them a great choice for lovers with sensitive skin. Find your favorite scent for a luscious and highly sensual experience.
Sex Swings
Want something on the kinkier side? PinkCherry has all sorts of sexy gifts to entice and satisfy. Sex swings are an amazing choice for you and your Valentine to bring extra excitement to the bedroom. They're easy to use — simply place one over a door and close. Then play around and create variety of unique positions that are sure to leave you and your partner eager for more. The swing should not be used alone, so for everyone's safety, have a partner help support you — we don't think that will be a problem.
Sexy Games
When you have a little help from sexy games like Sex Mate Match Card Game, you don't have to feel the pressure of planning an extra-special Valentine's Day bedroom routine. This card game lets you and your partner to explore different sexual positions on your own terms, making it great for foreplay, roleplay or any other kind of play you both want to take on. Games are sexy gifts that keep on giving even after Cupid hangs up his bow for the year!
Explore All Kinds Of Sexy Gifts For Valentine's Day At PinkCherry
The suggestions we offered here are by no means the end of PinkCherry's arsenal of adult sex toys — only a tease. Check out the rest of our sexy gifts to find even more inspiration for hot Valentine's Day sex that's sure to be much more appreciated than a heart-shaped box of chocolates (but let's not take chocolate completely off the table because come on, it's Valentine's Day).