Nothing is ever completely safe and risk-free, not even your favorite sex toy. That doesn't mean dump your vibrator or dildo simply because there's no guarantee that nothing bad will ever happen. Learning the risks and using that information to make smarter, safer decisions keeps you safe. It also makes it easier for you to use sex toys now and in the future.
While many sex toys are completely safe to use (and most myths you've heard are wrong), that doesn't mean there aren't a few risks to consider. Here's what you need to know.
Sharing Your Sex Toys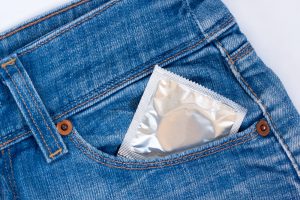 Whether you can share your sex toys with a partner depends on a few factors including the material of your sex toy, whether it has been or can be sterilized, and if you or your partner test positive for sexually transmitted infections (STIs). Some toys, like dildos or anal toys, can be covered with a condom to allow safer sharing.
The material and whether a barrier provides protection often determines the risks of using a particular sex toy or not. Porous materials like jelly, rubber, and TPR/TPE can be cleaned but never sterilized. Due to the risk of bacteria growth or STI exposure, the risk can never be fully removed from that toy. Glass, silicone, and metal products can be sterilized. This makes them safer for sharing but you may still want to use a condom.
Sex Toy Addiction and Desensitization
Many people worry that they may become addicted to their sex toy or, in the case of strong vibrators, desensitized to anything but strong stimulation. While it is possible to strongly prefer using a sex toy or big vibrators, addiction and desensitization are strong and often inaccurate labels. In many cases, these concerns are based more on societal and cultural expectations of what we "should" do. And society often tells us that we shouldn't "need" sex toys. All this does is make us feel guilty for our sexual pleasure which is the real problem.
True addiction causes large and very negative impacts in your life and causes a dependency between you and the addiction. If your need to use a sex toy prevents you from leading the life you want, talk to a professional about your concerns. As for becoming desensitized to other forms of pleasure, consider taking breaks or changing the settings from time to time. But ultimately, if you enjoy a certain toy and how it makes you feel, use it as long as it doesn't cause any problems in your life — without the shame and stigma society might want you to feel about it.
Not Using Sex Toys Correctly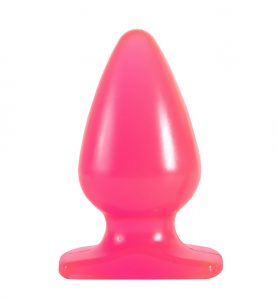 A very real risk for most people when it comes to sex toys is how you use it. Avoid using too big anal or vaginal sex toys. Not using any or enough lube to reduce friction. Continuing to use toys that hurt (in ways that you don't find kinky and pleasant) because you think you're "supposed" to like or accept it. This happens to people all the time.
While the material of a sex toy definitely matters, how you use a sex toy also carries potential risks. During your first anal experience, avoid overly large butt plugs. Pain doesn't have to be part of any penetration experience. And with enough lube and patience, it won't be. Too rough play, too big sex toys, and too little lube may lead to torn rectums and sore vaginas. To reduce your risk of injury start with smaller toys and proceed slowly. If something doesn't feel good, don't force yourself to continue. Try something else or move even slower.
Conclusion
Most of the time, sex toys are a fun, safe way to experience sexual pleasure, alone or with a partner. But that doesn't mean it's completely risk-free, either. The material, size, shape, and type of sex toy you choose make a big difference in your experience. Consider the risks and learn about how a toy works before you use it so that you have a safer experience. No matter what kind of pleasure you crave, Jack and Jill Adult store carries the right sex toy for you!