For years, most sex toys have had one basic look – long and cylindrical. If you were lucky, it had a motor to buzz and vibrate until you climaxed over and over again. Stigmas against sex toys are decades old, even though the first vibrator was meant to be a medicinal device to cure women of "hysteria."
Outdated, but still prevalent, views on sex toys (especially vibrators) say that only women use them. To add insult to injury, the thinking devolves from there. The most common thought is that any woman who uses a sex toy must be lonely and desperate for a penis she can't get from a man.
Sex positivity is a topic people think and speak about in more meaningful ways these days. And as people, regardless of their gender identity, begin to think more about their own sexual pleasure, sex toys are changing in response.
Yes, you can find thousands of vibrators that look remarkably like a penis, even if you've never seen a hot pink, turquoise, or lilac one before. But times are changing and more people are reclaiming their sexuality from what society deems "normal" or "safe." In turn, they're demanding sex toys that fit the body parts they want to stimulate. As a result, vibrators and people's views on them are changing, too.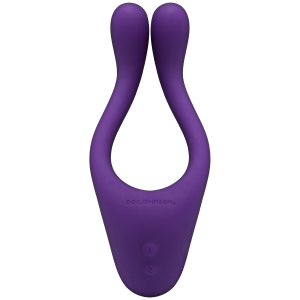 For the person who wants something that's decidedly less phallic in nature and not necessarily meant to penetrate anyone's body, meet just a few vibrators that don't look anything like a penis.
Tryst Multi-Erogenous Massager
One of the best features of these new styles of vibrators is that they're meant to be used on multiple parts of the body, alone or with your partner. The Tryst Massager works as a clitoral stimulator, a penis ring, and can even stimulate the nipples of you or your partner. The arms are meant to be flexible so you can position and move this toy in the way that fits your body and your pleasure best.
We-Vibe Sync Couples Vibrator
Another unique shape and design, the We-Vibe Sync Couples Vibrator is designed, ideally, for g-spot and clitoral stimulation. But no one says you can't use it elsewhere. Even better, it's adjustable – which a standard vibrator isn't – to better fit your body. It's not only a newer design, it also uses new technology. More and more toys are powered by a mobile app, and like most other We-Vibe toys, this one is no different.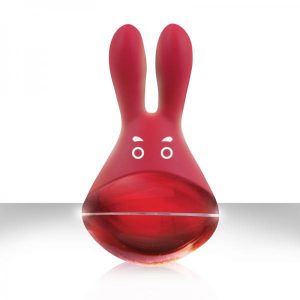 Muse Massager
Can you imagine an angry little bunny like this giving you pleasure? Once you turn it on, you won't question its motives ever again. Nothing says, "I look nothing like a traditional vibe" quite like this little red massager. Promoted as a clitoral vibrator, like other toys, it can be used to create sensations in a variety of other ways. If you've never considered touching anything other than your genitals with a vibrator, you may be in for a real treat.
Lelo Tiani Couples Massager
Lelo is known for offering cutting-edge products that absolutely defy expectations. Browse through their entire collection, and you won't find much that looks like what you've come to expect from sex toys. The Tiani Couples Massager is just one example of a vibrator that's meant to stimulate the best parts of your body without looking like a penis in your hand.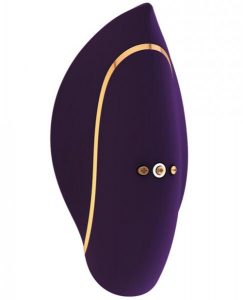 Vive Minu Clitoral Vibrator
Being able to hold your sex toy in your hand, cupped against your body in a more natural way, isn't just good for your wrist. It can help you orgasm a little faster, too. The Vive Minu, by Shots America, has a unique hand-held design to make stimulation that much more personal and certainly more powerful.
Womanizer Pro
A top-rated vibrator among sex toy reviewers across the 'net, the Womanizer Pro is beloved not just because of it's ease of use or the way it looks. It takes vibrators to a new level by adding in suction power for additional stimulation. If you prefer your orgasms to come from external vibrations instead of penetration, you'll have a small but mighty toy in the palm of your hand with this one.
Conclusion
There's nothing wrong with the older, more traditional style of vibrators. They work well for a lot of people. But for the adventurous person or couple who wants to get orgasms in a new way with a new kind of toy, you've got more options than ever before. You're not stuck with the vibrator your mom used – or your dad, if he was particularly enlightened. You can do something different and find what works for your body.
Do you have a favorite vibrator that you use alone or with your partner? Does it look like a penis or have you tried something new? Share with us in the comments below!