Have you found the perfect sex toy for you but want to make your purchase as discreet as possible? Well, now you can, at Jack & Jill Adult. You can officially use Bitcoin to make your online shopping as anonymous as possible. Here's what you need to know to start buying your favorite sex toys from our store today.
You can use four primary methods to get Bitcoin: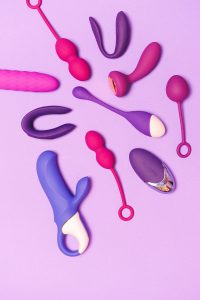 Mining – You can only be successful using this method if you have massive infrastructure and hardware to manage the load.
Earning – Some cryptocurrency companies pay in these currencies. This is the best way to earn Bitcoin.
Exchanging – Much like using cash, you swap Bitcoin for goods or services.
Buying – You can purchase Bitcoin, and now there is a way to do it anonymously.
How to Purchase Bitcoin
You can purchase Bitcoin anonymously in two ways. First, you can try to find and use a Bitcoin ATM. It's one of the most discreet ways to purchase anything. Simply put the cash value into the machine, and you will get your cryptocurrency. You can then use that currency on our website after browsing through our extensive catalog. The second option is to try doing a cash deal with a Bitcoin dealer in person. The transaction will be completely anonymous and discreet.
You can use a few methods for purchasing Bitcoin anonymously online. Using a P2P exchange is the best way to keep your transactions discreet. You can use a range of payment options, and only the seller receives your details. If you want complete anonymity, simply set up an account in a different name.
How to Use Bitcoin
The procedure for paying with Bitcoin is relatively straightforward. When you are ready to check out, the online store will display Bitcoin payment options like a QR Code, a link to sign in to your cryptocurrency wallet, or a Bitcoin address. You won't have to provide any personal details. Keep in mind that you will give your physical address if goods need to be delivered to your home.
Depending on which option you use, you simply follow the payment instructions, and wham, bam, thank you, ma'am, you're done with your order. You can sit back and await your package of pleasure.
Jack & Jill Adult now accepts Bitcoin to make your purchases more discreet than ever. For more information, contact us on 1-800-307-9531 or send us an email to [email protected]. We'll be happy to answer any of your questions.