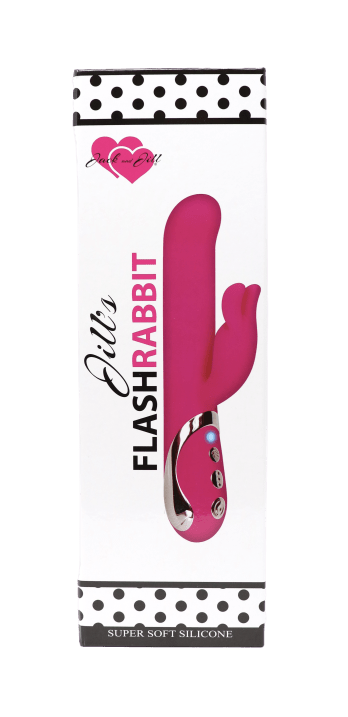 At Jack and Jill Adult, we consider ourselves experts in helping our customers get off. We hope you'll forgive us for throwing aby subtlety out the window and coming straight to the point. Whether it's the act of self-love or taking things to the next level with your partner, we have the motive and means to give you the opportunity to make things extra special. If you're familiar with us, then you already know that our products and service is top-tier as we take the satisfaction of your libido quite seriously. But now we're taking half off selected items. This means you can take it all off before getting off. 
Half the Price, Double the Pleasure 
While our inventory is tailor made for the pleasure seeking (and consenting) adult, these deals will only be for a limited time, so act now!
Jackie Love Rechargeable Bullet – Discretion is practiced by those who don't want their private vices and pleasures out in the open. Luckily, the Jackie Love Rechargeable Bullet is as easy to hide as a compact and packs the same punch as some of the larger items in our store. Available in black, teal, purple, and pink. (Was $119.99 now $64.99)
Adam's Stroker Trio – While dildos and vibrators account for many of the sex toys currently on the market, there are still plenty of toys for boys to play with. This trio of strokers is perfect for the gentlemen who needs to relieve some pent-up frustration. Simulating all three points of entry, it's up to you how happy your ending really is. (Was $24.98 now $12.49)
Jill's Lil Bullet – One of the best deals we're offering, the Lil Bullet offers a winning combination of discretion and low price. Take it wherever you want…no one has to know. (Was $34.99 now $17.50)
Jill's Handy Rabbit – Perfect for those times when you need to love yourself. You don't need to be a magician to pull this rabbit out of a hat, but it will make those urges conveniently disappear. (Was $129.99 now $66.99)
Free Shipping and Discretion 
Jack and Jill Adult understands that what happens in the bedroom should only be known by the participants. We ship with complete discretion. To show our appreciation for you, we offer free shipping on orders over $60. For more sex toy deals, a complete inventory of what we offer, and more tantalizing tidbits of information like this one, visit jackandjilladult.com