Butt plugs can be a great toy to have in the bedroom, but for many people, one is enough. Yet this does bring up the question of whether or not there is any benefit to owning multiple butt plugs. To answer that question it is important to be highly informed on the many butt plug choices. It also helps if you determine how big of a role you want them to play in your sex life, whether you are single or in a relationship.
Vibrating Butt Plugs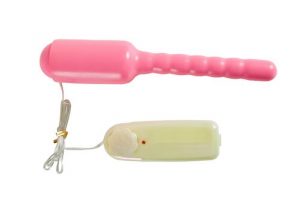 Chances are that if your vibrator is your favorite sex toy, you'll want to own a vibrating butt plug. If anal sex turns you on as much as your vibrator does this is a perfect way to combine the two. In this case, you may be satisfied with one butt plug. You'll find that one is all you need if it gives you enough satisfaction in the bedroom.
Butt Plugs With Ridges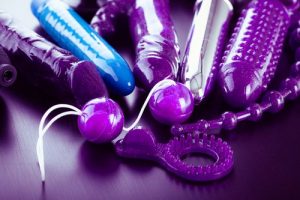 If friction relaxes your body and turns you on you may find yourself wanting to own a butt plug with ridges. Just the process of putting in and taking out this type of butt plug may be enough to get you off, or it may put you more in the mood for sex with yourself or a partner. Having a butt plug with ridges is great if you do have a lover but tend to get horny when they are not around or are not available to engage in sexual activity with you.
Small Decorated Butt Plugs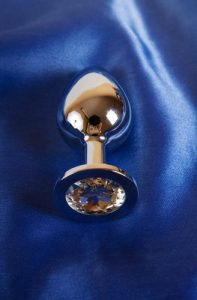 Decorated butt plugs are small enough that you can discreetly wear them for hours at a time. If you are prone to participating in orgies and/or sex parties, a small decorated butt plug can enhance your experience. This is one you may not have much use for if you prefer to keep your sexual predilections private.
Butt Plug Use By Gender
Whether you are male or female, chances are since you are reading this you have used a butt plug at least once. The reason you use one may help determine whether or not you need multiple butt plugs or if one will suffice.
If you are male you probably use butt plugs because they can massage your prostate and this feels good. But unless you go through butt plugs like most people go through underwear, one will probably be enough to satisfy your needs.
You will most likely notice that when you use a butt plug it stimulates your anal muscles and gives you much stronger climaxes than you may be used to. This applies to masturbation as well as engaging in sexual intercourse with your partner.
If are you female you greatly benefit from the use of butt plugs in relation to your vagina. That is because it puts extra pressure on your vaginal wall. It can also highly enhance your oral sex experiences. The increase in pressure during an oral climax is one any woman can appreciate. The nerve endings surrounding your anus will experience stimulation that might not happen otherwise.
Anytime you use a butt plug while engaged in sexual activity with your man, he will benefit from the tightness it adds to your vagina, giving both of you a much more satisfying experience. It also turns up the heat in the bedroom when you give him a blow job while he's wearing a butt plug.
The Best Sex Toys
Many people would agree that butt plugs are the best sex toys ever. Of all the adult toys you could have in your collection, butt plugs are among the easiest used. They are by far the most discreet and you may find yourself wanting to wear them as often as you can. If this is the case, there is nothing wrong with having a collection of butt plugs. The more pleasure you and your partner get out of them the more your interest in using them will grow.
Being reliant on butt plugs are your sex toy of choice is something that requires you to practice proper hygiene practices. If you don't have the time or desire to keep your sex toys clean as well, then butt plugs are not the best choice.
Butt plugs are often chosen as the number one sex toy to prepare a partner for anal penetration. This is one of the reasons why a growing number of singles and couples would name butt plugs as the best sex toy ever.
Conclusion
If you or your partner wants to try anal, experimenting with a few different butt plugs can be an exciting new activity. Afterward, you may find that you want to keep using multiple butt plugs, may choose one over all of the others or may choose not to use them anymore. Only you can determine the number of butt plugs you want to use, and there is nothing wrong with either sticking to one or using a few different types.