At Jack and Jill Adult, we know that sometimes nothing feels better than getting a little down and dirty with ourselves. Masturbating is the most fun way to spend time with yourself, exploring your body and finding all those pleasure spots that make you scream. Plus, it can improve your sex life, and here's how.
1. Opens You Up to Experimentation
Trying out new things in the bedroom can feel scary, especially if they push you outside your comfort zone. Solo exploration can help you discover your threshold and see if you'd like to incorporate a new sex toy or position into your relationship.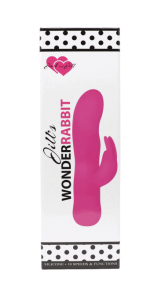 Maybe your partner wants to try anal, but you feel afraid. You can try experimenting with an anal trainer kit to get used to the sensations. You might even find you enjoy your orgasm a little more with a butt plug. 
2. Improves Communication
When it comes to sex with your partner, you'll have an easier time expressing yourself if you masturbate regularly. Why? Knowing your body gives your greater confidence to ask for what you need. It's not about putting your partner down but rather expressing what you've discovered about yourself and asking to explore it together with openness and curiosity.
Starting with an observation of their sexual skills is a good way to start the conversation if you're feeling nervous. Comment on how much you love the way they do a certain thing, then ask if you could try doing it differently because of your needs and their skills in that area. Remember to create a safe space for your partner to express their sexual needs, too.
3. Learn About Yourself
Masturbating helps you build a deep connection with your body. You learn all about your most erogenous spots and what stimuli work best for you. Knowing yourself improves your sex life because you are aware of your wants and needs.
It's the best thing you and your partner can do for each other. You can help each other climax in ways you never thought possible simply by understanding the way your sexual body operates. Try using some of the couple's toys we have on offer.
4. Boost Your Erotic Confidence
Masturbating is one of the best ways to boost sexual confidence. Learning that it's okay to pleasure yourself despite the signal from a society that it does not will help you build confidence in your sexuality.
Explore your body without fear of judgment while alone and carry that knowledge with you into any sexual partnership with confidence. You'll learn to love your body and respectfully communicate your needs.
Masturbating can improve your sex life, and we at Jack and Jill Adult can help you improve yours. We have everything you need to get yourself off and have fun in the bedroom. Check out our catalog or contact us for more information about what we have an offer.