Not every lube is perfect for every sexual or sensual moment in your life. But, thanks to ID Lubricant, you can have the perfect lubricant every time you want to get naked and sexy — alone or with a partner.
Don't believe us? Check out just a few of the different types of lube from ID Lubricants, and you'll be adding to your slippery collection in no time.
ID Glide
ID Glide is the lube that started it all. ID Lubricant spent so much time perfecting their water-based formula that it's certified as an FDA 510k medical device — meaning doctors can use it, too! And if you've ever been in stirrups or had a doctor tell you to bend over, you know how important lube can be.
As a water-based lubricant, ID Glide can be used in any sexy situation — with sex toys, during penetrative sex, while you masturbate. If it dries up while you're getting busy, you only need a drop of water or a little saliva to reactivate it. It's safe for condoms, too.
ID Pleasure
When you're looking to add sensations, the right lube can make all the difference. ID Pleasure takes the perfected formula of ID Glide and adds ginkgo biloba and red clover. What does that mean for you? You get an extra tingling stimulation that your partner or toy just can't provide. Because it's water-based, you can use it in any situation and with any product — condoms, sex toys, and body parts. Start with a small amount at first and add more as needed.
ID Silk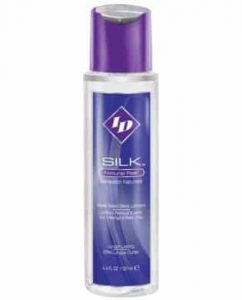 What makes water-based lubes so popular is their versatility and that they don't leave behind a mess like a silicone-based lube. But they can dry up, wear off, and not be thick enough when you need it. ID Silk is a hybrid lubricant that takes the best of both water and silicone and combines them into one. You get a slippery smooth lubricant that lasts longer and doesn't feel sticky when it dries. It's pure…silk.
ID Sensation
When you're getting busy, what do you feel? Heat, right? What if you could add even more heat to the same moment? If that sounds fun, you should try ID Sensation. This gentle-warming lubricant turns the heat up on your most sensual moments. Add in a sex toy, and you might set the whole bed on fire!
ID Backslide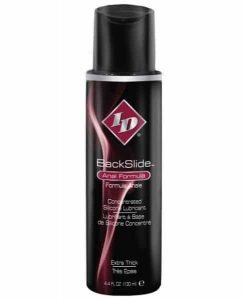 Not all anal lubricants are created equal. Some are no different than every other lube you've used. ID Backslide is different. Why? Because ID Lubricant knows that anal isn't like any other form of sexual play. Without the right lube, it can hurt and even lead to injuries. That's why they spent two years perfecting their anal lube. It's extra thick, and the special formula creates a natural muscle relaxation without desensitizing you completely. You get a wetter, better anal experience.
ID Frutopia
No lubricant collection would be complete without flavored lube and ID Frutopia gives you exactly what you need. Your flavor — and your partner's — is natural. But there's nothing wrong with wanting to add something sweet to the mix. The sweetness is real, and so are the ingredients. ID Frutopia is made using natural flavors, real sweetener, and no artificial coloring. You won't have to wonder what you're licking off your partner's body…it's frutopia.
ID Condoms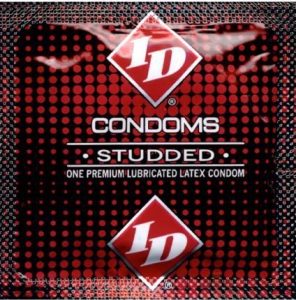 ID Lubricant isn't just in the business of making you slippery, smooth, and sweet. They also want you to protect yourself and your partner with added sensation. That's why they offer ID Condoms — studded, thin, or extra large. When you need to slide in with ease, lube only gets you so far. The right condom will take you the rest of the way.
Conclusion
Want to try ID Lubricant? With any purchase you make at Jack and Jill Adult, you'll receive a free gift of lube and condoms from ID Lubricant. From vibrators to masturbators, every sex toy feels better with the right lube.
Have you used ID Lube before? What do you think of it? Let us know down in the comments!