Ever driven past an adult toy shop in town and wondered, "Who shops there?" You'd be surprised at the people who come in and out of those doors each day. People a lot like you — curious people who enjoy sex and are curious about trying new things.
It's normal to be nervous about shopping at a sex toy store for the first time. Most people aren't sure what to expect. When you're ready to stop by and look around, here's what you can do to stop being so nervous and enjoy the experience.
Bring Someone With You
If you're in a relationship, you may want to bring your partner — especially if you've been talking about trying new things together. That way you can look at sex toys and chat about what you like or want. Going to a sex toy store with someone you're having sex with can give the trip "purpose" and if that makes you less nervous, that's good, too.
But if you're single, feel free to bring an open-minded friend with you, especially if they shop at local sex toy stores regularly. It'll be like bringing your own guide who can answer your questions and make you feel less alone. While good stores are filled with friendly staff to answer your questions, we understand that you might feel more comfortable chatting with a bestie first.
Check Online First
Some people want to walk in and browse, window shopping for their next bit of sexy fun. They wander among the aisles, looking for whatever piques their interest. But when you're new, the selection in the store can be daunting and overwhelming. There are so many things to look at that you might not know where to begin.
Do a bit of browsing online first to get an idea of what kind of sex toys you might be interested in. That way when you do walk in, you can get pointed in the right direction and focus on what you're most interested in. Are you going for vibrators, lingerie, dildos, something kinky? There's no right answer, but having an idea ahead of time can help ease your nerves.
Ask Questions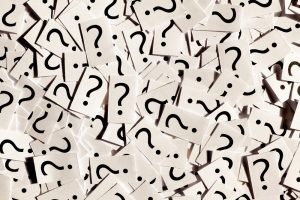 Long-time staff at a sex toy store have likely heard every question you can think of — and seen even more. You can't really shock them with your questions, so ask away. They can help you find the kind of stimulation you like best from a vibrator or the right size dildo based on your preferences. And if you're not sure how a product is used or what it's supposed to do, ask!
Feel free to ask to touch a sex toy or for a mini-demonstration. Don't get weirded out — you're only holding it in your hand. Let the staff take it out of the package and hand it to you. Never just open a package while you're in the store. When you're done, hand it back to the salesperson so they can make sure it gets back into the package properly. Unless of course you decide to buy it, and then make sure you get extra batteries or some lube if needed.
Everyone Has a First Time
Feeling like the ground should open under your feet and swallow you up? Worried you'll see someone you know? Everyone has a first time shopping in a sex toy store, so you're definitely not alone. Feeling a little nervous is fairly typical, especially since we live in a world that makes sex and pleasure so taboo.
If you do see someone you know, don't panic. They likely don't want the whole world to know you found them shopping for a new sex toy, either. But the odds are slim that you'll see someone you know. Shopping at a sex toy store isn't like shopping at a big box store or going to the mall.
Conclusion
It says a lot about how society views sex and sex toys that people don't walk into a store and browse like you can anywhere else. But you really can! Sex toy stores are safe spaces to check out different sex toys, ask questions, and learn something new. The best stores are welcoming, inviting, and judgement-free. When you shop at a Jack and Jill location, we're always happy to see you and can't wait to help you find your next favorite sex toy!
Let everyone know they can shop at an adult store, too! Share our infographic below!