People who are just starting to explore kink and BDSM are often put off by the perceived cost of entry. It's true – kink gear can be seriously expensive! Who among us has not lusted after a custom built spanking bench or a vintage violet wand or a $300 bespoke flogger at some point? However, you don't have to spend a fortune to get started.
It's also worth noting that owning expensive toys doesn't make someone a good, safe, or ethical player. The "owns $2000 toybag, but doesn't know how to swing a flogger" Dom archetype is infamous for a reason!
The best way to approach acquiring gear when you're just starting out is to think of kink as a new hobby. If you'd just taken up something for the first time, you wouldn't spend thousands of dollars on the most high-end equipment straight away, would you?
Therefore, I recommend starting out with some solid but affordable basics. You can always save up to splash out on some luxury gear later if you wish. With that said, let's have a look at how you can create a basic play bag for less than $150 with Jack & Jill Adult's comprehensive kink and fetish range.
These are my recommendations, but feel free to swap out anything that doesn't appeal to you.
Blindfold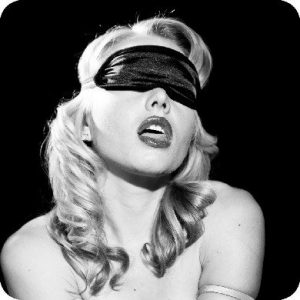 Sensory deprivation is an inexpensive way to add an extra frisson of mystery and excitement to your play. Being deprived of one sense can heighten the others, too.
Our pick: Sex & Mischief Satin Blindfold, $6.94
Impact Toys
Impact play is one of the first things many people start within kink. However, all impact toys are not created equal! For example, single tail whips are very dangerous if you don't know what you're doing and best left to the experts.
I recommend starting out with one "thuddy" implement, and one "stingy" implement.
Our picks: Pleasur 15" flogger, $24, and Rouge Leather Riding Crop, $21
Restraints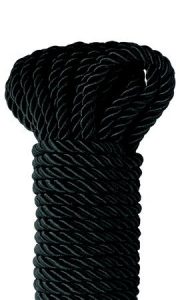 Have you ever wanted to tie your partner up or cuff them to the bed? A set of restraints is a great addition to your play bag and can be used in all kinds of scenes. Rope is particularly versatile. It can be an accessory or the basis of a whole scene by itself.
Our picks: Fetish Fantasy Deluxe Silk Rope, $14, and Lux Fetish Leatherette Cuffs, $20.
Safety note: this rope is not safe for suspension. (And you should only start doing suspension when you're an experienced bondage top and have had tuition from an expert!)
Vibrator
Vibrators are fantastic for any type of body – they're not just for vulvas and clits! Therefore, if you invest in one sex toy, I recommend getting a vibrator. Make sure you choose one that is made of a body-safe material like silicone or ABS plastic. Avoid jelly, TPE, PVC, and rubber. Wands are fantastic, but a good one is expensive. A powerful bullet vibrator is a versatile and portable option.
Our pick: Blush Estelle Bullet, $22.33
Clamps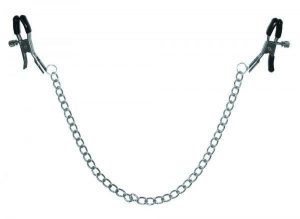 Clamps are inexpensive, fun, and pretty safe. They're also versatile – you can use them on the labia and/or scrotum as well as the nipples, as long as you're careful.
The best thing about clamps? If you leave them on for ten minutes or so, they hurt more coming off than they do going on!
Our pick: Sex and Mischief Chained Nipple Clamps, $10.88 
Sensation Play Toys
Sensation play might sound soft and fluffy, but it doesn't have to be! It can actually be pretty intense if you wish. It can involve pain play, but doesn't have to. Sensation play can encompass a wide variety of different types of sensation, so have fun and get creative!
Pro tip: sensation play pairs super well with restraint.
Our picks: Master Series Odax Sensation Wheel, $17.34, and Make Me Melt Warm Drip Candles, $11
Total cost for our suggested beginners' kit: $147.49
Remember: this list is meant to be a suggested list, not rigid or prescriptive. Perhaps one particular area of play interests you more than another. If so, adapt your shopping list accordingly.
Conclusion
Your skills and attitude to play are far more important than the toys you own. As a friend of mine is fond of saying, you can do amazing kink with nothing but your hands and your imagination. So take the time to learn as much as you can, practice, communicate with your partner(s), and grow as a kinkster.
What's in your BDSM play bag? Will you add any of these items to it? Let us know in the comments below!