You may already know about prostate massage and how good it feels when you add a bit of sexy stimulation. But you can always make what feels nice feel amazing. After you've lubed up, tapped that p-spot, and gotten off, consider other ways to play with prostate massage. With a few extra tricks, you might be shocked at how good you can make yourself feel.
Add a Prostate Massager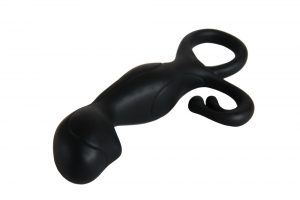 Most people start with a finger, either in an external or internal prostate massage. Sometimes it's your hand and sometimes it's your partner's hand. Not everyone wants to put their finger up their butt, though. You can skip all of that with a good sex toy. Depending on the type of prostate massager you try, you can feel any number of new sensations.
Prostate massagers can vibrate and pulsate with multiple settings to try. Most have a small bent tip to make entry easier, but some are thick and wide if you really enjoy anal penetration. You can also try a more manual type of prostate massager. It doesn't vibrate, but instead you move it back and forth yourself as slow or fast or hard or soft as you like.
Play with Two Sex Toys
Want to make your orgasms and pleasure even more powerful? Play with two sex toys at once. In this scenario, one is definitely a prostate massager. Pick your preferred style – vibrator or not. Before you begin to play, choose a second toy to turn the stimulation up to a completely new level.
Wear a penis ring while you masturbate with your hand.

Use a masturbator

 or Fleshlight and stroke yourself off.

Get kinky with nipple clamps and add a different kind of stimulation.
Edge Yourself
If you ever want to give yourself more powerful orgasms, tease yourself a bit. A lot of guys go for the quick wank just to get off, but there's another way. Edging yourself forces you to slow down and take your time. It might not be easy, but it will definitely be worth it.
Insert your prostate massager, and if it's a vibrator, turn it up to a pleasant setting that won't get you off right away but still feels good. Use another toy or your hand to stroke your shaft until you get right to the edge of an orgasm. Now stop. Take a breath and calm down a bit. Then start again. Every time you get close to coming, stop. Play this game until you can't stand it anymore. Once you finally orgasm, it will be explosive.
Play With a Partner
You have all kinds of ways to try prostate massage with a partner. How you play depends on what you both enjoy, and what your partner is willing to do with you. You can do this with sex toys or not, so have fun with it.
Use a prostate massager while your partner gives you a blowjob.

Ask your partner to give you a handjob and slip a finger in the back while they do it.

Masturbate side by side with your partner

, and both of you can use your favorite sex toys.

Use a prostate massager during a kinky scene while your partner dominates you. They can edge you, deny your the orgasm, or even force your orgasms.
Try for Multiple Orgasms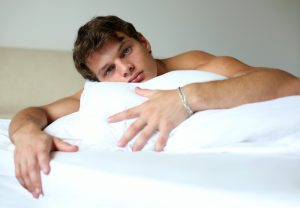 Prostate massage is one of the few ways people with a penis can experience multiple orgasms. The refractory period doesn't change. You're only going to ejaculate as often as you normally do. But with the right stimulation, you can have all the sensations an orgasm without coming all over the place.
This one will take a bit of experimentation unless you already know exactly how to use your prostate to get you off. Instead of stopping the stimulation after you jizz all over the place, keep going. You may just want to tap your p-spot with or without stroking your shaft, depending on what feels good to you. As long as it's pleasurable, you don't have to stop because you've ejaculated. Keep going and find out how many times you can come.
Conclusion
Pleasure comes in multiple forms. With a bit of creativity and a willingness to try new things, you can take your prostate massage fun to a whole new level. Instead of a fingertip up your butt, add a sex toy or two, get your partner in on the fun, or play with your orgasms a bit. When it's just you and your rod (and your prostate), there's nothing you can't do, as long as you're willing to try.
Have you ever tried prostate massage? What did you think of it? Let us know down in the comments!