Let's get one thing straight from the very beginning. There is nothing wrong with having, playing with, and enjoying sex toys. They have a very real place in any active and healthy sex life — as long as you enjoy using them.
But that doesn't mean you want your roommate or your kids finding your favorite vibrator or masturbator either. (Tip: If you're hiding them from your partner or spouse, that's something different, and we're not relationship coaches.)
Here's how to enjoy your favorite sex toys without getting caught in the act or called out because someone got nosy and snooped around.
Buy Smaller or Quieter Sex Toys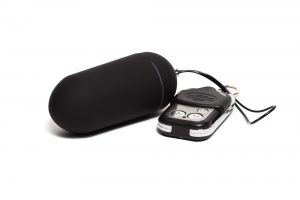 If sharing walls or nosy roommates are a concern, you may need to choose smaller, quieter sex toys. At least until you don't have to share the space anymore. A big, noisy body massager can be really satisfying for those who enjoy them, but they can also sound like a jackhammer coming from your bedroom.
Bullet vibrators are a great alternative to the bigger, noisier vibrators. You may need to research a few (and read plenty of reviews) to find the kind of power you crave. If you have a penis, you're not left out. Many strokers and sleeves are about the size of a beer can, and basic penis rings don't make a sound. If it's you that's loud, we recommend listening to your favorite playlist at full blast while you masturbate.
Choose Sex Toys that Don't Look Obvious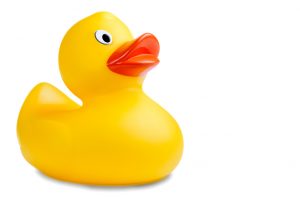 Some sex toys practically have "Stick it in!" written all over it, but not every sex toy is that obvious. If your big fear is that your stash will be found or that you'll forget to put something away, look for toys that don't look like sex toys. Sex toy makers have gotten really creative over the years so there are more options than you might realize.
Glass dildos and anal plugs are really good for this. Most of them look like works of art. If you're into vibrators, check out the Sona Cruise by LELO or the Womanizer. Someone might not know what they are, but "vibrator" likely won't be their first thought (unless they're using one too). And, for the record, the Original Magic Wand was originally marketed as a personal massager for sore muscles — if you ever need a cover story.
Try Wearables or Insertables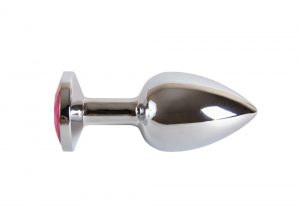 You're already hiding your sex toys, or they don't look obvious. Maybe the problem is when you want to use a sex toy. You don't want to get caught, or get any awkward questions later. Depending on the stimulation you like best, it might be time to try out a sex toy that you can wear or insert. You will need access to a private space like a bathroom or bedroom when you're ready to take it out, but no one will have any idea what you're doing in there.
Vibrating panties use a bullet vibe to stimulate the clitoris.

Ben wa balls

, vibrating or otherwise, stimulate your body and keep you in a constant state of arousal.

Butt plugs

, when comfortable, can be enjoyed nearly anywhere. Just make sure you re-apply lube as needed and don't keep it in too long.
Put Your Sex Toys Away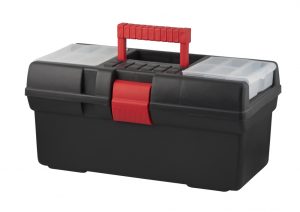 The absolute easiest way to hide your sex toys is to put them away when you're done using them. Clean them first, so they're ready to use when you are. Then put them in their dust bag. You can store clean sex toys in a drawer, a plastic bin, or wherever you have space in your room. Try a lockable box or a fun purple Joyboxx. But in a pinch, you can use a toolbox, a storage bin, anything that keeps prying eyes away.
Note: Don't store jelly, rubber, CyberSkin, PureSkin, or other soft materials together. They can have a bad reaction and degrade over time. You can store silicone sex toys together. Ignore the myth that says you can't.
Conclusion
How you enjoy getting off is up to you. Buying all the sex toys you love most increases your collection and your pleasure. In a perfect world, no one would care what you do in the privacy of your own room and bed. But sometimes we have to deal with people who snoop, nosy busy-bodies, kids who get curious, and loud sex toys. When you've got to keep your masturbation habits quiet and discreet, going stealth with your adult toys helps. Here are some favs from us here at Jack and Jill.
Know someone who keeps getting caught with their sex toys? Share this infographic with them!