Blowjobs shouldn't be mandatory in a relationship just because one of you has a penis. It's something meant for sexual pleasure, not something to coerce or guilt a partner into doing. That being said, if you want to give your partner a mind-blowing orgasm or just enhance your oral sex game, we have a few tips to help you give better blowjobs.
Talk About It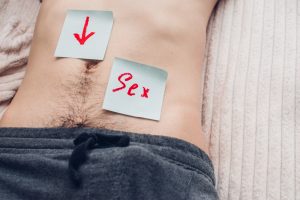 Too many partners assume there's one way to give head. Not at all true. Everyone enjoys something different. Don't assume that what worked for a previous partner will work now. When you ask your partner to tell you what they like or ask questions like, "Do you like this?" you practically guarantee they'll have a better experience. You will, too, because you'll be less worried that you're doing it wrong. Communication is key to sexual pleasure, whether you talk about it before, during, or after.
Slow Down
"Job" might be in the description, but when you go at the D like you're trying to get something unpleasant over with, no one has a good time. If you don't enjoy it, don't do it. But if you just think it's something you're supposed to do fast, slow down! Take your time and explore what your tongue can do on your partner's penis. You might find you enjoy it more, too, when you take your time. Focusing on the moment with each other will make it better for both of you.
Use Your Hands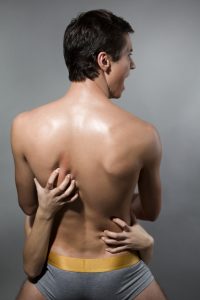 It's easy to get caught up in tongue action and what your lips are doing. But your hands are invited to the party, too. This is especially true if your partner has a long or thick penis. Plus, you also add sensations to parts of his body that might not always get a lot of attention, especially his testicles or perineum. By letting your fingers do a bit of walking and talking, you've already improved your blowjob skills.
Add a Sex Toy
Of course we had to mention adding a sex toy, right? You have a lot of options for this one, and it's all about mutual pleasure.
A penis ring keeps him harder and makes his orgasm more intense.
Adding a butt plug provides competing sensations so the pleasure comes (pun intended) from multiple directions.
Using a finger vibrator or other small vibe can increase the stimulation so that your tongue doesn't have to do all the work by itself. Plus as your hands wander, you increase his pleasure.
Worry Less About Deep Throating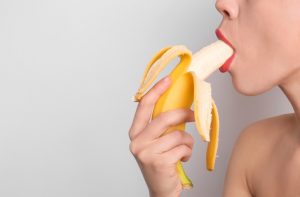 Too many people think deep throating is the only thing that matters in blowjobs. Sure, there's an esthetic that's sexy, and it might make you both feel accomplished to do it. But in terms of pure sensation, a penis can't tell the difference between the back of a throat and the inside of your cheek. And if you're using other sensations — hands and sex toys — the back of your throat won't be missed. That being said, if gagging on the D turns you both on, don't let us stand in your way. Just remember, it's not mandatory for a good BJ.
Get Into It
There's something to be said for enthusiasm. We said it at the top, and we'll say it again — don't feel obligated to provide oral sex for a partner. But if you choose to do it, get into it. Moan around their penis. Let yourself drool all over them. Use your hands and your entire body. Knowing that you want to be in this position with your partner will likely turn them on even more, make them harder than ever, and keep them interested even if your tongue game needs a little more practice.
Conclusion
If a lack of practice or an insecurity about technique keeps you from giving your partner head as often as you'd both like, try these tips. And remember, your willingness to try is enough for most people. We all just want to be wanted and to experience pleasure provided by a willing partner. Your technique will improve over time, especially if you remember the first tip. But what will always be remembered is the mutual pleasure you both feel from the moment.
Do you have tips on giving a blowjob? Let us know in the comments below!