Adult toys can be just as fun as toys for children. If you're looking to get self served you'll need to know which sex toys to use. The ones that are the best at giving you an orgasm all on their own are your ideal choices.
Think Outside The Box
Sure, there are plenty of adult sex toys that can help you enjoy a night alone. But if you want to think outside the box, consider using items that may not be toys of any kind, but can still get you off. Two great examples of this are a toothbrush and a game console controller, since the controllers are designed to vibrate during play.
Anal Beads and Vibrators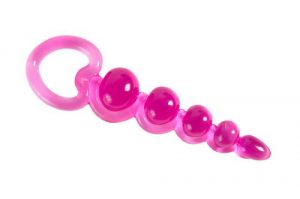 Anal beads can make solo sex amazing if you know how to use them. Make sure you have some lubricating jelly on hand for a more comfortable experience. As long as you use the jelly on yourself and your anal beads the experience should be one that turns you on all by itself. Depending on the type of beads you use you'll want to have the appropriate lube. If your anal beads are made of silicone, you want to stay away from lubricants that contain the ingredient.
You will also need to keep your lube handy if you plan on using an anal vibrator. The orgasms you will experience when using one may be stronger than you are used to, but they are great at causing a lot of sensation in very little time.
Thrusting vibrators are designed to help you stay single and independent since they can simulate sexual intercourse even when you are alone. This type of vibrator moves the exact opposite way of a typical vibrator. Its up and down movements are an incredibly realistic substitute for the real thing.
Even better is the thrusting sex machine. This is one toy that can be used a few different ways and gives you lots of options for pleasuring yourself. At the end of the machine that does the thrusting, most models have a rod attached. The rod can actually be used as a sex toy on its own.
Solo Sex Toys For Him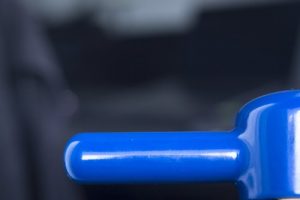 Solo sex can bring a man as much pleasure as it can bring a woman. The best solo sex toys for him include a vibrating penis ring and a fleshlight. There are so many choices in penis rings, but each one is great at helping delay impending orgasms. A penis ring may be the best way to prolong solo sex for as long as possible.
The beauty of using a fleshlight for solo sex is that it can be as satisfying as having sex with a partner. It provides as much excitement and enjoyment as the rabbit gives women. A prostate massager is just as good at getting any man off. This is because it hits three key body parts and stimulates all of them. There are even models of prostate massagers that are waterproof, making masturbating in the shower a discreet activity. This is one sex toy that is a great choice if you don't have a lot of experience with them.
You may find that a massager toy doesn't do enough to get you excited. In that case, you may have better luck with a vibrating dildo or other similar toys. Many men have reported that the use of a vibrating dildo helped them achieve a prostate orgasm. This is one type of orgasm that a lot of men have trouble reaching, but choosing just the right solo sex toy could change all of that.
Real Dolls
The single life doesn't have to be a lonely one, much less a sexless one, thanks to the creation of real sex dolls. These anatomically correct silicone dolls make it easy to be with a woman without having one in your bed. Everything from their skin to their hair feels real and you'll swear you have a woman lying in bed next to you. Real dolls can be customized to look like a woman you know. Even without owning a customized doll you will find that real dolls let you have all the fun that sexual activity can bring you.
Beaded Masturbator
For the most satisfying solo sex, a beaded masturbator is the way to go. Its ribbed just as certain brands of condoms are and it caresses the shaft of the penis. This is one solo sex toy you should be sure to use water based lubrication with, as opposed to silicone based lube. The masturbator has metallic beads that makes using an experience so intense you'll want to keep repeating it. You may need to use this in conjunction with another solo sex toy, since you can't use a beaded masturbator until your penis has become erect.
Have you tried any of these toys before? Comment below and share your thoughts!