One person's kink is another person's average sexual experience which means whatever you consider kinky, it is. That being said, using a dildo in a new way to make it more exciting and fun can be, literally, anything you want it to be. If you're a little bored with the same kind of penetrative sex or masturbation play, here are a few ideas to kink up how you play with dildos.
Genital Worship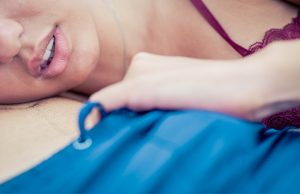 You don't have to be a submissive to love licking and sucking a penis. In fact, you don't have to have a partner or a partner with their own penis to enjoy worshipping it. What does it mean to worship and how do you do it with a dildo? Show that silicone dong (or the person wearing it) how much you love it without saying a word. Lick, slurp, suck, and lavish all of your oral attention on the dildo. Pretend you're making sexy eye contact with a fantasy partner or do it for real if your partner is holding or wearing the dildo.
Since this is a toy, you can get a little rough or be as gentle as you'd like.  If you enjoy using your teeth, this is one of the few times they're allowed. With a dildo, you can make it part of your genital worship fantasy or if your partner's wearing a strap-on, show them how devoted you are to their sex toy appendage. Do it on your knees or while bent over their groin on the bed, couch, or anywhere else. All that matters is that you (and possibly your partner) enjoy every second of it.
Practice Your Deep Throating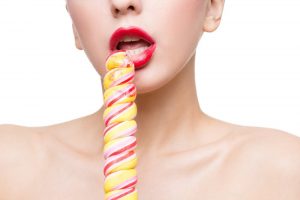 Deep throating isn't for everyone. If you've got a strong gag reflex or you just don't like it, don't force yourself. But for anyone who wants to experience the feeling of having your throat stuffed full of dong, you don't always need the real thing to do it. With the right dildo, you can choke and gag yourself to your kinky heart's delight.
Unless you're already experienced with deep throating, it's a good idea to start with a smaller dildo. Relax your throat and breathe through your nose. Do your best to drop your tongue to the floor of your mouth. For most people, the gag reflex is triggered when something touches the back of your tongue. Practice long enough, and you'll be able to practically swallow a dildo or a real live penis. And if you love to make yourself a drooling mess, push yourself a little farther each time.
Fisting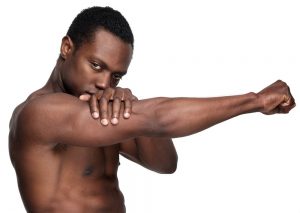 If you are brand new to fisting, a giant dildo isn't the place to start. Start with a few fingers – on a real hand that can adjust and move to fit your body – and work your way up. But if you've experienced fisting – or you've practiced on yourself first – and don't have a partner able or willing to fist your vagina or anus, a dildo can be a good replacement.
Belladonna offers two types of fisting dildos, one that's a full fist, and the other with the fingers brought together in a point, typical for newer fisting experiences or those with smaller bodies. Make sure you use plenty of lubricant. Since you're using a dildo, you need to use the right kind for the material of your fake fist. Silicone dildos require a water-based lubricant so you don't accidentally damage your toy. Take your time, add more lube as you go, and enjoy the experience of letting your fisting dildo so the work.
Fake a Threesome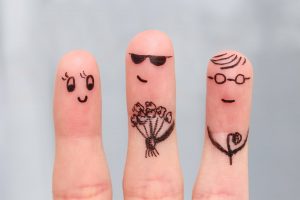 Of course, any threesome with people who don't have a penis can incorporate penetration with a strap-on dildo. In this case, maybe you have a partner with a penis, and you want to add a second penis to the fun but haven't found the right person to invite. Maybe you may want the fantasy of a threesome but not the reality of another living, breathing human in your relationship. A dildo is perfect for this kind of play.
Your "third" can be pure fantasy which means you're able to pick the penis of your dreams. How big do you want it to be? Curved or veiny? Does skin tone matter? Look for one with a suction cup base so you can mount it to nearly any flat surface, and you'll get the added fantasy of a spit-roast moment – penetration in your anus or vagina and another down your throat. Even better if you're ready to keep going but your partner needs a break, your dildo never gets tired.
Conclusion
When you get kinky with your dildo toys, you get to make up the entire story in your mind. Are you being ravished and "taken" by a forceful person? Will you "tease" the fantasy person behind the sex toy in your mouth or hand? Whether you add a dildo to an existing relationship or enjoy an extra bit of fantasy during solo sex, how you choose to get kinky and have fun is up to you. All that matters is that you have a good time.
Have you ever gotten kinky with a dildo? How do you like to play? Let us know in the comments below!