Vibrators have a long history of bringing pleasure to the people who use them. Whether you like the long, slow burn of a building orgasm or you like them ripped out of you hard and fast, a vibrator gets the job done. But there's more than one way to get off with your favorite vibrator.
If you've got a kinky side or you just want to find new ways to enjoy your vibe, we've got a few tips for you!
Communication and Consent
First things first, if you want to get kinky with your partner, you're going to need two things — communication and consent. While there are a lot of kinky things you can do while you masturbate solo, the kinky fun that involves your partner means you need their cooperation. Talk about what you want to do and experience and only do the things you're both comfortable with.
Okay, let's get into the fun and kinky part!
Let Your Partner Have Control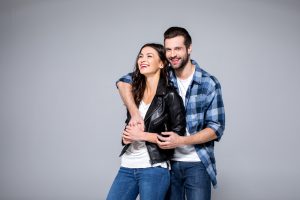 You can buy a vibrator that works from a mobile app, like We-Vibe, and your partner can control the vibrations from their phone. Or you can let them hold your vibrator against your body. Either way, letting your partner drive creates new sensations for you. Even if you've been together forever, your partner won't hold your vibrator at the same angle or choose the same settings. If you're willing, they can tease you with these new sensations until you're begging for more.
Forced Orgasms
Forced orgasms are something you can do with a partner (see above) or with yourself. If you tend to get overwhelmed by your orgasms or the vibrations, this is an opportunity to invite that feeling instead of making it stop. When you'd normally move your vibrator away or turn it down, don't. When you think you can't take anymore, keep going. Instead of starting on a low setting, crank it up. The point is to push yourself past your own limits and bring on an orgasm harder and faster. If you're able to have multiple orgasms, forcing them can often make each one stronger than the last.
Wear a Vibrator in Public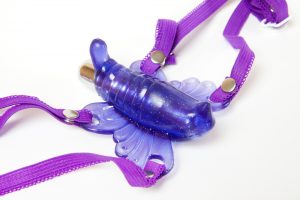 Wearable vibrators can be a lot of fun. From vibrating panties to vibrating Ben Wa balls, you've got plenty of options. No one has to know what you're wearing, but the excitement happens when you realize you've got a sexy secret. To kink it up even more, let your partner use the remote control. They'll surprise you with sensations, making it even harder to keep the secret. If you like being turned on in a public space, you're going to love this one.
Tease Yourself
If you tend to use your vibrator on auto-pilot — the same settings, the same place, the same everything — now is a good way to prolong your pleasure and tease/torture yourself. If you like the high setting, start with a lower one. If you tend to push through once your orgasm builds, stop. Bring yourself right to the edge and then lower the heat. Move your vibrator around or place it just slightly off where it needs to be. This is a gentle way to try orgasm denial and edged orgasms. Once you finally get off, it'll be a bigger, more explosive feeling.
Tease Your Partner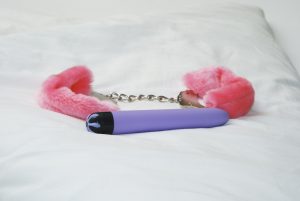 If your partner is willing, try out your vibrator on them, and then tease them until they're wild with desire. This is just like the first tip, but in reverse. So if your partner has a favorite vibrator, use it on them, but don't get them off too quickly. And if they're new to vibrators, experiment and play to find what they enjoy. Just as you would do on yourself, move the vibrator around, turn down the settings, or pull away right before they get off.
Add a Vibrator to a Kinky Scene
Maybe you already know exactly how kinky you are. Spankings, bondage, Dominance and submission (D/s), whatever your kinks, add your vibrator to the fun.
In between spanks, use the vibrator for added stimulation. It'll either take your mind off the pain or intensify it.

D/s is great for forced orgasms, orgasm control, and letting your partner control your vibe — especially if you decide to wear it in public.

During bondage scenes

, you can attach a vibrator to a sensitive spot or your partner can hold it against your body. You're tied down so you can't get away when the sensations become overwhelming.
Conclusion
With a bit of imagination, a little communication, and a desire to try something new, you can find all kinds of ways to kink up your vibrator. Try it alone or with a partner. At Jack and Jill Adult we believe that finding new ways to play can make your old favorite feel new again!
Have you ever gotten kinky with vibrators? Feel free to share your experiences in the comments below.
Share the kink and the info with our infographic below!