You keep hearing that "size doesn't matter" but that's usually said by people who don't have to worry about it. What about the guy who's been rejected for being "too small?" If you're that guy, you've probably looked into all kinds of options to gain an inch or two — surgery, traction devices, pills, creams, and more. But many of those options carry real risk of harm.
Can you increase the size of your penis without worrying about damage or injury to a very important part of your body? Of course you can. Temporary methods
like penis pumps
give you extra length and girth with a lot less risk — and a lot more pleasure.
Here's how to get a bigger penis without ending up in the hospital — and a tip on how to have better sex regardless of your size.
Use a Penis Pump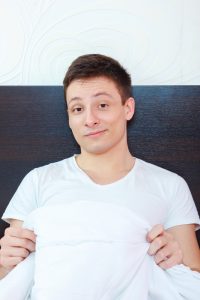 For a temporary size enhancement that's safe and feels amazing, try a penis pump. For beginners, start with Pump Workx Beginners Power Pump, and when you're ready for more, move up to more advanced options. Penis pumps use suction power to pull more blood into your shaft. Because you're using a force stronger than your own body, you'll have a thicker and longer penis than you usually do. Pair it with a penis ring to maintain your bigger erection for as long as possible.
While penis pumps are generally safe, they're not completely risk-free either. Only use a pump with a safety-release valve in case the pressure becomes painful. Also, remember to apply lube to your penis and to the pump to prevent painful friction.
Wear a Penis Extender
When you're looking for size enhancement that's simple to use and eliminates all risk to your body, try a penis extender. It's the simplest, quickest, and safest way to grow a couple of inches in a couple of minutes. Look for an extension piece that can be modified to give you the length you want. And be real about your actual girth so you find that one that fits. An extension does you no good if it's spinning on your penis like a top.
You'll want to use lube on your erection, under the extender, to keep it comfortable. You may also need to use lube on the tip before you penetrate your partner as your pre-ejaculate won't be accessible. When you're done, take it off, clean it up, and you're back to your natural size — but your partner got all the benefit of extra inches all the way around.
Try a Hollow Strap-On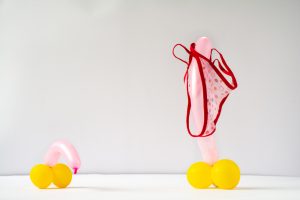 Maybe you're dealing with erectile dysfunction or a seriously small size like a micropenis. All the penis pumps and extensions in the world can't help you. It may be time to look for a hollow strap-on. This is a hollow dildo that fits into a strap-on harness. Your penis sits inside the opening, instantly adding multiple inches. Your partner gets the sex they want, and you get the action you crave.
The key to this method is to make sure the harness fits comfortably and that you're not dealing with pain or uncomfortable rubbing around your hips or legs during sex. Look for adjustable strap-on harnesses or the pull-on style that's sized like underwear.
Focus on Anything But Your Penis
Contrary to popular belief, penetrative sex isn't the only way to get off, make your partner feel amazing, and have great sex. If size really is an issue for you, and it's preventing you from having satisfying sex, make your penis less important in the sex equation. Focus on other things. Like what?
Oral sex
Fingering
Sex toys
Kinky fantasies
Dirty talk
Role play
Sensual massage
Sex is a whole-body experience. It's not just about your junk. If you do everything else in sex really well, your partner won't care how big (or not) you are. Explore different forms of pleasure — for your partner and yourself, and worry less about how long and thick you are.
Conclusion
If the size of your penis holds you back from enjoying a great sex life, you don't need surgeries, traction devices, or pills that could cause injury. Temporary methods like penis pumps give you the extra size you need to have the sex you want. And when you don't feel like pulling out extra gadgets and want sex without enhancements, focus on all the other ways you can experience sexual pleasure with your partner. When you do, the last thing on your mind will be how big your penis is or isn't.
Have you tried any of these methods before? Will you try them in the future? Let us know what you think down in the comments!