The right bullet vibrator for you is discreet, feels good, and gets you off in whatever way you like most. But this small but mighty toy isn't always the first thing people pick up when they're ready for other types of sexy fun. We think that ought to change!
If you're looking for new ways to play with your favorite bullet vibrator and discover new types of pleasure with it, check this out.
Wear It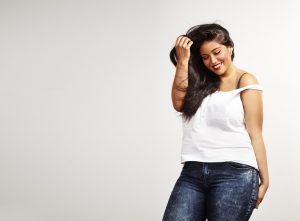 Vibrating panties and insertable vibrators are a legitimate type of sex toy. In reality, they're essentially wearable bullet vibes. Because these wearables usually don't stimulate your hotspot (g-spot or clitoris) directly, they get you turned on and warmed up without the big finish. It's a great way to bring a little kinky fun into your next date night out or to warm yourself up until the next time you can get yourself off. Wear it around the house, when you run errands, or whenever you want a pleasant stimulation.
Hand Over the Remote
You probably know exactly what setting you like to use your bullet vibrator on — you're almost on autopilot at this point. Now is a great time to hand the remote over to your partner, and let them play. As they explore, they'll try settings you haven't used in a while. They may stay on one setting longer than you do which might give your body a nice buzz (pun definitely intended). Give plenty of feedback so they know if they're turning you on or off, but try letting yourself be patient and find out what happens when they control your bullet.
Use It During Sex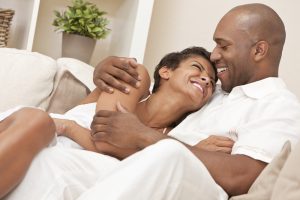 In this case, we mean penetrative sex, but of course a bullet vibrator can be used during any kind of sex. If you don't usually get off with penetration, add the clitoral stimulation you prefer with your bullet vibrator. You can hold your favorite bullet against your clit during sex or you can get a vibrating penis ring which combines the erection stamina of a regular penis ring with the buzzy vibrations of a bullet so you both get more of what you want.
Add Your Bullet Vibrator to Oral Fun
How you use your bullet during oral depends on where you want your partner to focus their tongue action. If they're giving your clitoris all the love, then they can insert the bullet and let it hum against your g-spot. If your partner likes penetrative tongue action or they're fingering your g-spot, place the bullet vibe against your clit for added stimulation and orgasms. This also means you can add your toy to any fingering fun — without or without tongues and lips.
Play in Water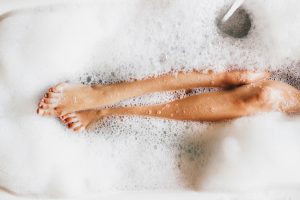 If your bullet vibrator is waterproof, take it into the bathtub with you. This will be a nice break from your hand or the water from the faucet. Sit back against the edge of the tub — or lean against the shower wall if you prefer showers. Relax and enjoy the sensations and the pleasure. The resistance of the water will likely give you an entirely new experience, giving you a good reason to try new settings and offering pleasure you haven't experienced before.
Use Your Bullet with Other Sex Toys
The nice thing about a bullet vibrator is that it's so small that it rarely gets in the way of any other sex toy. Depending on the stimulation you like best, there are several ways to add a bullet into the fun:
While penetrating yourself with a dildo, hold a bullet vibrator against your clitoris

Play with a g-spot vibrator and a bullet vibrator together instead of a

rabbit vibrator

— this gives you even more control over the vibrations and the angle of your toys.

Use your bullet during any penetration — anal or vaginal — and any in a position that gives you access to your vulva.
Conclusion
When you play with your favorite bullet vibrator, you're only limited by your imagination. If you've ever wondered, "Would it feel good there?" try it. There's no single right way to use your vibe. All that matters is that you find the way that feels good to you and gets you off in the way you enjoy most — alone or with a partner. When used to their full potential, these small sex toys provide big pleasure.
Do you play with bullet vibrators often? How do you like to play? Comment below!