Much like buying sex toys, buying lubricant is an extremely personal decision. There are thousands of brands on the market, and everyone has their favorite. Not all lubes are created equal, though, and finding the right kind can be the difference between too much friction and feeling like you're going down a slip-n-slide.
No matter what kind of sex you enjoy, there's a lube that's perfect for you and the moment. Here's how to figure out what kind you should buy.
Lube and Sex Toys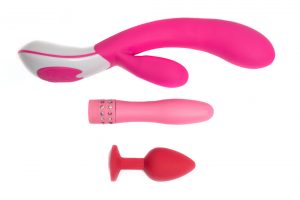 If you regularly use sex toys to get yourself off or during partnered sex to enhance your pleasure, lubricant can be a great addition and tool to make everything even better. The best lubricant for you is determined by the material of your sex toy. Some lube isn't good for specific materials
Jelly, Cyberskin, rubber, and most silicone toys should never be used with a silicone-based lube. The combination of the two can cause damage to your dildo, penis ring, stroker, and any other toy — ruining it so you can't use it again. Silicone lubes are great with hard plastic and other non-porous materials like metal, stone, and glass. In general, water-based lube is perfect for any kind sex toy. Try Jack and Jill Water-Based Personal Lubricant and know that it's safe to use no matter what toy you pull out.
Frequency of Use
How often you might need lube will determine how much of it you need to buy. Nothing is worse than getting hot and heavy and then discovering you don't have enough lubricant for the sexy thing you're about to do. You might be able to make do with a DIY lube but it doesn't always work and it's not always safe. It's much better to keep a big tube or bottle of lube around like the eight ounce bottle of Jack and Jill Water-Based Personal Lubricant.
How will you know you need plenty of lube? Here are just a few reasons:
Regular anal penetration and play with or without sex toys

Frequent

vaginal dryness

or not knowing from moment to moment if you'll be wet enough

Consistent use of penis rings, dildos, and other adult toys that often feel better with lube

You enjoy fisting or fingering

Because you love lube!
Planned Sexual Activities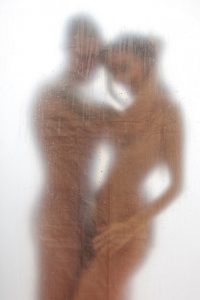 The kind of sex you want to have and multiple other personal preferences will often determine what kind of lube you need to buy. Hate having a mess or staining your sheets? Stick with a water-based lube. Need it to wipe or wash off easily? Again, water-based lube is your friend.
But certain activities really need silicone-based lube. Anal sex, especially without toys, often feels better with a thicker lube. The anus is so sensitive and pain so easy to feel that anything you can do to decrease friction is a good idea. Jack and Jill silicone-lube is preferred by many people. It's also great for shower sex. Water-based lube rinses off so easily that you're constantly re-applying it.
Check the Ingredients
For some people, the ingredients matter from an ethical standpoint, and for others, it's because their bodies can't handle certain chemicals or other ingredients. Sugary lubes aren't great for vaginas because of the risk of yeast infection and UTIs later. Some chemicals are too harsh. If the ingredients matter to you, look for lubricant that's made with things you recognize and a label you can read.
Jack and Jill water-based lube is made with glycerin sourced from palm oil. There are only a few ingredients in the bottle: Glycerin, Water, Cellulose Gum, Methylparaben, and Propylparaben. By having so few ingredients, you can easily check to make sure you're not sensitive to anything in particular and to make sure the lube you buy is safe for you.
Conclusion
Lubricant shouldn't be an afterthought, something you buy on the go from a grocery store. It's too important for that. Just like your vibrator or stroker, you want to find the best option for your needs and your body. Without the right lube, your sex can go from sexy to a carpet-burn in a few moments.
Keep lube on hand for whatever fun you want to have. If you're the adventurous type who likes to mix things up and try new toys and positions, make sure you have multiple types of lube. Both water-based and silicone-based lube help you enjoy whatever kind of sex you're excited to have — whenever you want to have it.
What's your go-to lube to use? Let us know in the comments below!