Have you ever found a sex toy that had every feature you wanted — the right settings, the perfect material, and the shape your body loves — only to look at the price and wonder if you need a loan to buy it? Some luxury sex toys are expensive and out of reach for some shoppers.
But you don't have to spend a lot of money to have a great sex toy collection. If your budget is tight, but you love vibrators, dildos, penis rings, or any other toy, there are ways to buy sex toys for less money — and still get quality.
Shop Older Models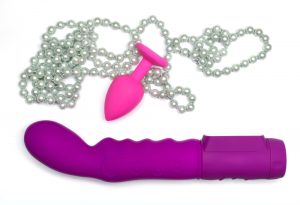 As technology has advanced, so have sex toys. The Original Magic Wand from the 1970s was revolutionary for its time, and it plugs into a wall — and is still available for purchase. A new version is rechargeable and just as powerful. Satisfyer Pro series are now on their fourth version even though the Pro 2 series is still very popular. How does knowing this help you save money?
While each new version of a toy is supposed to be better than the previous, you can still have a lot of fun and save money on older models. Before you buy, make sure that you're okay missing the features that aren't available on an older model. If that makes your sex toy less enjoyable, it may be better to wait a while until you can get the latest version.
It's a bit like buying your new smartphone a generation behind the newest. When a new model comes out, the older version will go down in price. You can get a perfectly good sex toy for a little less, and it's new to you which is all that matters. If you wait long enough, the new one will go on sale when the next new version is released.
Don't Waste Money on the Wrong Sex Toy
It's easy to get caught up in the promotional hype about how great a sex toy is whether it's the latest version of a vibrator or a new penis ring that does magic tricks (they don't really do magic tricks). Most sex toys are great for many people, but no single toy is perfect for everyone.
If you're shopping at a Jack and Jill store (yes, we have several in Florida), ask someone on staff if they'll take a toy out of the package and let you feel it before you buy. In your hand, of course. This can help you decide if you want to spend the money on it. When you buy online or in-store, check the return policy to know your options in case you don't like it.
Even if you're shopping for a toy that should work for you, there are no guarantees. Remember, it's not you, it's the toy. So read reviews first. Find out what people have said about it. Some experiences won't apply to you, but some will. When you do your research first, you're more likely to buy a toy you love. The alternative is spending money on a sex toy that you don't use which is a waste.
Look for Sales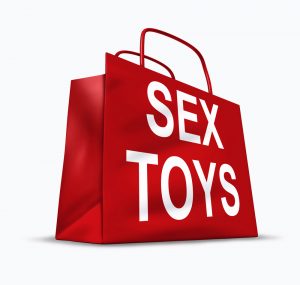 This might sound obvious because most of us do this in every other part of our life — buy one, get one free at the grocery store, 50 percent off on clothes, and coupon codes for every website. But a lot of people forget that sex toy shops offer deals, too!
Look for coupon codes, especially around the holidays or free gifts with purchase. The gifts will change from time to time, but they're designed to give you even more for the money you've spent. But ultimately, you're getting more without paying any extra.
When you find a sex toy store that you love (ahem, hint, hint), sign up for their email newsletter. Not only will you get special discounts by email, you'll also find out what the next sale is. If you'd rather focus on playing with your sex toys, instead of deal-hunting, subscribing saves you time and money. Only subscribe to stores you like shopping from and that you trust not to spam you.
Conclusion
Some sex toys, especially luxury vibrators, can be expensive. Not everyone's budget can keep up with their sex toy habit or their love of toy-powered orgasms. Buy sex toys with quality and cost in mind and take advantage of sales and coupon codes. You can have all the sexual pleasure you want on a budget, and you can grow your sex toy collection without going broke.
How do you save money when you buy a new sex toy? Share your tips down below!