Anyone can get into a sexual rut. You do the same move, in the same position, and at the same speed every single time. Sure, you both get off, but there's no excitement, no passion. Even if you consider yourself adventurous and kinky, couples get stuck all the time. Get out of your boring rut, try new things, and add extra kink to your life with a sex toy or two and your imagination.
Plan a Faux Threesome
A threesome fantasy conjures up all kinds of sexy thoughts for many people. You might get off just thinking about pleasure at the hands of an extra person. Finding a third person who wants to have sex with you and your partner can be difficult. They have to tick all the right boxes: sexual attraction, willingness, good energy, and not be predatory or scary. Not everyone wants to go through the effort to find the right person even if you love the fantasy.
If your dream threesome involves another penis, a good dildo and a strong imagination can get the job done. Feel free to try out your double penetration fantasy with one (or more) dildos. Want a spitroast fantasy (that would be penetration in your mouth and genitals)? Use a dildo with a suction cup bottom to mount it to the wall. You can have sex with yourself or your partner in new ways, new positions, and new positions with the help of a good, solid dildo.
Orgasm Control with Your Vibrator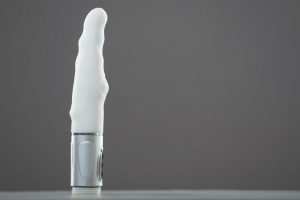 Orgasm control happens in several ways. Forced orgasms require constant stimulation until the person climaxes, often more than once. Edged orgasms mean you've been brought to the brink of an orgasm but the simulation stops before you tip over the edge into ecstasy. Orgasm denial sometimes incorporates edged orgasms. Sometimes, as part of kinky orgasm control, you're stimulated but aren't "allowed" to come, no matter how much you want to.
To kink up your orgasm control, add a vibrator. Try a low-powered option that likely won't get your partner off without help like a bullet. The constant hum will keep them in a state of arousal but without more stimulation, they're only being teased. For forced orgasms, press the vibrator against their most sensitive spots and don't move it until you've wrung out as much pleasure as possible. With edged orgasms, tease your partner by letting them get close to climax and then pulling the vibrator away – over and over again.
Dress Up Your Roleplay Fantasy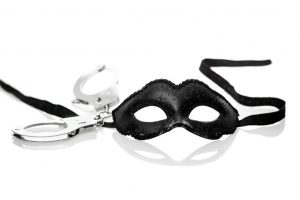 You might not think about costumes or props as sex toys, but they absolutely are. A sex toy enhances your experience and your pleasure. For people who get off on playing a part or dressing up, a sexy costume can definitely be classified as a toy. If you've got a pirate or schoolgirl fantasy that you've only tried through dirty talk, take it to a new level by adding a costume and props.
Sexy barmaid, prisoner, slave, wench, police officer – whatever kinky roleplay you want to try, they make a costume for it. Add rulers, handcuffs, and other props to make it feel more real. Make sure your partner feels comfortable with switching your roleplay from a bit of dirty talk to something more theatrical. Few people want to be surprised with costumes and roleplay.
Paddles, Floggers, Oh My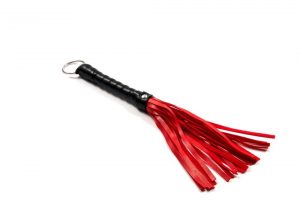 The first time you spank your partner (or get spanked) it seems like the kinkiest thing you've ever done. You hit your partner and turned their ass bright pink – and they liked it! When partners realize they get off on spanking, it often leads to more exploration as your relationship progresses. After you try the other forms of kinky play, many people come back to spanking again and again because they know it works.
If you want to take your kinky spankings to a new level, you don't have to create some elaborate fantasy, practice your dirty talk, or wear head-to-toe leather. Instead find and try other things to (consensually) hit your partner with. Paddles, floggers, crops, whips, and other impact play toys come in a variety of sizes and materials. Always practice on a pillow or the bed before using it on your partner. If you both love spanking, adding a kinky sex toy like a paddle can be a lot of fun.
Conclusion
At Jack and Jill, we want you and your partner to feel good and get off in the way that you like best. Experiment with kink and sex toys to try new things and explore your fantasies. With a bit of imagination, a sex toy, and communication, you and your partner can explore sex and pleasure in ways you never imagined.
Do you plan to use sex toys in your kinky fun? Do you already? Share with us in the comments below!