We're not saying that if you shop at a store like Jack and Jill Adult you'll automatically have better sex. We're just saying that we can help. From nervous newcomers who've never purchased a sex toy to the adventurous person who buys storage bins to hold their vibrators, good adult sex toy stores can help improve your sex life. Here's how.
Explore and Experiment with Your Desires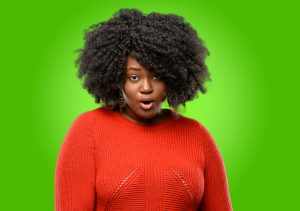 Walk into any sex toy store — or browse their online shop — and you'll be inundated with toys you didn't know existed and possibilities you never considered before. And that's what happens when you find something new. Long before you shop, you may watch porn or read steamy erotica that sends your thoughts down a path of, "I want to try that!"
Adult stores carry the equipment and accessories you need to explore your sexual desires and fantasies. Sexy costumes and lingerie may help you set a role play scene or it may help you feel sexy and fierce. Bondage toys let you try kink for the first time or take a favorite kink to a new level. Sex toys you've imagined and plenty that you haven't are waiting to be incorporated into your sex life.
Find New Ways of Doing Old Things
Too many people worry that sex toys will make a partner obsolete or even make sex without toys boring. In reality, sex toys are a tool to enhance your pleasure. Yes, using a vibrator too long may temporarily desensitize your body but with time and rest, that goes away. Yes, you might decide you really enjoy using a specific sex toy — alone or with a partner — when you get off. To this we say, "So what?!"
Masturbation with your hand or whatever object you have lying around your room is one way to get off. Using a vibrator or anal toy or Fleshlight is another. Good adult shops give you enough variety so you can take your "typical" sexual experience and do it in a new way. Vibrating penis rings take penetrative sex to another level, just like using a masturbator enhances what your hand can do on its own. It's all about experiencing new sensations and pleasure.
Learn About Sex and Educate Yourself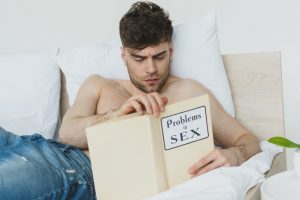 A good sex toy shop hires staff that will answer as many of your questions as possible. Tip: No, they're not going to tell you about their sex life just because you want to know. But they will explain how a vibrator works or what kind of toy you need if you're ready to try prostate massage. They may also be able to tell you what kind of toy is great for a couple or which lingerie runs small or big.
Adult stores are also great places to explore the possibilities of sexual pleasure. You're going to come across products you didn't know existed. Ask whoever's working in the store how it works and what it's for. Learn what the possibilities are and educate yourself about different forms of sexual pleasure, all while browsing the aisles of a sex toy shop. Take what you learn home with you, and apply it in practice to have a better sexual experience.
Normalize Sexual Pleasure and Expression
If you've ever worried that liking sex is bad or that you're "weird" or "strange" for wanting to use sex toys, you're not alone. In the little bit of sex education you might have received, none of it was about pleasure or having sex that works for you. In fact, if there's a sex conversation at all, it's usually meant to scare young people away from having sex at all. (And we all know how well that works, right?)
Shopping at a sex toy store might not be the same as shopping in the mall or a big box retailer, but it should be. If you go into a grocery store to buy milk and bread because you need it, why can't you walk into an adult shop to buy a new vibrator and lube because you need it? Finding a sex toy store that you love shopping at and that makes you feel good can go a long way to normalizing sexual pleasure. In turn, you're more willing to focus on your pleasure which turns into better sex — alone or with a partner.
Conclusion
Adult stores sell sex toys, condoms, lube, lingerie, porn, and more. Finding the product that meets your sexual needs and learning more about your own sexual desires practically guarantees a better sex life. The first step is to find the perfect shop for you. Visit Jack and Jill Adult at any of our five Florida locations or shop with us online!
Has an adult store helped your sex life at all? Share your experience with us in the comments below!