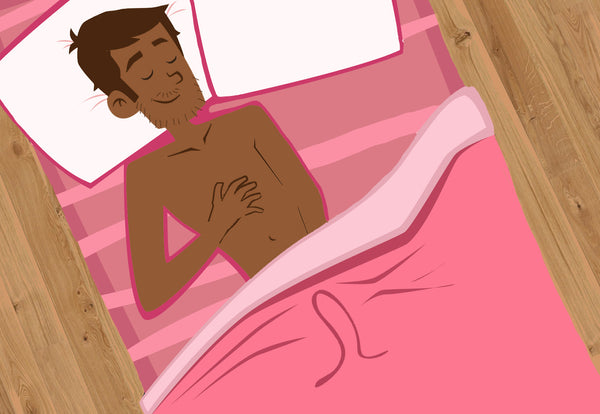 When it's time to "stroke the salami," "burp the worm" or ya know… when you need to "yank your crank," your hand will always suffice. But, why settle when there are so many mind-blowingly awesome automatic male masturbators to slip into?
Auto masturbators typically feature canals with various textures, designed to mimic the physiology of the anus or vagina, and sometimes even the mouth. With this type of sex toy, it's most definitely what's on the inside that counts. Bulges, bumps, beads, nodules and knobs — it all matters. Keep in mind that, in general, the more complex the inner texture, the better it will most likely feel. 
And what's more, hands-free male masturbators quite literally allow you to "strudel your noodle" with zero effort on your part. Just slip it on and you're ready to go! So, you're free to lie back, relax and enjoy every ounce of pleasure from these high-tech devices. 
At PinkCherry, we're BIG fans of these explosion-inducing sex simulators. It's why we've gathered together some of the best male masturbators to share the wealth…of pleasure. 
1. Optimum Power Ultimate Power Stroker
The Optimum Power Ultimate Power Stroker function-packed vibrating stroker features an all-encompassing chamber with a tickler-filled interior that feels so good on your member it should honestly be illegal.
The outer portion's precision grip allows you (or a partner) to easily maneuver the chamber into position. The stroker's powerful motor begins to stimulate your unit steadily and then intensifies, graduating to varying levels and combinations of pulsation. 
2. PDX Suck-N-Pump Triple Action Stroker
For a traditionally classic option, try the PDX Elite Extender Pro Vibrating Pump Stroker . This stroker/pumper creates a strong suction sensation and paired with a soft internal rubber sleeve, this pump works as a super user-friendly enhancer and an orgasm-inducing sex toy. 
The stroke mode is pretty incredible with this model as it uses reverse suction to create a gentle tight squeeze while the release valve smoothly releases pressure, creating an insane blowjob effect. Whether you're pumping or thrusting, there are multiple vibration intensities to choose from, meaning you get a completely customized Suck-N-Pump session.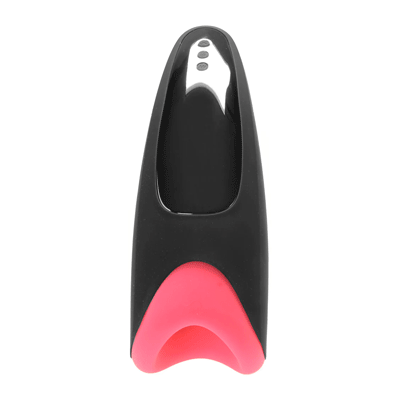 3. Control Silicone Twin Turbo Stroker
The innovative Piper Rechargeable Vibrating Stroker combines 14 patterns of vibration with realistic contours to add a twist to a standard handjob. The vibration that this wand offers is more than just your average buzz. It's deep, throbbing and toe-curlingly realistic. 
If you're looking to up your handjob, this wand masturbator is the perfect playmate. With simple buttons to vary vibrations, this toy will send shivers, shudders and shakes down every inch of your body. 
4. Extreme Rechargeable Roto-Bator Mouth
Looking for squeezing, sucking and a…light show? The Apollo 30 Function Hydro Power is for you! With a see-through, light-up window for watching the Roto-Bator at work, this stroker mimics the sensation of vaginal sex. Up and down stroking feels incredibly realistic thanks to inner compression bars, and nine colorfully lit rotation patterns. 
For hands-free enjoyment, just attach the suction cup and lock it into place. The swivel arm is able to go from a vertical position to a right angle for the perfect playtime session. 
5. Jesse Jane Deluxe Signature Ass Stroker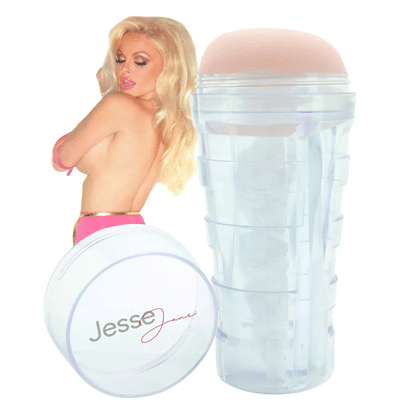 If you're on the hunt for the ideal male masturbator to take care of almost every inch of your shaft, look no further than the Kendra Lust Life Size Vagina Stroker With Ass  
This stroker uses a snug sleeve and suction base to take in the whole shaft, pleasuring with six tight gripping modes and seven throbbing vibration options. Whether you need to start slow or just want to head straight to the finish line, the power is quite literally in your hands.
Shop Automatic Male Masturbators & More At PinkCherry 
Every dick is different, and that means every man's masturbator is going to be different as well. Shop our wide selection of male masturbators, pocket pussies, and hands-free sex toys for men for your perfect pleasure-popping moment. Have a question or need more information about the best male masturbators on the market?