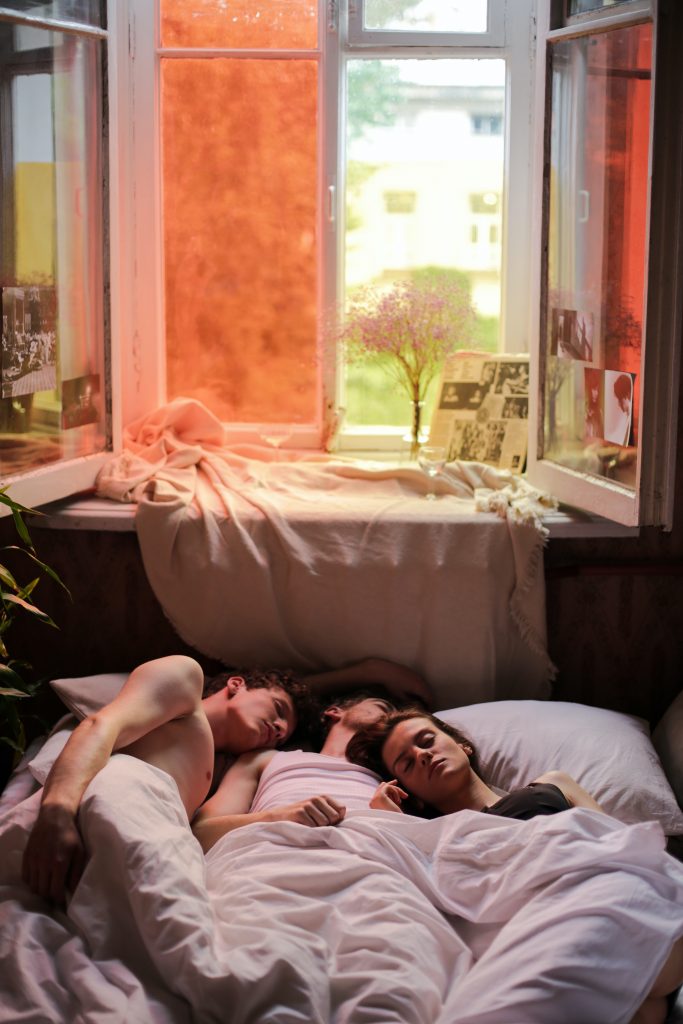 Threesomes can be an exciting and pleasurable experience. Thinking about having a threesome? One out of five people have thought about a threesome, and one out of seven people have engaged in one. Here is your guide to threesomes:
No matter who you're having a threesome with, the most important thing is communication. If you're in a relationship and you and your partner want to invite a third person into the bedroom, you must communicate with your partner what your boundaries are with the third person. If you don't set boundaries, you run the risk of hurting your partner's feelings or having your own feelings hurt.
It's also important to communicate your thoughts, feelings, and pleasures with the third person. This can help the third person better understand their role in the threesome so they don't overstep any boundaries. You may also be having a threesome with two friends or acquaintances. It's just as important to establish boundaries with people you aren't in a relationship with to make sure everyone is consenting and comfortable.
You should also address common concerns like protecting against STDs and pregnancy. Having these things in the back of your mind can dampen the sexual experience. By getting all of your concerns out in the open, you can have a more open and comfortable experience.
Once everyone is on the same page, you can have a safe and fun threesome. If you're looking for toys, bondage items, lubricants, or lingerie for your next threesome, shop with Jack and Jill Adult. We offer a wide variety of products that can enhance your threesome, so be sure to shop with us online or at one of our Florida locations.