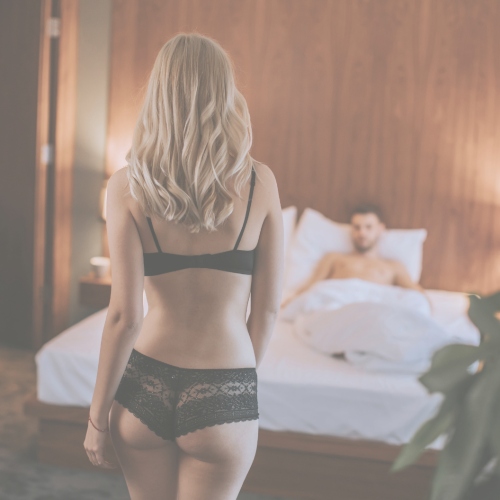 Gifts, fancy dinners, and chocolate may be nice, but that's not all you want this Valentine's Day. If you plan on having sex this Valentine's Day, you want to have the best experience possible. To get what you want this Valentine's Day, try open and honest communication with your partner. We would like to help out with our Valentine's Day Eruption Sale offering 15% off all products from February 4th to February 14th.
Whether you're celebrating Valentine's Day with a partner you've known your entire life or you plan on having sex with a new partner, you want to practice excellent communication in the bedroom. Open communication allows for safe and consensual sex, as well as pleasurable and exciting sex.
Sometimes in order to communicate what you desire out of a sexual relationship, you first need to experiment on your own. Before Valentine's Day, try masturbating. Explore what you like and don't like and remember these things for the upcoming holiday.
Once you know what you want, ask for it when you're with your partner. Even if your lover knows your body well, they aren't a mind reader. Describe what you enjoy and guide your partner through the movements so they can better understand your body and your desires.
In addition to getting what you want, give your partner what they want. Ask your partner what they enjoy in the bedroom and be open to trying new things that are within your comfort zone. Being a good listener can help you and your partner achieve the most pleasurable sexual experience possible.
Shop for the toys, lubrication, and lingerie you need to complete your Valentine's Day at Jack and Jill Adult. You can browse our website or stop by one of our Florida stores to get everything on your list.