Wand vibrators are extremely popular adult sex toys. In case you have never used a wand or you have only used the wand in a limited way, Jack and Jill Adult brings you information below about how to get the most from your wand vibrator.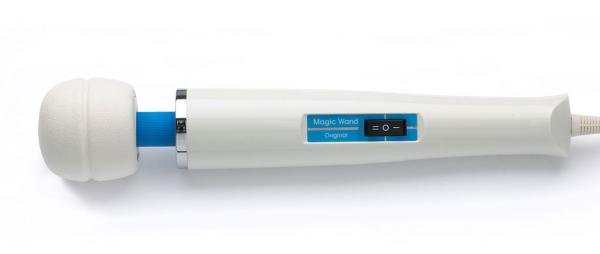 When you think about wand vibrators you may solely think about the pleasure they bring externally. They can also take you to paradise when used internally by using mind-blowing attachments. Attachments are fantastic for getting the most bang for your buck out of your wand vibrator. Many tantalizing gadgets are available in order to provide incredible versatility of sensations and excitement in your sex play. Most attachments are made out of flexible silicone or TPE plastic so that they can be easily secured onto the head of your wand.
Wand vibrators are ideal for use during masturbation activities since they can be enjoyed both externally and internally. Try using two wands or one wand along with another type of erotic toy at the same time and stimulate several erogenous areas of your body. Make your entire body quiver uncontrollably by placing one toy on the outside area of your pleasure zone while inserting another toy inside your sweet spot. Explore endless combinations and relish in the heightened sheer delight that you experience. 
Not only do wand vibrators make ultimate sex partners for adults playing solo, but they are great at enhancing penetrative sex with a partner. Hold the head of the wand against your clitoris or balls during intercourse and discover the amazing and electrifying sensations you will feel intensely throughout your body. Incorporate your wand vibrator into all the sexual positions that you find intriguing and feel the earth shake time and time again.
Jack and Jill Adult carries high-quality wand vibrators, attachments, and an unbelievable selection of other sexy products in order to enhance the level of stimulation for you and your companion. We have locations in Florida that you can visit, or, browse our website discreetly in order to make your purchases.