We can be sure that Valentine's Day is going to look a little different this year. Thanks to the ongoing pandemic, more of us will be celebrating at home (if we're lucky enough to live with our loved ones), while others will be having remote dates.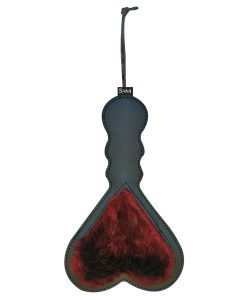 We thought we'd help you start getting into the V-Day spirit with a kinky gift guide to help you pick out the perfect present for your lover, sex-positive bestie, or yourself. 
Impact Play Toy
Want to make your favorite sadist's eyes light up? Get them something fun to hit you with! Impact toys make great presents for kinksters. There's an almost infinite variety available so you'll always be able to get something they don't have. Paddles, floggers, crops, canes, whips… oh my! 
Our pick:
Add a romantic twist by getting a heart-shaped paddle. We love the Sex and Mischief Enchanted Heart paddle.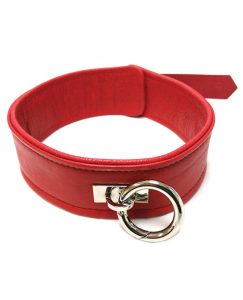 Collar
If you have a submissive, bottom, pet, or babygirl/boy, a new collar can be a super sweet and romantic – yet kinky – Valentine's Day gift. 
Remember: before you buy a collar, have a conversation about what it means to the two of you. Some kinksters see a collar as akin to a wedding ring, some see it as simply a tool for playtime, and some fall somewhere in the middle. 
Our pick:
This beautiful Plain Leather Collar by Rouge is sleek, sexy, and suitable for all genders. The O-ring also means you can attach it to a leash, harness, or set of cuffs.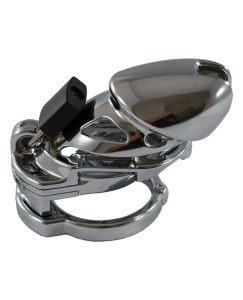 Chastity Device
Does your lover get off on not being allowed to get off? Chastity play strikes a chord with many people, and a device gives you an extra layer of control. On the other hand, if you're the submissive in the relationship and your partner enjoys locking you up, why not get a new chastity cage and gift them the key? 
Our pick:
Locked in Lust is probably the ultimate name in chastity devices. Their famous The Vice comes in four different colors. 
App-controlled Sex Toys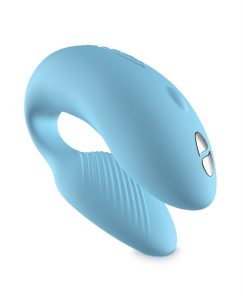 Whether you live apart or just want to indulge in some more creative ways to have fun, an app-controlled sex toy is a super fun way to get kinky. Use it during phone sex or sexting. Make your submissive wear it out in public. Take control of their pleasure the next time you play. A remote-controlled toy can be a particularly romantic gift for long-distance couples and those who are separated by the pandemic.
Our pick:
The We-Vibe Chorus is a super-powerful, wearable vibrator that you can use solo or during partnered sex. The app is reliable and has numerous creative features you can use to expand your playtime and explore new sensations together. 
For people with penises we recommend We-Vibe's Pivot, a powerful penis ring that can also be controlled through the We-Connect app.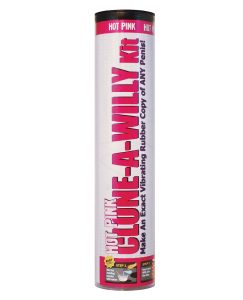 Genital Cloning Kit
Want a replica of your lover's penis or pussy that you can have fun with anytime you like? Of course you do. You could clone your bits and give your partner the finished product as a gift, or buy them a kit and do it together as a fun date night activity. Plenty of laughs guaranteed! 
Our pick: 
The original and best: Clone-a-Willy or Clone-a-Pussy. 
Sexy Costumes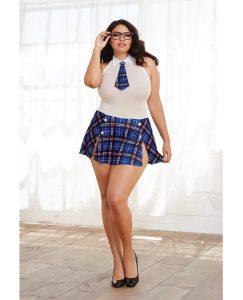 Do you and your partner love to roleplay in the bedroom? A costume can help bring the fantasy to life and get you both in the mood to step out of your usual selves and into character. 
Our pick:
She's been a bad girl and needs a spanking! This sexy schoolgirl chemise will have you desperate to bend her over your desk and teach her a lesson. 
More into pet play? This faux leather cat mask will have you feline sexy in no time! 
Conclusion
Whatever you're doing and whether you're happily single, dating around, blissfully coupled, or part of a poly family, we hope you have a happy, safe, and sexy Valentine's Day. 
What are you hoping to get – or give – for Valentine's Day this year? Do you have a creative gift idea? We'd love to hear about it so we can share more inspiration with our readers.